Wed, 22 Dec 2004, 08:53 AM



Earwood Inducted into East Coast Drag Racing Hall



Courtesy of Dave Densmore



HENDERSON, N.C. –-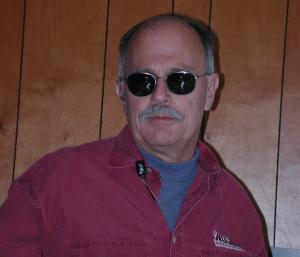 Steve Earwood
Rockingham Dragway owner Steve Earwood was among those inducted this year into the East Coast Drag Racing Hall of Fame presented by Drag Times Magazine and the Vance County Tourism Department.
Earwood, whose racetrack is the only one that hosts multiple events in the IHRA Hooters Drag Racing Series, is widely credited with putting drag racing on the map in the 1970s when he served for 10 years as the Public Relations Director of the rival NHRA.
He left the NHRA in 1986 to become the PR Director at the new Texas Motorplex in Ennis, Texas, which was the first of the new generation of "super tracks." He left the Motorplex to become General Manager of Atlanta Dragway, where he oversaw a complete rebuild and expansion of that facility which became "the new Atlanta Dragway."
In 1992, Earwood realized one of his dreams when he purchased Rockingham Dragway. He subsequently transformed the track into one of the busiest on the East Coast, a direct contrast to previous ownership which was content to run two major events a year.
Among the other inductees were Bob Plumer, Don Snyder, Chic DeDinno, "Jersey John" Anzelmo, "Rapid Red" Lang, Barbara Hamilton, Joe Pirrone, Paul and Horace Reinford, "Coney Island Ralph" Landolphi, Bogan Renfroe, Jim Oddy, Jim Hill, Dickie Estevez, Sam Carroll, Ralph Hamilton, the team of Hahn and Turner, Billy Holt, Dickie and Gary Gore and promoter Sy Sidebotham.