Tue, 7 Dec 2004, 07:25 PM



Hanna Tabbed to Drive ATC Motorsports TAFC in '05



Courtesy of Will Hanna/ Pro Race Communications



LAFAYETTE, La. --
Current Top Alcohol Dragster Crew Chief Will Hanna has been selected as the driver for Harry Clack's ATC Motorsports NHRA Top Alcohol Funny Car in 2005. The car will feature the new Lencodrive Transmission and the team will compete in NHRA's South Central Division (Division 4).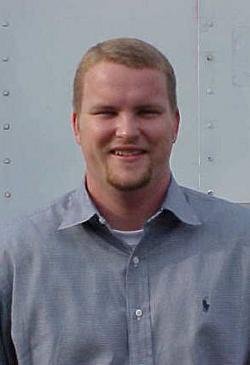 Will Hanna
Hanna, who currently serves as Crew Chief on Jason Cannon's A/Fuel Dragster, also runs the popular alcohol racing website InsideTopAlcohol.com. Prior to working with Cannon, Hanna crewed for such names as Shelly Howard, Lee Callaway and Jay Meyer among others. When not alcohol racing, Hanna competes his Super Comp dragster at select bracket racing events and has made license runs in both Top Alcohol Funny Car and Dragster. Recently, Hanna graduated from the University of Houston-Clear Lake with a Bachelors of Business Administration in General Business and served in the US Army as a M1A2 Abrams Tank Driver prior to college.
"This is really a dream come true," said Hanna. "I saw Harry post an ad on my site looking for a driver and figured I had nothing to lose and sent him a resume'. It just went from there, and Harry's giving me a shot. I've been blessed to work under a lot of smart people in all aspects of drag racing; from driving, crewing, media, marketing and business, and that's what has got me to this point. I'm just thrilled to get the opportunity, and hope to make the most of it."
Clack, who owns and operates Advanced Transmission Center in Lafayette, La., comes back to drag racing after a successful stint in APBA Offshore Powerboat Racing, where he recently won the 2003 GMC National Championship in the Outlaw II Category. Prior to his boating exploits, Clack was a noted Comp Eliminator chassis builder in the early 90's and crewed for current NHRA VP of Technical Administration and Legal Affairs Cary Menard prior to that.
"We are very excited about our return to NHRA Drag Racing," stated Clack. "It was the discipline we acquired from this sport that led to our success in Offshore Racing. Returning to the class that I had always dreamed of running just makes coming back that much sweeter. Having Will Hanna join us completes the team. His excitement and commitment to this class and its future are what this team needs and we are happy to have him on board."
Hanna cites that the team will start testing the new Lencodrive combination heavily in January.
"Harry and I both share the attitude you don't need to race until you can race," commented Hanna. "We're trying some new things with this Lencodrive combination that we're pretty excited about. Obviously we hope the learning curve is pretty quick and short, but we're also realistic. There's a lot to sort out with a conventional combination, and I've got a lot to learn as a driver. We should have the car ready to test by January and start running the wheels off of it. We'll run some divisionals as test sessions as well, but you won't see us on the national level until we can run at least 5.70's."
The ATC Motorsports team will hit the track next year with associate backing from Valvoline, Caps Coach & Trailer, InsideTopAlcohol.com. The NHRA Division 4 season opens at Houston Raceway Park March 11-13.