Wed, 1 Dec 2004, 10:11 PM



IHRA Announces Major Reorganization



Courtesy of IHRA Communications



Polburn Names Three Vice Presidents Promoted From Within the Company and Two New Team



NORWALK, Ohio --
Members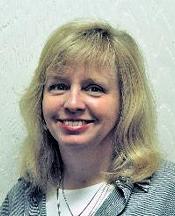 Debra Sue Tobak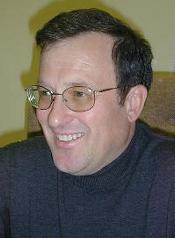 Jim Marchyshyn
IHRA announced a major reorganization, promoting three vice presidents from within the company and hiring two new team members in the business development and operations departments.
IHRA President Aaron Polburn announced that Debra Sue Tobak was named Vice President of Finance and Human Resources, Jim Marchyshyn named Vice President of Marketing, and Skooter Peaco named Vice President of Competition.
In addition to the promotions, Matthias Czabok was hired as Vice President of Business Development and Sharon Ramlow was hired as Operations Coordinator.
Tobak has been with IHRA for five years as Assistant General Manager and Director of Finance. Her duties shift from on site management of everything non competition related at national events to overseeing the day to day operations at IHRA World Headquarters in Norwalk, Ohio.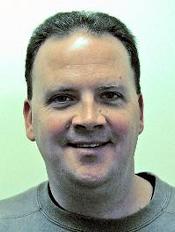 Skooter Peaco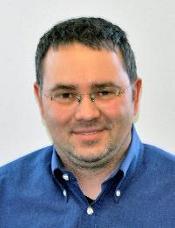 Matthias Czabok
Marchyshyn has been with IHRA for six years, serving first as Communications and Public Relations Manager before being promoted to Director of Marketing. Marchyshyn will direct all IHRA marketing, advertising and media programs.
Peaco has served as Director of Racing Operations with IHRA for a year. As Vice President of the department, his responsibilities include overseeing everything race and competition related. He will also be directly involved with tracks to refine procedures and to create programs that will service member tracks and racers more efficiently.
Matthias Czabok joins IHRA with more than a decade of experience in motorsports marketing and sponsorship development. He founded his own sports marketing agency, Movement Arts, in 1992, and has developed successful marketing and sponsorship programs with CART, IRL, ASA, and NASCAR. Czabok's responsibilities for IHRA will include increasing revenue through new and existing partnerships and improving current promotional and marketing concepts.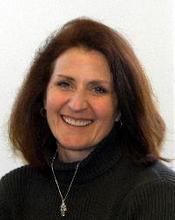 Sharon Ramlow
Sharon Ramlow joins IHRA following five years as Operations Director for IHRA Pro Modified driver Harold Martin and Martin Technologies. Ramlow oversaw most operations of Martin's organization. Ramlow's responsibilities for IHRA include overseeing ticket operations, banquet coordination, staffing at events, and management of most on-site activities at IHRA national events.
Polburn sees the reorganization and restructuring as necessary moves. "For IHRA to move forward we had to put the people in place, and give them the tools to do the job. By promoting three vice presidents from within, we get the knowledge and stability of team members who are a long time part of the IHRA family. By adding two new team members, we get fresh thinking and focus that will help us with new opportunities."
The reorganization was a restatement of focus for IHRA. "For IHRA to achieve its long term goals, we have to think globally, develop business and sponsorship partners that we haven't thought of before. We have the people it's going to take to accomplish that. We have the team in place that's going to take IHRA to the next level." IHRA membership swelling to almost 20,000 and more than ninety sanctioned tracks precipitated the moves. "We've put key people in place. With membership increasing, with the number of sanctioned tracks increasing, we had to restructure and add staff to handle the day to day operations more efficiently. But more importantly, we're looking forward, and we're excited about what IHRA will do."