Wed, 16 Sep 2020, 15:10 PM



2020 Performance Racing Industry Trade Show Canceled



Courtesy of Performance Racing Industry



ALISO VIEJO, Calif. --
Performance Racing Industry (PRI) announced today that the 2020 PRI Trade Show will not be taking place as scheduled in December.
The announcement comes after months of working closely with the Visit Indy team, the Indiana Convention Center staff, and other Indianapolis officials to develop a plan for a safe and productive PRI Trade Show. Despite health and safety guidelines that would have been in place, mounting uncertainty related to the Coronavirus resulted in an environment that would not be conducive to a productive trade show.
"It is with great disappointment that we announce that the 2020 PRI Trade Show will not take place," said PRI President Dr. Jamie Meyer. "Our goal is to always do what is best for the motorsports industry, and PRI will continue to lead with business solutions for an ever-changing future."
The organization is committed to supporting motorsports parts manufacturers, resellers, racetracks, race teams, sanctioning bodies, media, and racers themselves, through legislative advocacy, training, and more.
Full refunds for PRI Trade Show exhibitor booth deposits will be issued.
Updates will be posted to performanceracing.com.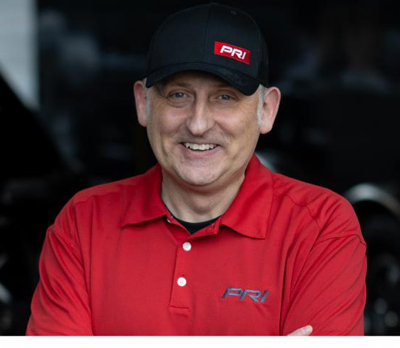 Dr. Jamie Meyer
A Note From PRI President Dr. Jamie Meyer On The 2020 Trade Show
Dear PRI Exhibitors, Attendees, and Race Fans,
Despite the great efforts of PRI staff, the city of Indianapolis, and industry members from around the world to produce a first-class event for motorsports professionals, PRI made the tough decision this week to cancel the 2020 PRI Trade Show. While this is quite a setback for the racing industry, I do want to take this opportunity to share some insights with you.
Getting this far was only possible through the hard work of our partners at Visit Indy and the Indiana Convention Center, as well as the people of Indianapolis. And while we certainly respect the tough job that local public health officials have in keeping their community safe, it became clear that we wouldn't be able to provide a trade show environment in 2020 with the business and networking opportunities you've come to expect.
Our goal will always be to deliver a world-class event that helps racing and performance businesses succeed, and we share your disappointment over the outcome of this year's show. That said, I do want to express our thanks and gratitude to the hundreds of exhibiting companies that stayed committed to the show through these unprecedented times. To the many exhibitors who sent me letters offering support and suggestions, and selflessly trying to help the industry that you love so much, I am humbled by your passion for this industry. Others stepped up and offered PRI additional support, often at their own expense.
Moving forward, we invite you to follow our print and online media channels, where you will see a surge of content throughout an enhanced PRI Magazine, a robust digital experience, a stronger advocacy program, and our social platforms featuring frequent and timely updates from across the racing world. Our talented trade show team has already started planning for 2021 and what will be the comeback year of our lifetimes. Until then, we remain your valued partner in facilitating the business of racing.
Wishing you, your families, and your employees the very best. Be safe, and please support your local race tracks.
I welcome your comments at this email: President@PerformanceRacing.com.
Sincerely,
Dr. Jamie Meyer
President
Performance Racing Industry Trade Show & Media Company