Wed, 04 Dec 2019, 10:10 AM



Pro Stock Rises to the Challenge in 2019



By Kelly Wade, WinLight


Photo copyright 2019 Auto Imagery, Inc.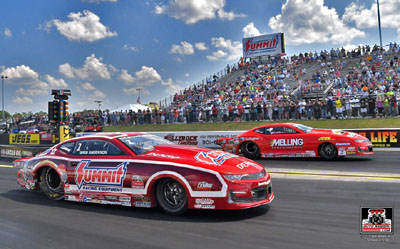 Greg Anderson vs. Erica Enders
We've got a little bit of a roundup today, a few thoughts and numbers to throw at you.
In 2019, and for the first time, NHRA Pro Stock raced an 18-event schedule. In some ways, that stunk to high heaven (we're so sorry we missed you, Houston, Charlotte 1, Atlanta, Topeka, Bristol, and Epping). In other ways, though, the reduced schedule proved to be pretty darn effective.
Quick note here before moving on to the next subject: Pro Stock will return to the facilities from which it was absent last season. This looks to be a rotating situation.
Click here for the full story.