Tue, 25 Mar 2014, 10:10 AM



Shayna Keller Joins Memphis International Raceway Team



Courtesy of Pam Kendrick



MILLINGTON, Tenn. --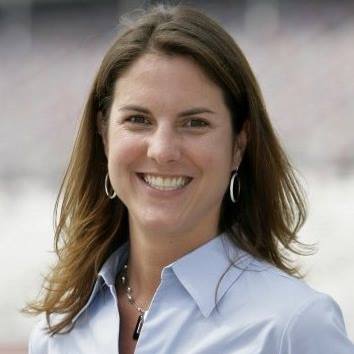 Shayna Keller
Memphis International Raceway (MIR) is pleased to announce the new hire of Shayna Keller as Director of Public Relations and Marketing.
Most recently, Shayna worked at Earnhardt Ganassi Racing with Felix Sabates as Media Relations Manager in the NASCAR Sprint Cup Series. She brings with her over 10 years of experience in the motorsports industry with a background in marketing, sales, account management and communications. Shayna graduated from the University of Central Florida with a bachelor's degree in business and a minor in marketing. She recently relocated from Mooresville, NC to join the MIR team.
"The team at MIR is looking forward to having Shayna join the team and playing a key role in our growth," said Pam Kendrick, Vice President and General Manager. "Shayna is a leader in the motorsports industry and has the credentials we were looking for to take MIR to the next level."
"Memphis has always been one of my favorite places to visit and watch races. I can remember first coming here in 2006 and when the opportunity presented itself to join the team, I immediately accepted," Keller remarked. "I'm looking forward to being a part of the MIR team and helping them take it to the next level."
"We have one of the most versatile and premier motorsport and entertainment facilities and it is my goal to assemble a great team at MIR," noted Kendrick. "By adding Shayna to the team, we will continue to move in the right direction to ensure the success of the MIR."
To contact Shayna, please call 901.969.0667 or email skeller@racemir.com