Wed, 29 Jan 2014, 09:31 AM



Excitement Building for Start of 2014 Nitro Jam Season



Courtesy of IHRA Communications



The 2014 IHRA Nitro Jam Drag Racing Series season gets underway with a pair of events at Southwestern International Raceway and San Antonio Raceway that will be unlike anything fans have seen in recent years.
Yes the classes will be similar to the past four seasons, but the marked difference will be the return of a competitive elimination-style format for IHRA's professional classes. That mean's two days of non-stop, nose to the grindstone competition for the largest purses available in each of the International Hot Rod Association's premier pro classes.
Nitro Funny Cars, Nitro Altereds, Nitro Harley, Mountain Motor Pro Stock, Jet Dragster - all will take center stage competing for championships and trophies. Each class brings something unique to the table and all are among the best at bringing fans to their feet with wild side-by-side racing all done at the true drag racing distance of a quarter-mile.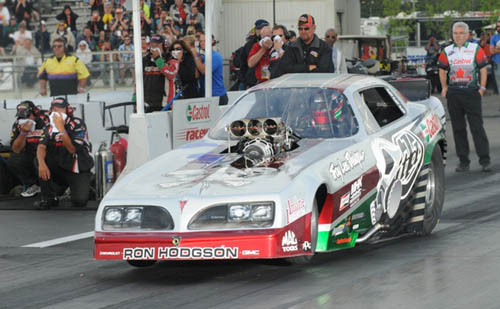 Nitro Funny Car driver Tim Boychuk
in the 'Troy Lee Designs' Pontiac
"This is the season IHRA fans have been waiting for. We have built a great competitive lineup over the past four years and now is our chance to truly showcase the best racers in drag racing with a return to traditional qualifying and eliminations," said Larry Crum, IHRA Media and Public Relations Manager. "This year IHRA returns to its roots while retaining its own unique classes and identity."
Nitro Funny Car leads the way with a dream lineup of the best nostalgia flopper racers in the country. Former champions, extreme characters and legendary cars will fill the lanes for eight spots on the Nitro Jam Drag Racing Series ladder and a shot at a huge championship payout at the end of the season.
Two other classes that have long been a staple of IHRA competition - Nitro Harley and Mountain Motor Pro Stock - will see similar results as each class battles for eight positions and, ultimately, one Ironman trophy at the conclusion of each event.
Wrapping up the lineup will be Nitro Jam's thrill classes as the amazing Nitro Altereds and the first women of drag racing, the Larsen Motorsports Jet Dragster team, compete for fans and against one another in a fire and nitro show unmatched in drag racing.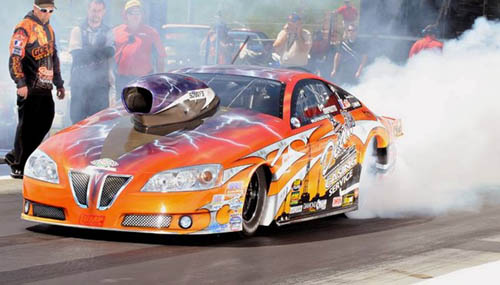 Fans are already counting down the days
until the return of Mountain Motor Pro Stock
Over the next two months IHRA will have exclusive interviews with some of Nitro Jam's top stars, along with contests, promotions and special social media question and answer sessions leading up to the kick-off of the 2014 Nitro Jam Drag Racing Series season in Tucson, Arizona March 21-22 followed by the biggest Nitro Jam in the United States, the San Antonio Nationals at San Antonio Raceway, March 28-29.
Don't miss a minute of the action only at www.ihra.com.