Mon, 20 Jan 2014, 09:18 AM



Outlaw Fuel Altered Association Announces 2014 Schedule



Courtesy of Chris Graves


Photo copyright 2014 Max Cackle Photography





Welcomes Painless Performance Products Back as Title Sponsor



The Painless Performance Products Outlaw Fuel Altered series announced Saturday it's 2014 racing schedule and welcomed back Painless as title series sponsor for the fourth consecutive season. The OFAA series is the longest lasting independent racing series running in the southwest as it enters the 18th consecutive season as the headline outlaw series of the region. Series president Bobby Marriott credits the dedicated racers and the family environment the OFAA brings to the racetrack for longevity and success.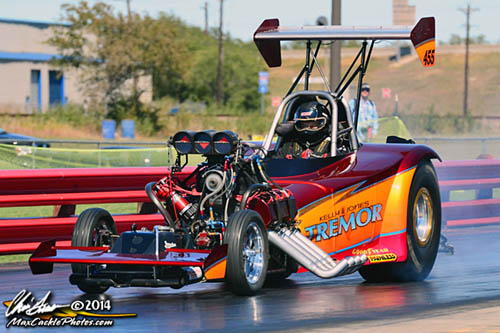 In 2014, the OFAA series will hold eight events across the southwest as racers battle for precious Painless points and bragging rights of being an OFAA event winner, no easy feat in today's level of competition. Last year, the OFAA made headlines when Mary Reep became the first female to win an OFAA event at Noble, Oklahoma. Howard Farris and team "War Wagon" represented the OFAA in fine fashion by winning the World Fuel Altered Nationals in Eddyville, Iowa. At season's end, despite a fierce points battle with Kebin Kinsley, the "Texas Tremor" team of Paul Kelly and Jimmy Jones clinched their third straight series Championship proving yet again to be the team to beat with their feared blown alcohol machine.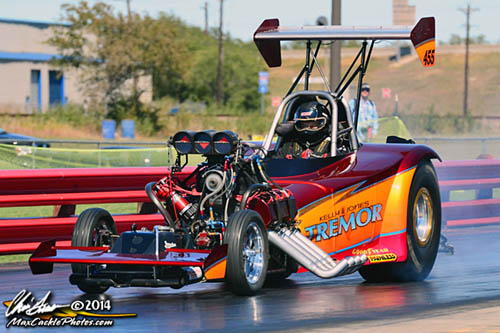 Several teams will debut new body styles and paint jobs at the 2014 season opener at North Star Dragway in Denton, Texas on April 5th. A handful of new cars are also set to debut in the new year headlined by highly successful nostalgia funny car pilot John Hale, who plans to campaign a nitro fuel altered with the OFAA this year. The series will conclude the 2014 season headlining the Super Chevy Show at Royal Purple Raceway in Baytown, Texas.
2014 Painless Performance OFAA Schedule
April 5th - North Star Dragway Spring Nostlagia Nationals - Denton, TX
May 24th - Ardmore Dragway White Walls & Drags - Ardmore, OK
June 21st - Thunder In The Valley - Thunder Valley Raceway Park - Noble, OK
July 4th & 5th - Fuel Altered Vs. Pro Mod Showdown - North Star Dragway - Denton, TX
July 19th - San Antonio Raceway Summertime Nitro - San Antonio, TX
August 30th & 31st - Mo-Kan Dragway Labor Day Classic - Asbury, MO
October 4th - North Star Dragway Fall Nostalgia Nationals - Denton, TX
October 12th - Royal Purple Raceway Super Chevy Show - Baytown, TX

The OFAA series and title sponsor Painless Performance Products have built a great relationship both on and off the track which has taken the series to the next level. Adrian Murray and Dennis Overholser of Painless Performance Products share the interest in nostalgia drag racing and enjoy their time spent at the fuel altered races as the series represents Painless with the most exciting side by side, three second eighth mile racing in the country. Painless is the leading manufacturer of automotive electrical systems, fuel injection management systems, electrical components and diesel performance products serving the classic car and truck, off-road, diesel and racing markets.
"What an outstanding racing association, we are blessed to have them in our own backyard. The events themselves are spectacular, the fans have a great time and pack the stands, the racing is awesome and, from a sponsor's point of view, the recognition is priceless. Painless Performance is excited and proud to be renew our sponsorship for their 2014 racing season," said Painless Performance President Adrian Murray.
2014 will be another nitro fueled season of drag racing entertainment in the Outlaw Fuel Altered Association and we hope to see you in the stands or on the fence cheering on your favorite driver. The OFAA series would like to also thank Good Vibrations Motorsports, North Texas Napa Auto Parts Stores, North Texas Diesel, Wizard's Warehouse and Competition Sales of Dallas for their support in the 2014 season.
Can Jimmy Jones clinch a fourth straight Championship? Will Mary Reep become the first female OFAA Champion? Only time will tell! Keep up with all the racing action, event photos and more at www.ofaa.net and stop by www.painlessperformance.com to see what Painless Performance Products can do for you, and don't forget to tell them the OFAA sent you!