Tue, 22 Oct 2013, 19:47 PM



North Star Dragway's EX275 Class Making Small Tire History In Texas



Courtesy of Chris Graves


Photo copyright 2013 Max Cackle Photography





DENTON, Texas --
Small tire racing is arguably at the most advanced stage we've seen in the United States, especially in the east coast and southwest where the majority car count and feature events of this style can be found. North Star Dragway stepped up in 2013 to attract attention to this style of racing by creating a four race series labeled the Evolution Custom Auto EX275 class. To put icing on the cake, the biggest payout in the mid-west was put up and honored, guaranteeing a $10,000 to win and $5,000 to runner-up purse which also pays down to 10 places and features a thirty two car qualified field, with an additional second chance eliminator with no additional entry fee. Truly a pot of gold at the end of the rainbow for X275 racers across the country and especially in the mid-west.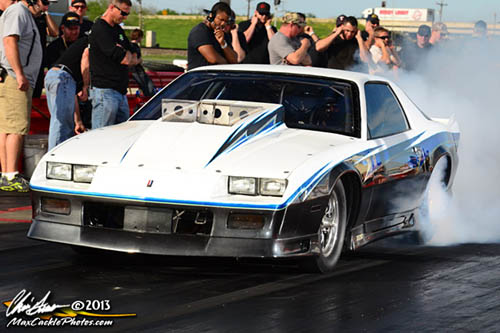 Kyle Huettel
It has been a very successful effort thus far, with increased car counts at each event and attraction of several race teams from outside the surrounding states who were eager to come try and take home the big Texas sized payout. These two day events feature four qualifying rounds with additional testing available prior to the start of the event. Dedication and satisfaction to the racers is a top priority of North Star Dragway owner and manager Gene Nicodemus. Bringing this element of heads up drag racing to the Dallas area has never been done before and provides a new, unique and exciting attraction for the drag racing fans of North Texas.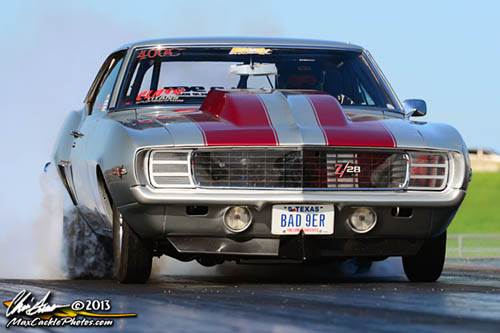 Jason Michalak
"I am determined to put Texas small tire racing on the map and host the biggest events we possibly can for the racers and fans of North Texas and with the support of Evolution Custom Auto that dream has become a reality. We've dedicated an incredible amount of work and thought into the program and that effort will continue into 2014, but we want to close our inaugural season with a bang. Marty and the people at Evolution have committed to making that happen. This final race of the year is what we've been building up to all season. So come on out and join us for some fun here in Texas at NSD and be a part of small tire history," says Nicodemus.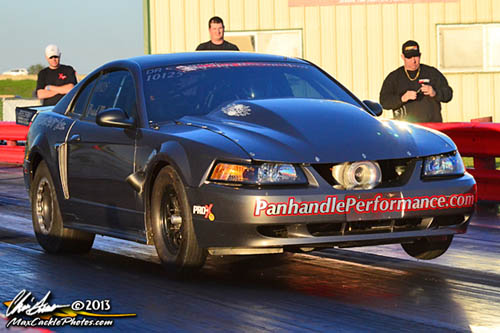 Brad Medlock
North Star Dragway, located just north of Dallas in Denton, Texas right off of Interstate 35, has the credit of being one of the most appealing tracks for both racers and fans who seek the top attractions the regions drag racing communities have to offer. The Evolution Custom Auto EX275 series has now held three of their four events scheduled in its inaugural season. Houston based Taylor Lastor has claimed two victories (April and August) to add to his arsenal of drag racing accomplishments and Kevin Neal claimed the event held in June. These racers plowed their way through elimination rounds of full thirty two car fields to find the jackpot.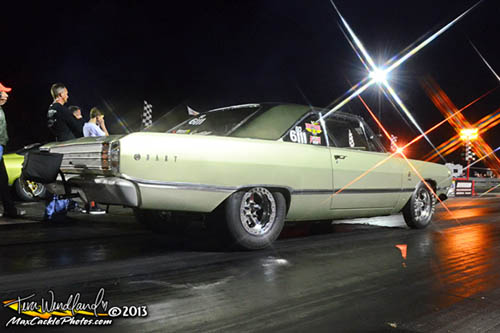 Marty Robertson
Marty Robertson, owner of Evolution Custom Auto, a custom performance shop located in Arlington, Texas focused on high performance street and drag racing applications, has taken another step forward and increased the guaranteed payout for the EX275 finals scheduled at North Star Dragway on October 25th & 26th. With cooler temperatures and the highest payout to be found in the mid-west, this final event of the EX275 season has true potential to be the largest drag radial event the area has ever seen.
The challenges have been made by the local X275 legal racers who are up to the challenge from any east or west coast team who wants to come play hard all in the lone star state. So far, the money has stayed in Texas, a very prideful state, and that's how the Texan racers would like to keep it. The money is there. The event is on tap. The challenges have been made. It's all there for the taking for anyone who thinks they have what it takes to win.