Mon, 07 Oct 2013, 19:19 PM



Lindstrom takes SoCal Super Street Championship, Rookie Honors



By Bob Johnson



LAKESIDE, Calif. --
Southern California Super Street Association newcomer Jeff Lindstrom knows how to make a statement: Not only did he win the series Rookie of the Year honor, but also earned the series 2013 championship along with it.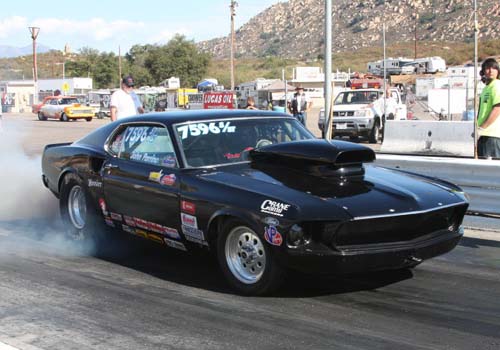 Jeff Lindstrom
After winning the first race of the five race series, Lindstrom won the final two events at Barona Drag Strip, securing the 2013 championship and the Rookie of the Year bonus. Lindstrom credits his father-in-law, John Parrino, for allowing him to drive the black '69 Mustang this season, and for maintaining and dialing the car at the races. Lindstrom also thanks the association for a giving the Super Street racers a place to compete for a championship, the series sponsors, and his friends and family for their support.
John Sapone, the president of the series, finished second in the championship standings as he drove his El Camino to two victories and the runner-up spot in the Super Street Shootout. Sapone won the series second event, held at Bakersfield, and race three in early September at Barona. Rounding out the top five finisher was Scotty Gearhart, John Castro, and Brian Mendenall.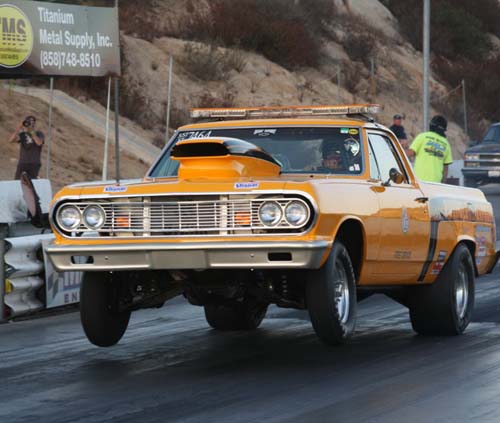 John Sapone
The third and fourth races of the season were contested at Barona Drag Strip, where Val Houmard qualified number one for the Denso Supply-sponsored event. In the semifinals, John Sapone defeated Michael Boner, and Brian Mendenhall edged Kevin Houmard in a double-breakout race. In the final, Sapone posted a .027 light and got the win as Mendenhall broke-out.
Sid's Auto Body sponsored race four, where Scotty Gearhart took the top qualifying honor for that race. Lindstrom opened the semifinals with a .002 light to Mendenhall's .004 red-bulb, while Kevin Houmard's blown Camaro stopped the T-Bird of Boner. In the final, Lindstrom was .008 off the index, with Houmard settling for the runner-up honor.
Brian Mendenhall had the best qualifying number for the final race of the season, .003 off the 6.90 1/8 mile index. Dennis Blehm went to his first final of the year when he beat Sapone in the semifinals, and Lindstrom got a bye into the final with his Mustang. Lindstrom banner season ended with a victory over Blehm, as he red-lighted his chances away in the final round. RPM Racing sponsored the event.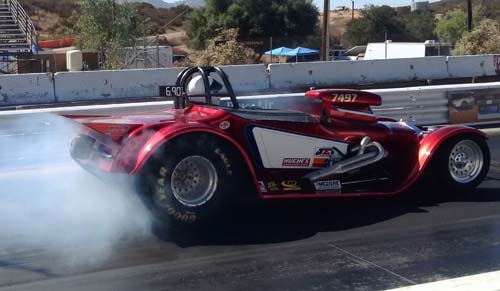 Rick Gunther
Rick Gunther captured the season-ending Super Street Shootout, as he defeated Tim Daniel in the semifinals and Sapone in the final round. Sapone beat Dennis Blehm in the semi's to advance to the final round.
Series sponsors for the Super Street Association include Denso Products, Sid's Auto Body, RPM Racing, and Tim & Donna Daniel.