Fri, 23 Aug 2013, 21:24 PM



Auto Imagery Editor's Choice






Photo copyright 2013 Auto Imagery, Inc.





BRAINERD, Minn. --
The following Mello Yello Drag Racing Series photos are chosen from Auto Imagery's collection of photos from the 32nd annual Lucas Oil NHRA Nationals at Brainerd International Raceway. These photos and all photos from last weekend are available for purchase at
www.autoimagery.com
Del Worsham qualified eighth.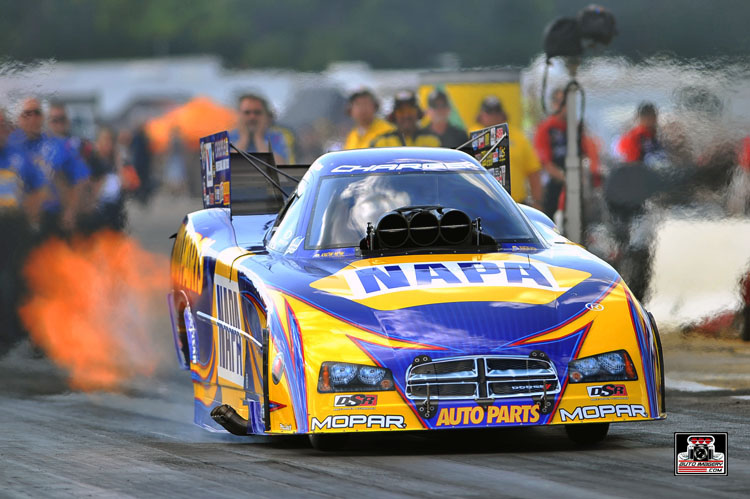 Ron Capps qualified ninth and went on to win.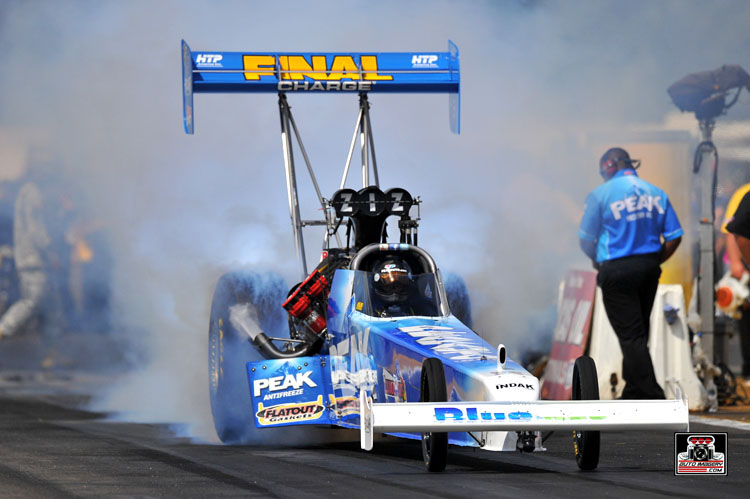 T.J. Zizzo qualified 14th.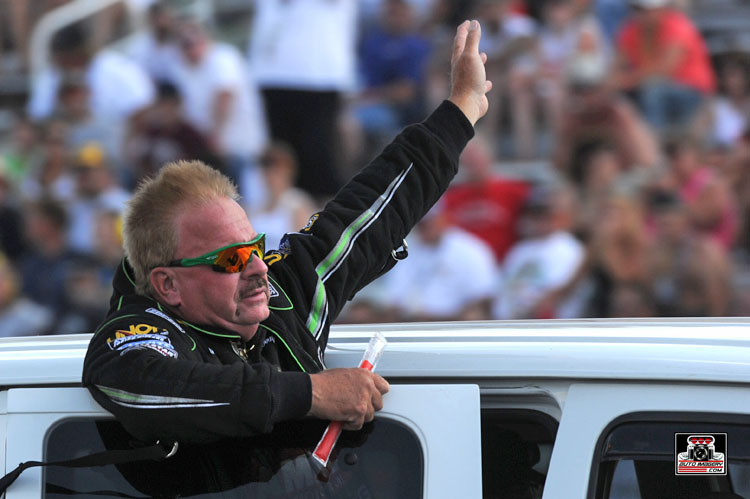 Terry McMillen waves to the fans.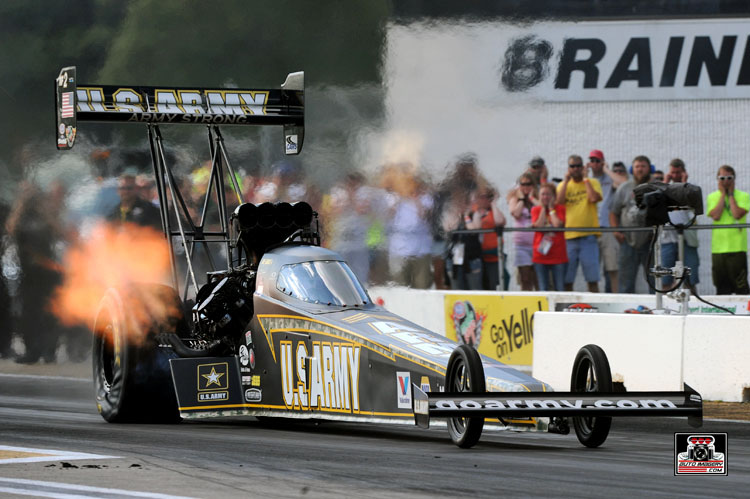 Tony Schumacher qualified seventh.
Greg Stanfield return to action after missing four races, he qualified 13th.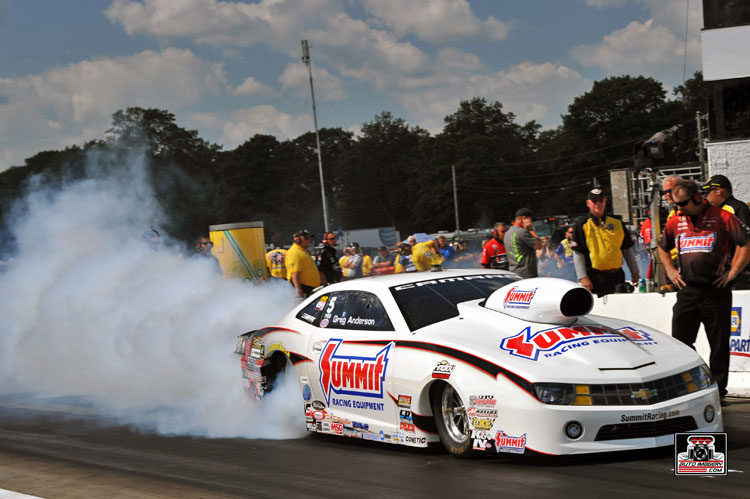 Greg Anderson qualified second.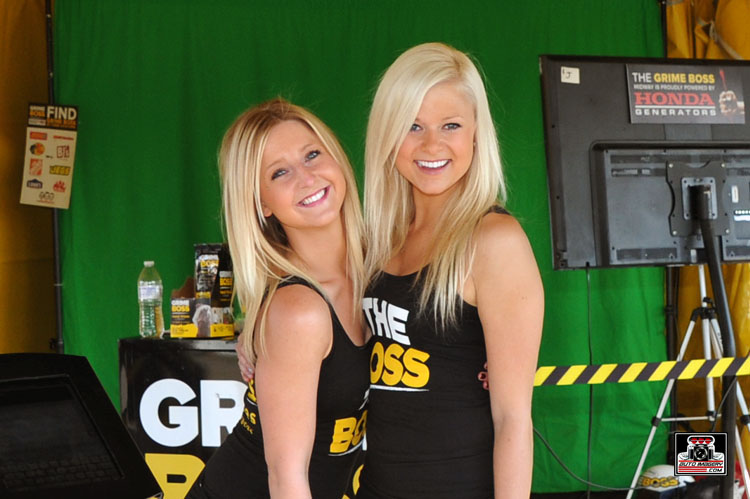 The Grime Boss girls pose for the camera.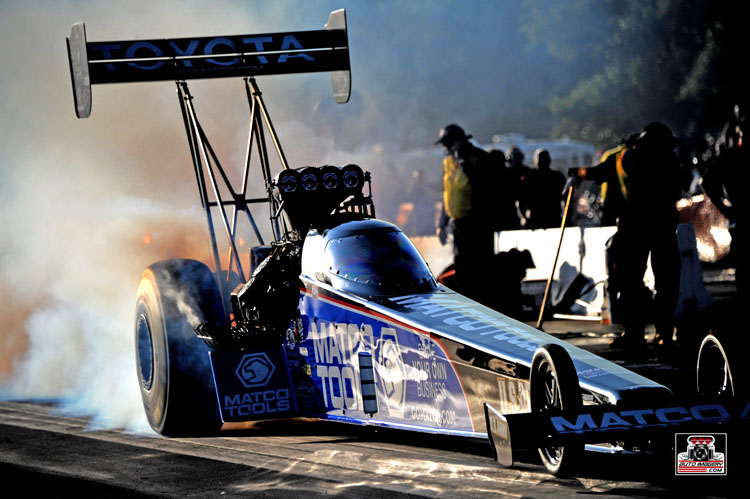 Antron Brown qualified in the number six position.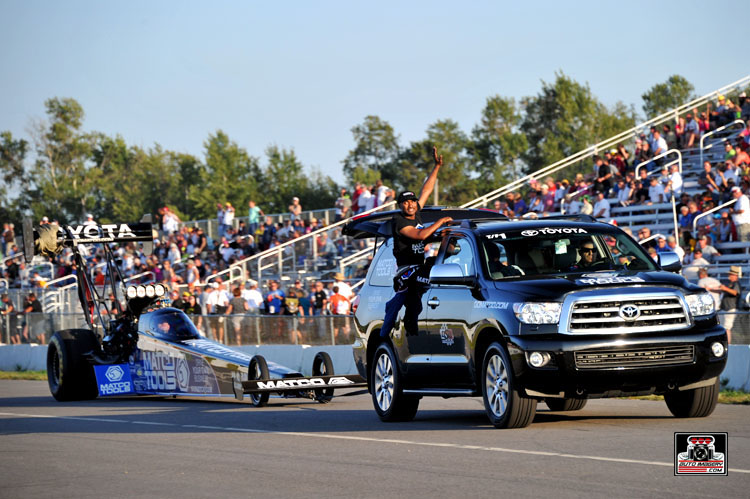 Antron Brown waves at the fans after his run.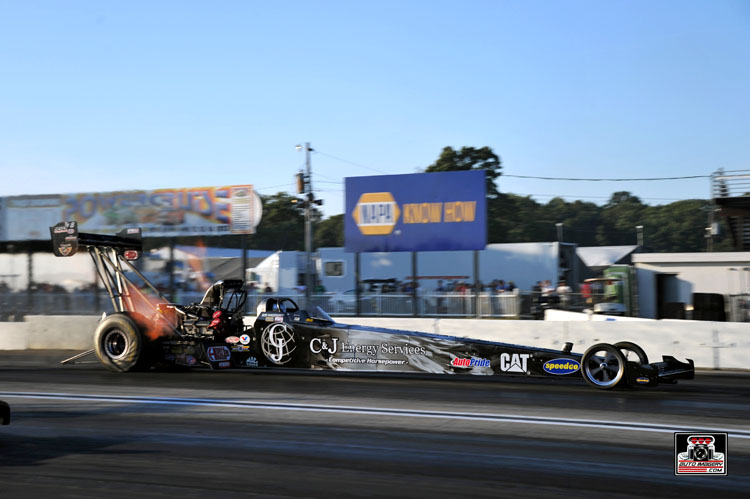 Bob Vandergriff qualified 13th.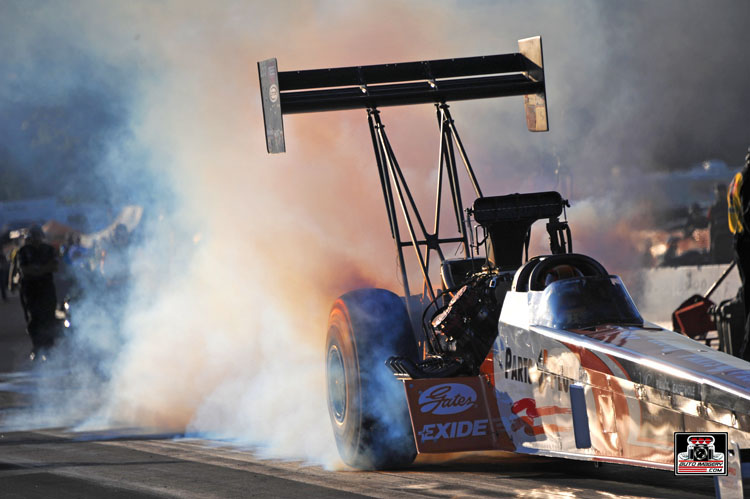 Clay Millican qualified No. 1 for the second time this year.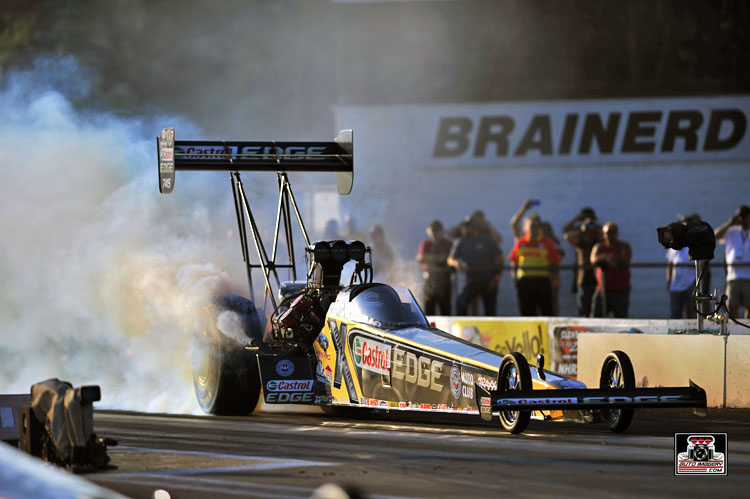 Brittany force qualified in the number 15 spot.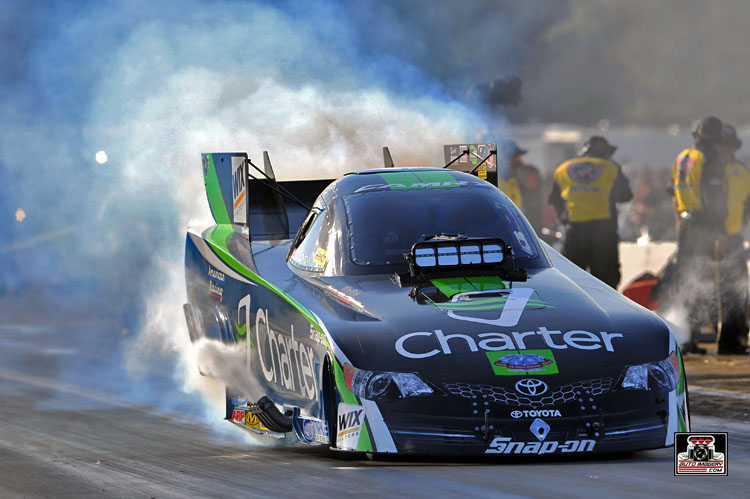 Tony Pedregon qualified 15th.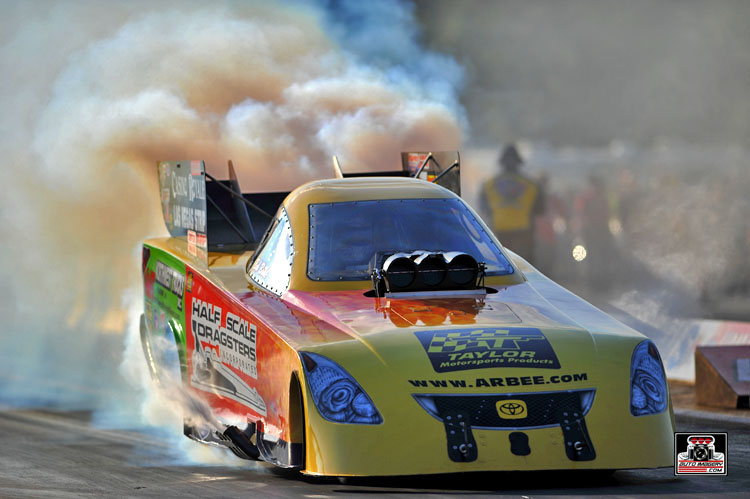 Bob Bode making his second appearance on the
Mello Yello tour this year and he qualified.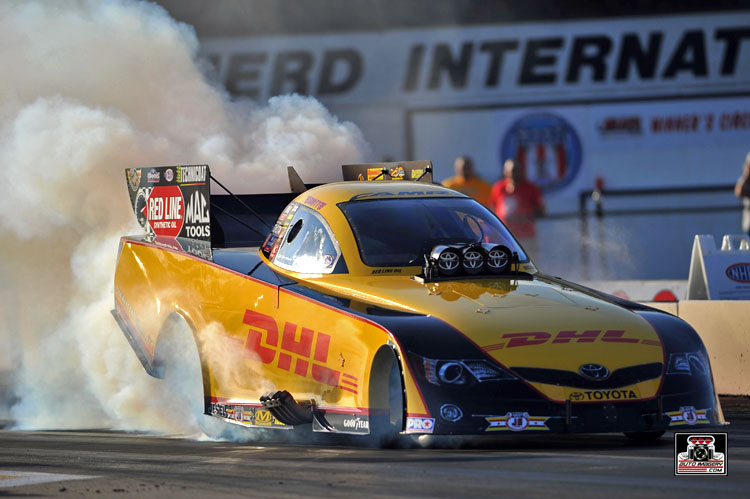 Del Worsham does a smoky burnout.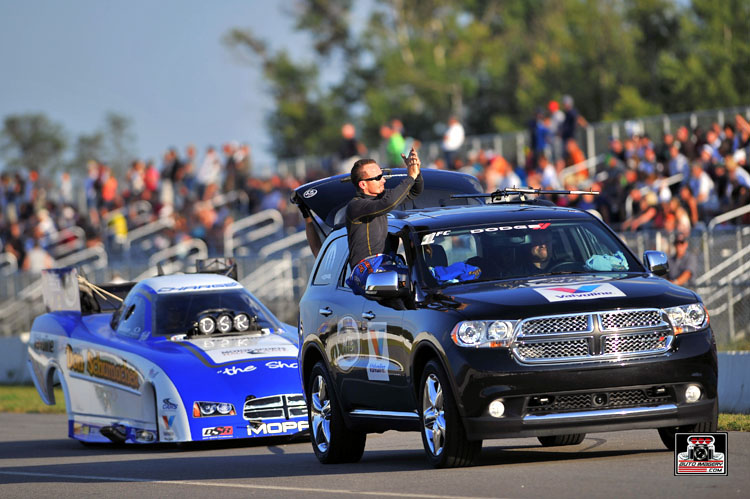 Jack Beckman waves to the crowd on his way to the pits.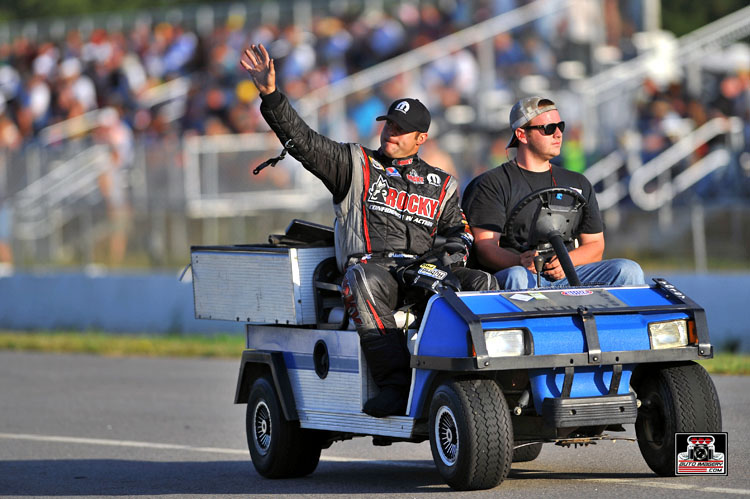 Matt Hagan hitches a ride with the ESPN crew.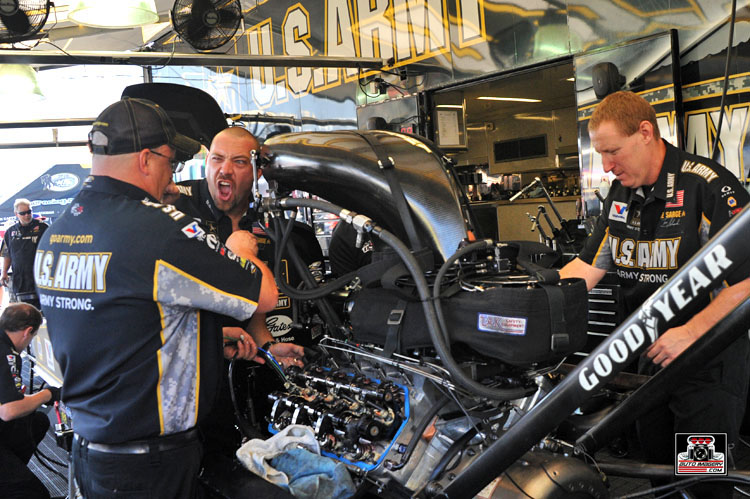 The Army crew prepare the car for the next pass.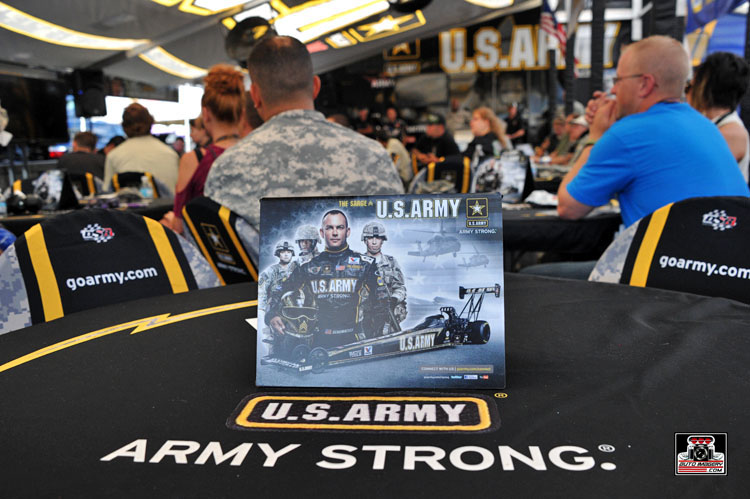 The Army hospitality is always a busy place.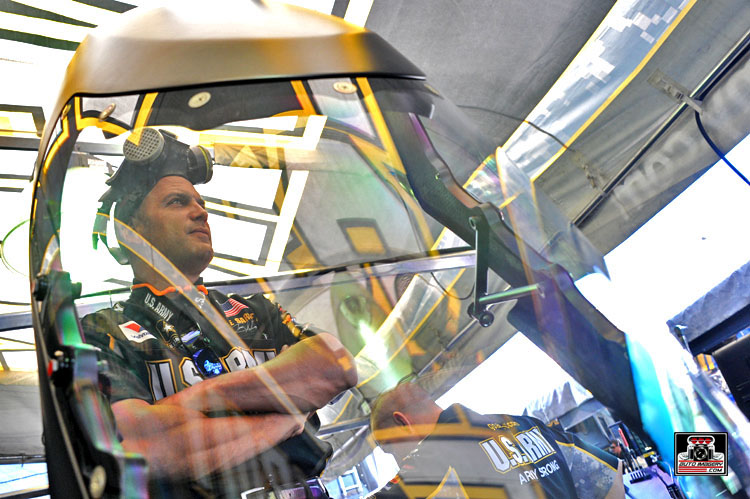 Tony Schumacher prepares to warm up the car.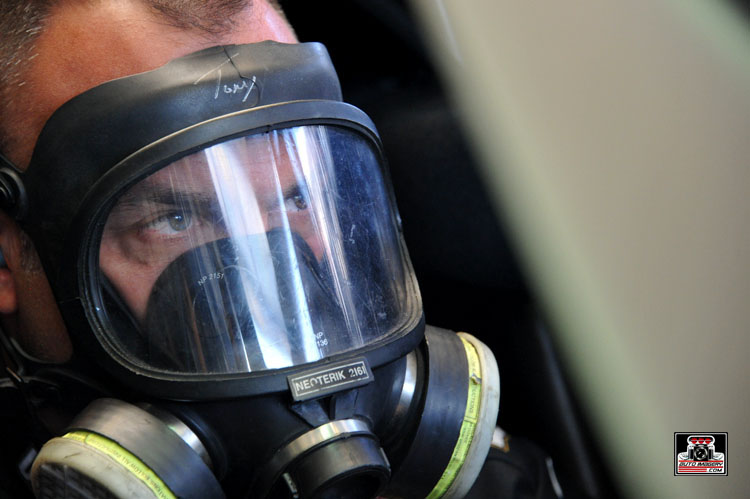 Tony Schumacher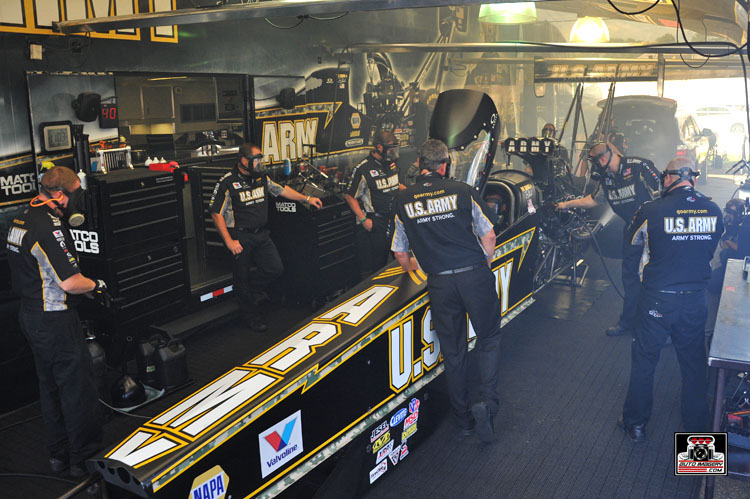 The Army crew warms up the car.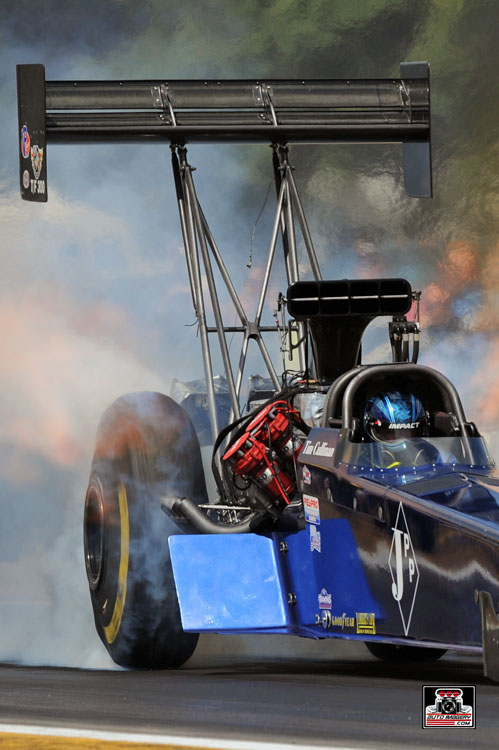 Tim Cullinan making his fourth appearance on the Mello Yello tour.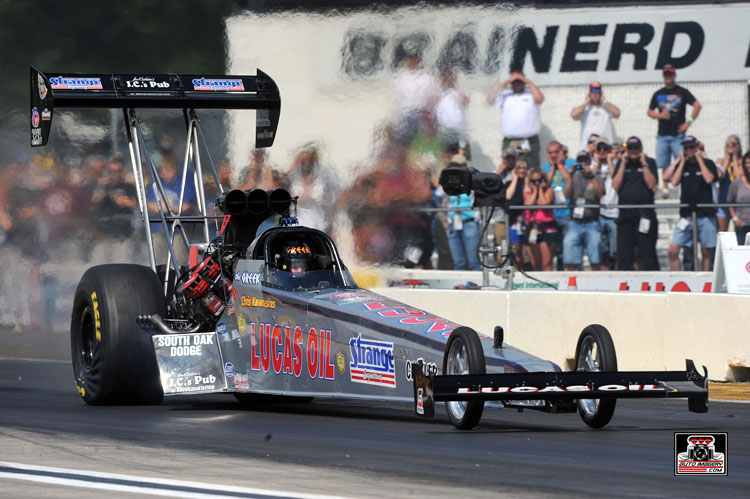 Chris "The Greek" Karamesines making his
seventh appearance on the Mello Yello tour.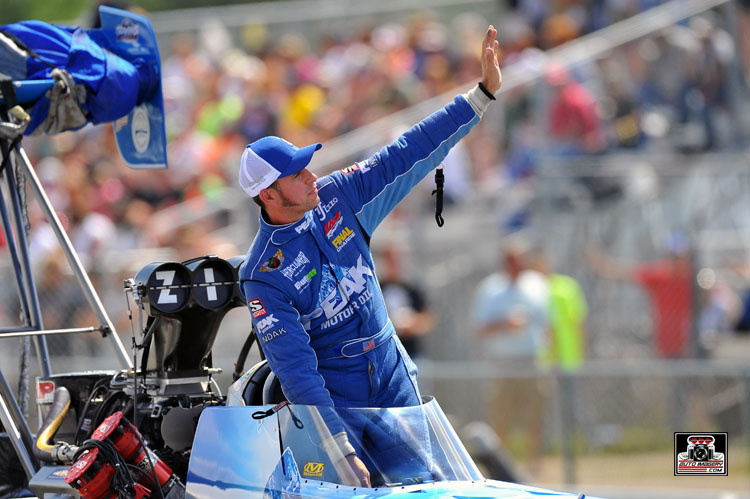 T.J. Zizzo waves to the fans.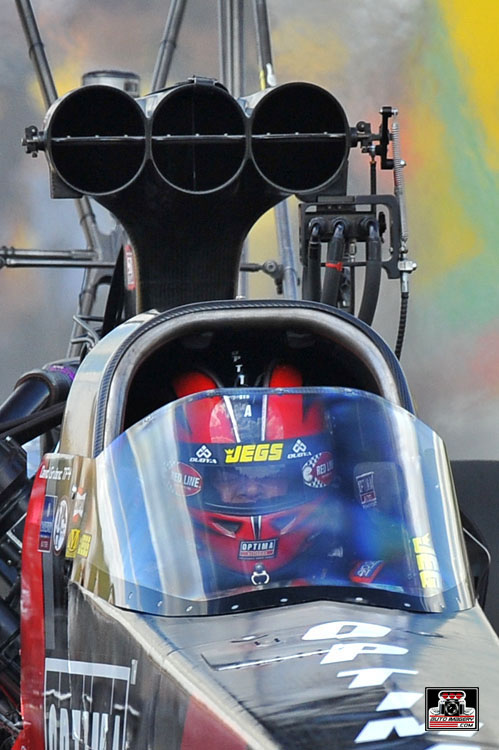 David Grubnic qualified fifth.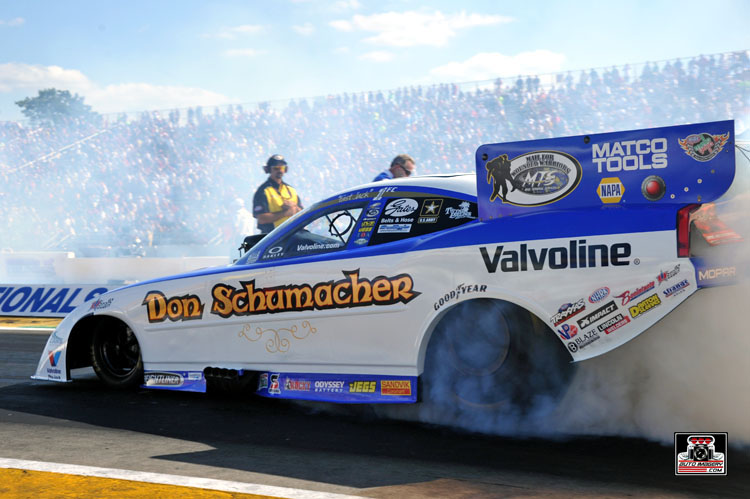 Jack Beckman was running the special don Schumacher tribute car.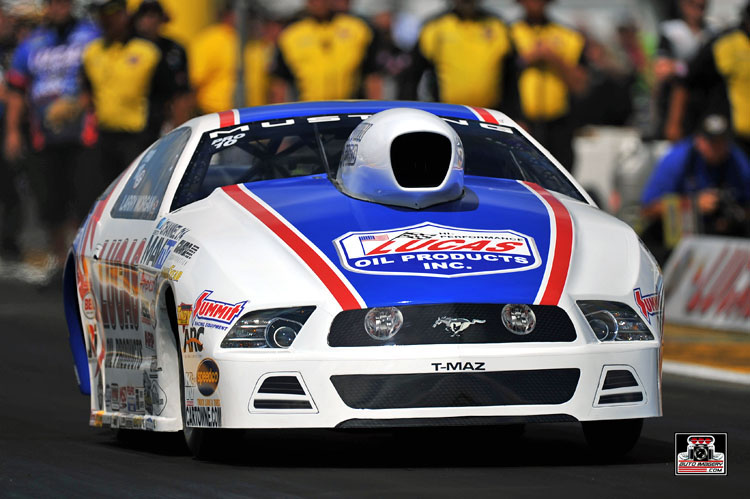 Larry Morgan qualified 11th and picked up his first round win of the season.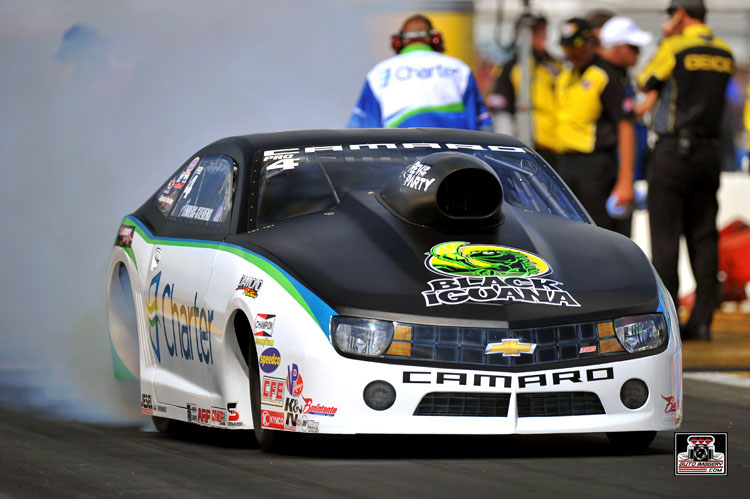 Erica Enders-Stevens was back after missing four races.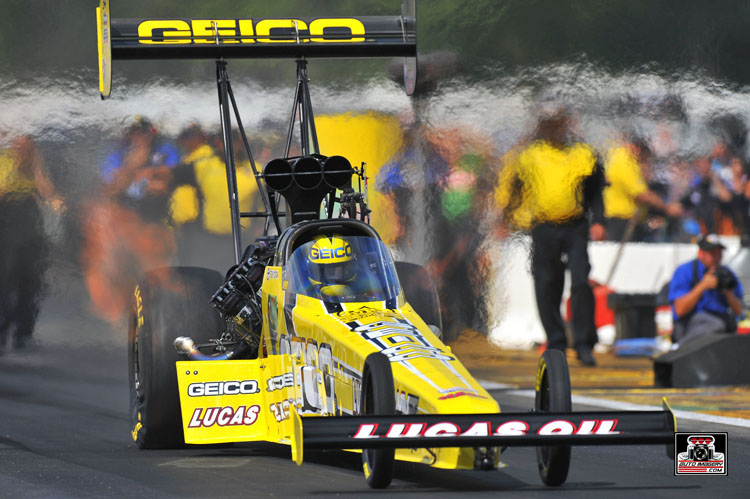 Morgan Lucas qualified 14th.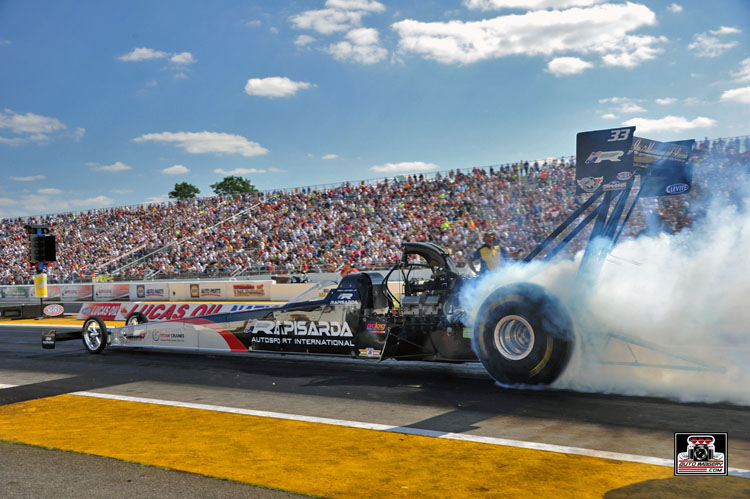 Tommy Johnson Jr. qualified ninth.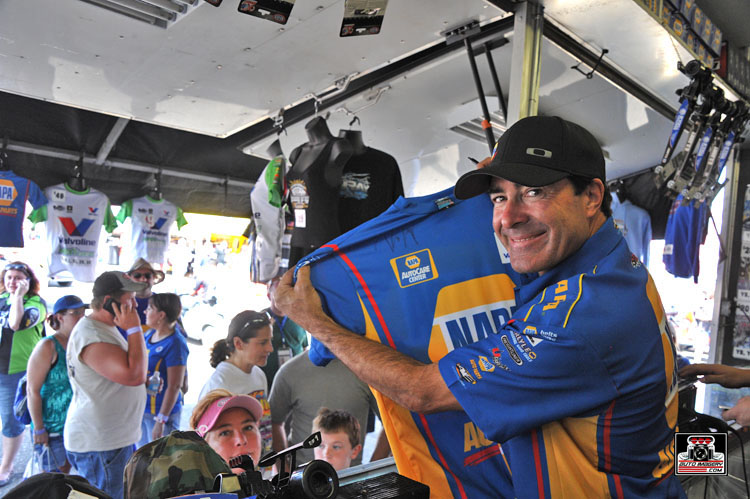 Ron Capps works the souvenir trailer.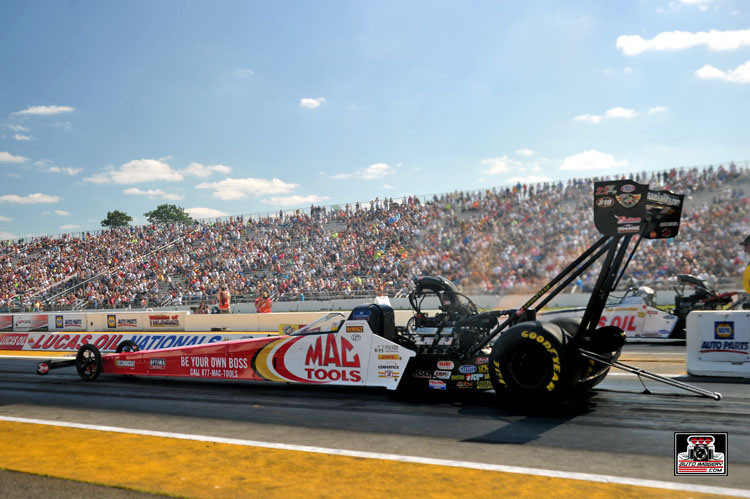 Doug Kalitta qualified 11th.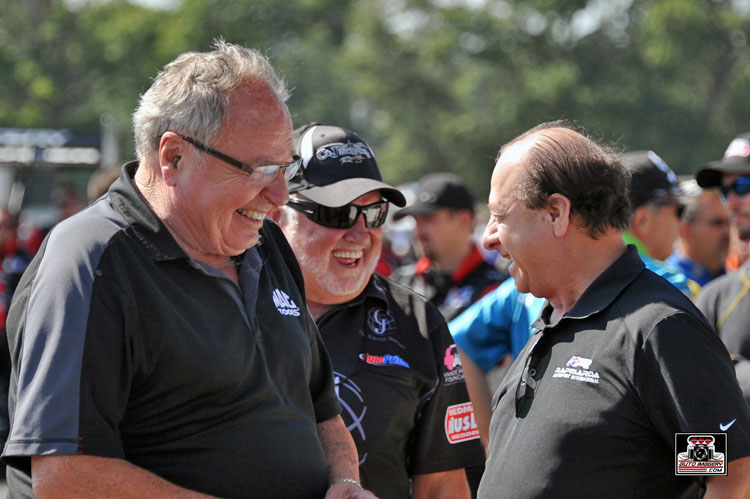 Connie Kalitta, Bob Vandergriff Sr. and Santo Rapisarda share a laugh.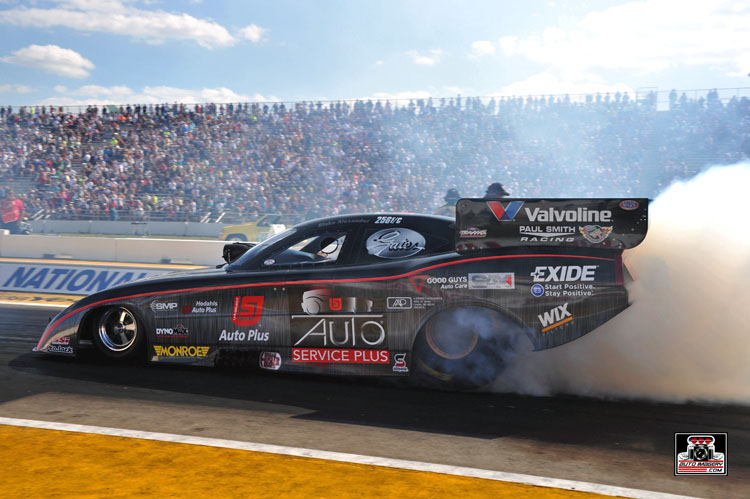 Blake Alexander does a smoky burnout.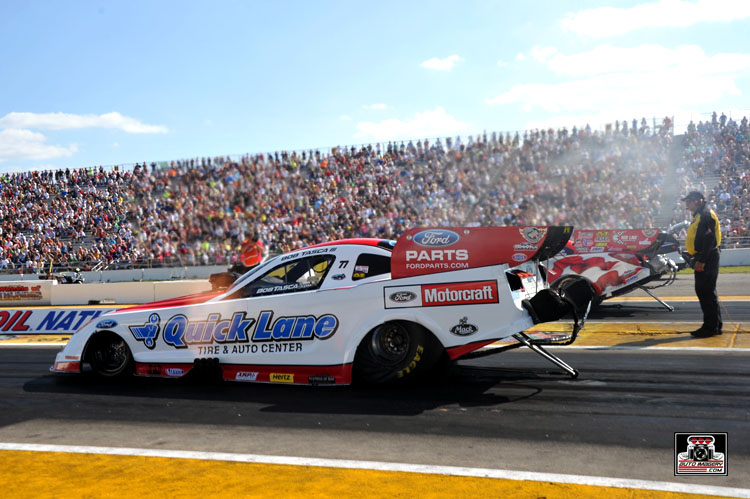 Bob Tasca qualified 10th.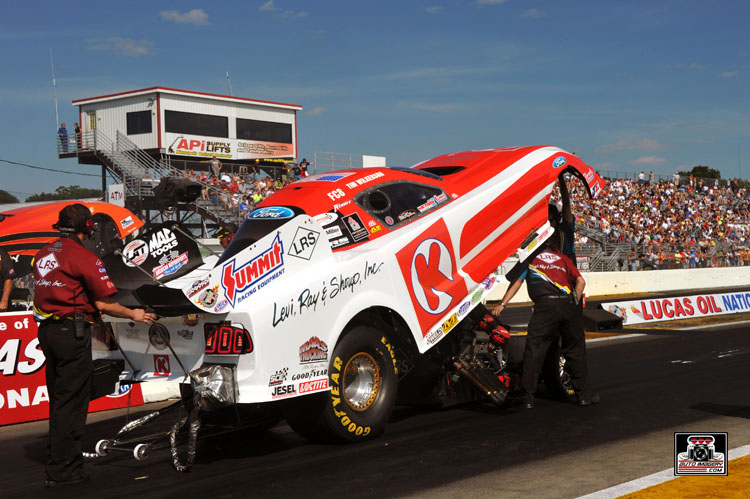 Tim Wilkerson was running a Circle K livery.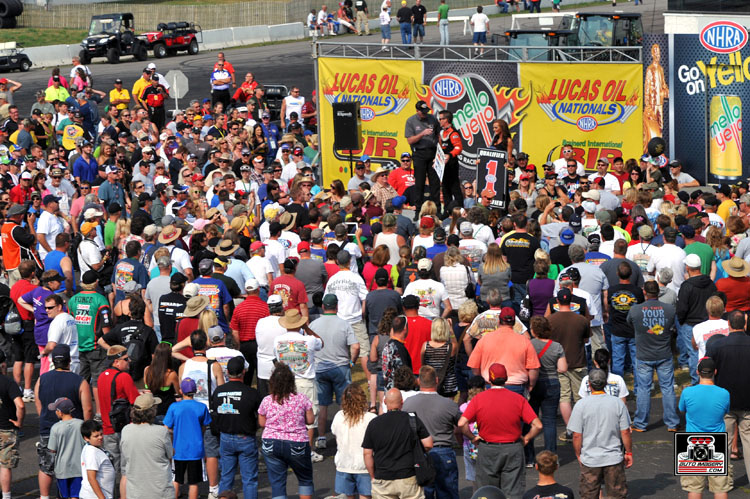 Clay Millican was the No. 1 qualifier in Top Fuel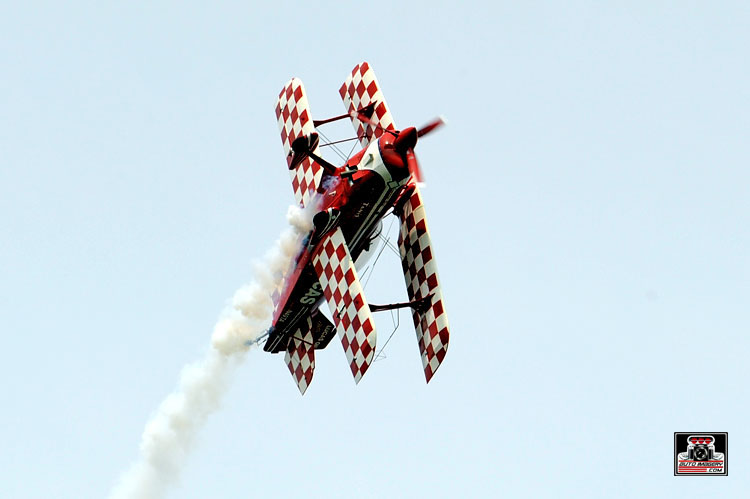 Lucas Oil Bi-Plane entertains during prerace.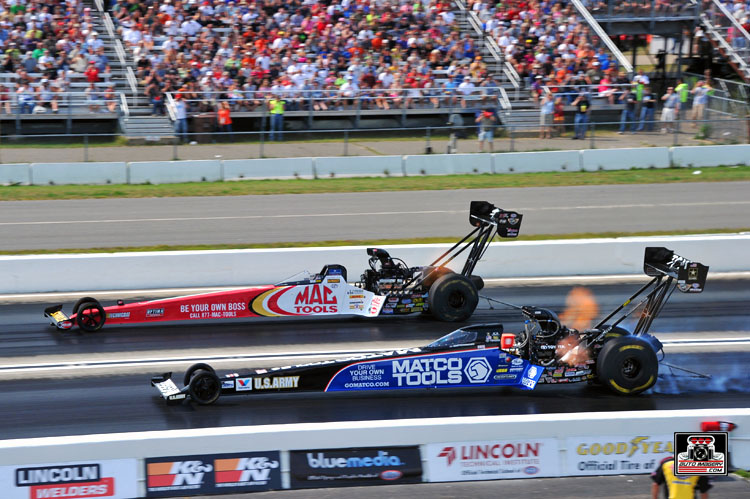 Doug Kalitta (far lane) defeated Antron Brown in round one.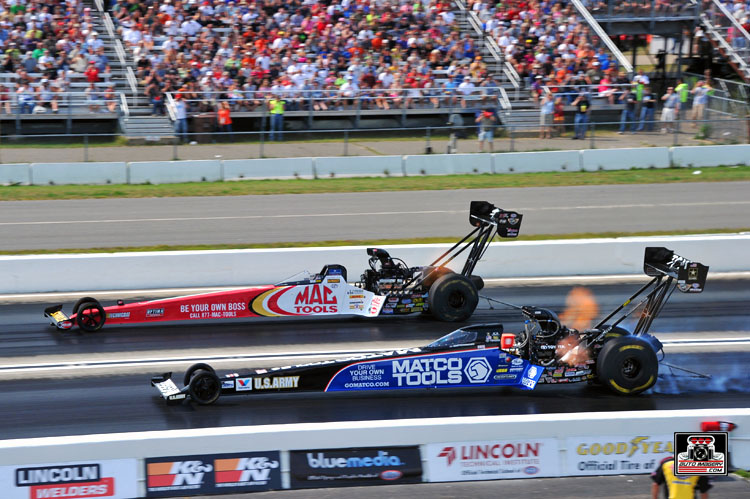 Steve Torrence defeated Tommy Johnson Jr. in round one.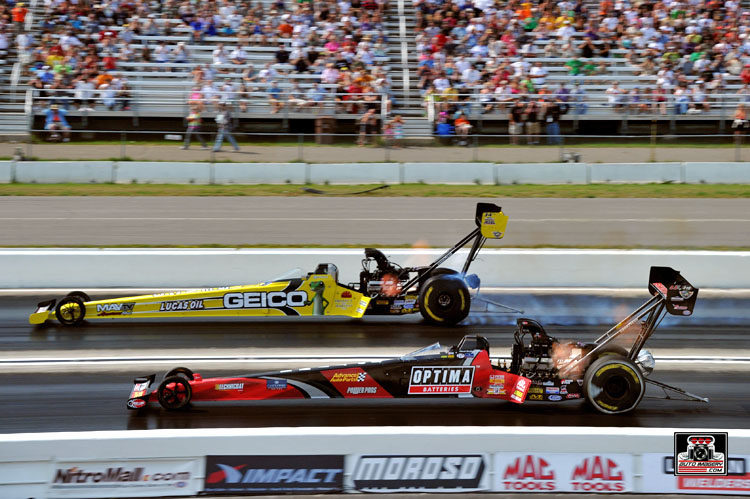 David Grubnic defeated Morgan Lucas in round one.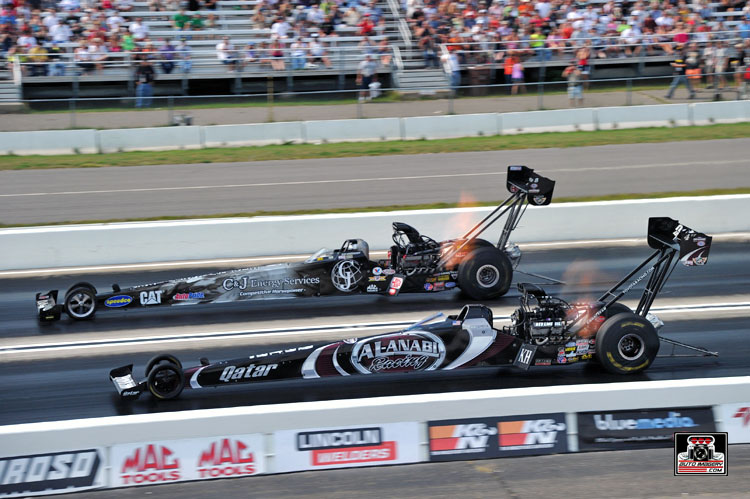 Khalid alBalooshi defeated Bob Vandergriff in round one.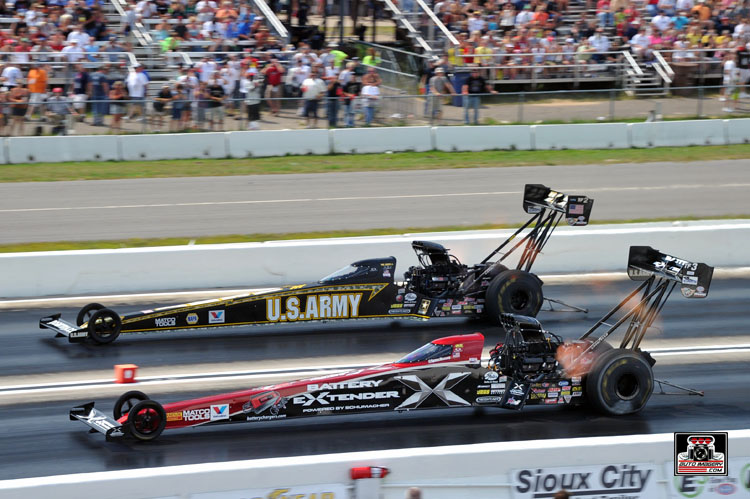 Spencer Massey defeated Tony Schumacher in round two.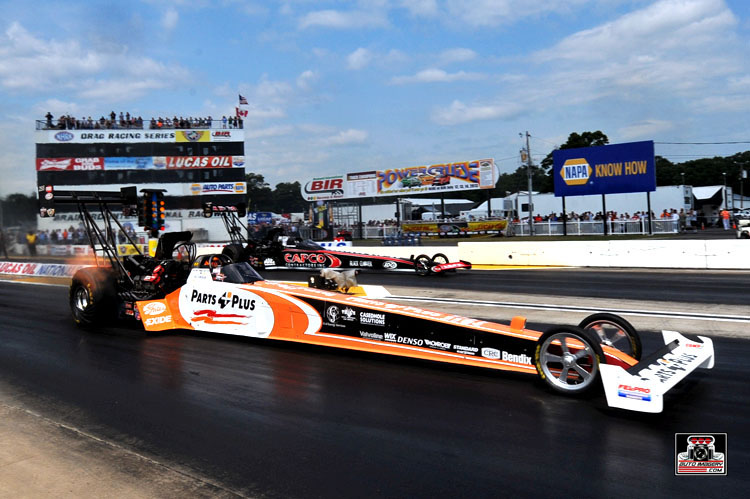 Clay Millican defeated Steve Torrence in round two.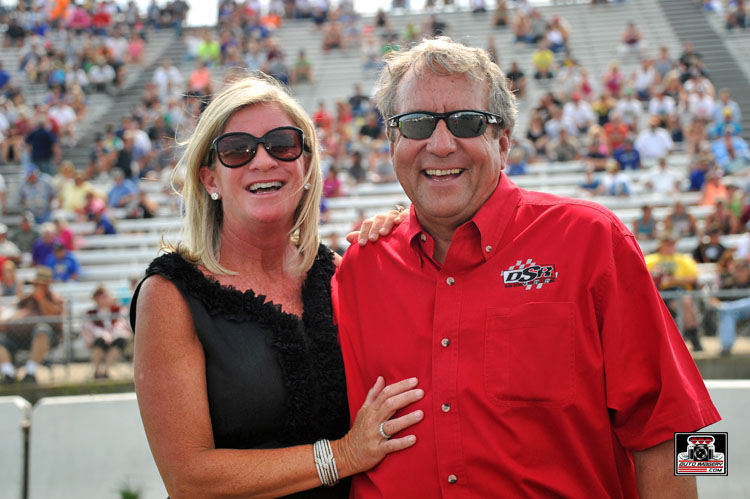 Sarah and Don Schumacher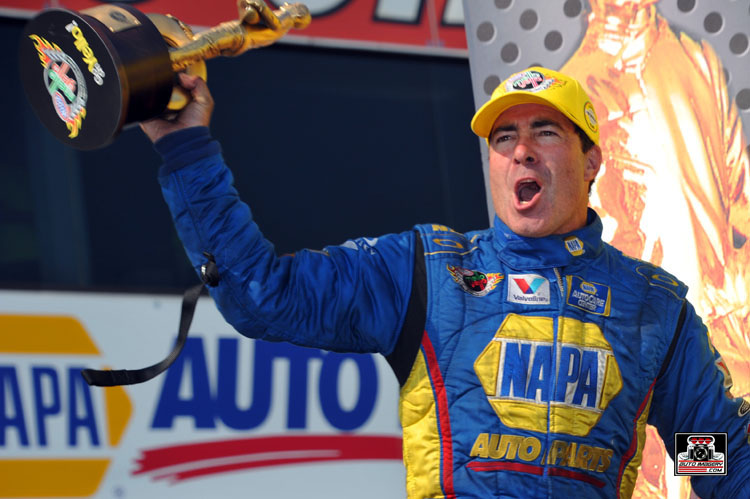 Ron Capps celebrates fourth win in Brainerd.