Wed, 24 Jul 2013, 16:36 PM



Through the Lens of Ron Lewis



Photo copyright 2013 Ron Lewis Photography



MORRISON, Colo. --
This is a photo blog by Ron Lewis Photography from last weekend's 34th annual Mopar Mile-High NHRA Nationals.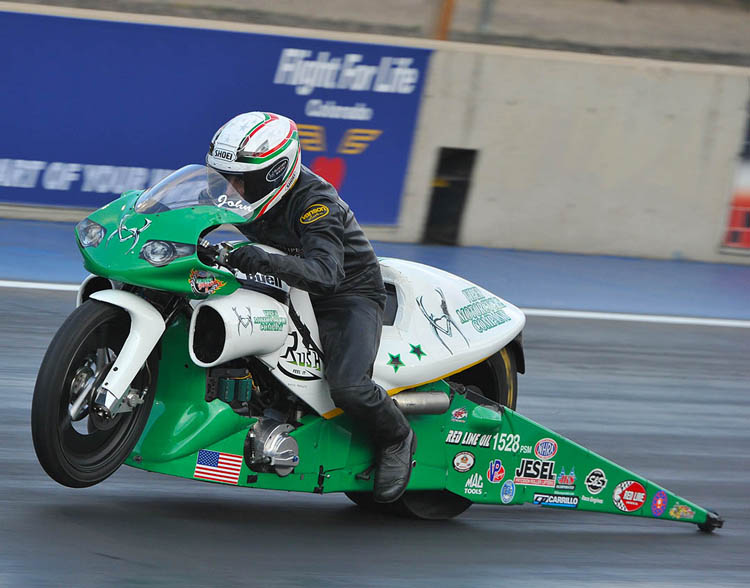 John Hall qualified 11th.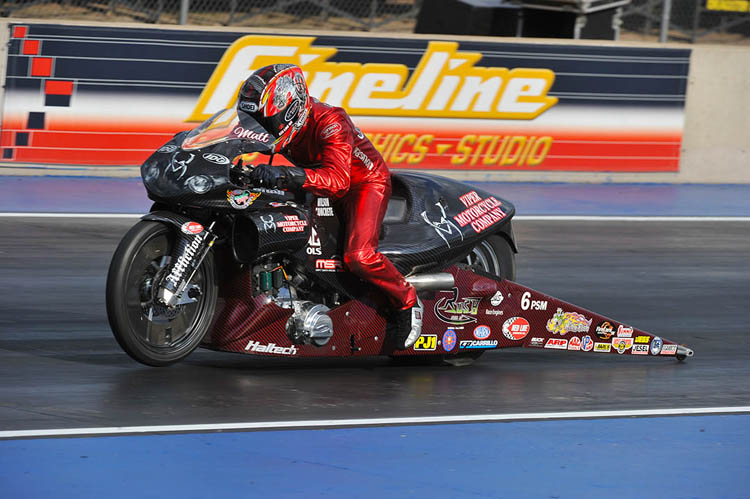 Matt Smith qualified in the number six spot.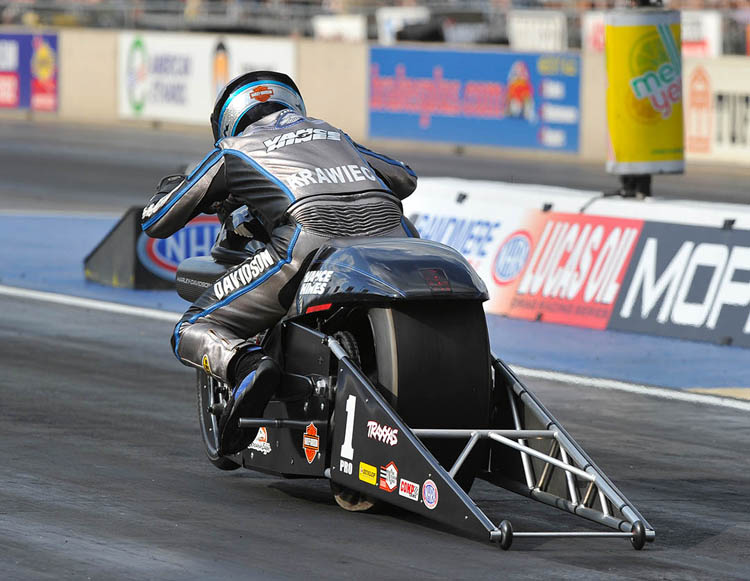 Eddie Krawiec started Sunday from the number 10 spot and picked up one round win.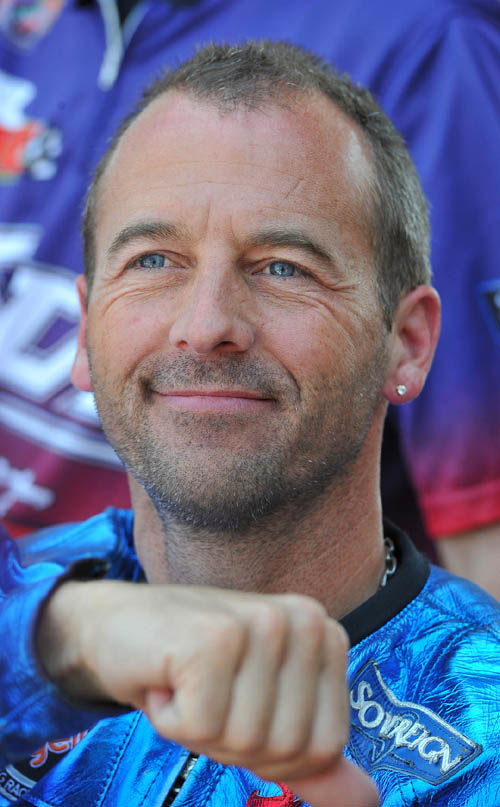 Scotty Pollacheck qualified seventh.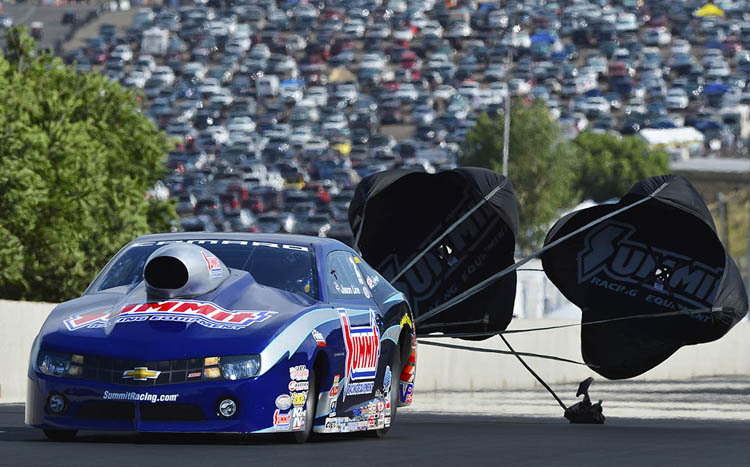 Jason Line qualified in the number seven spot.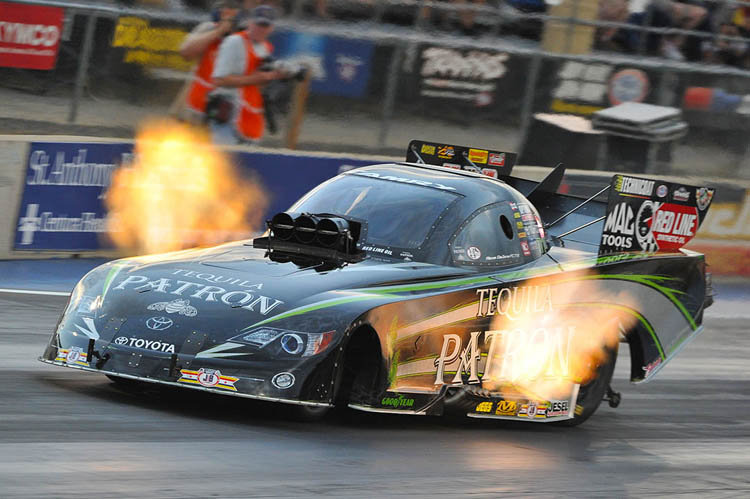 Alexis DeJoria qualified in the number four spot.
Her highest qualifying spot this year.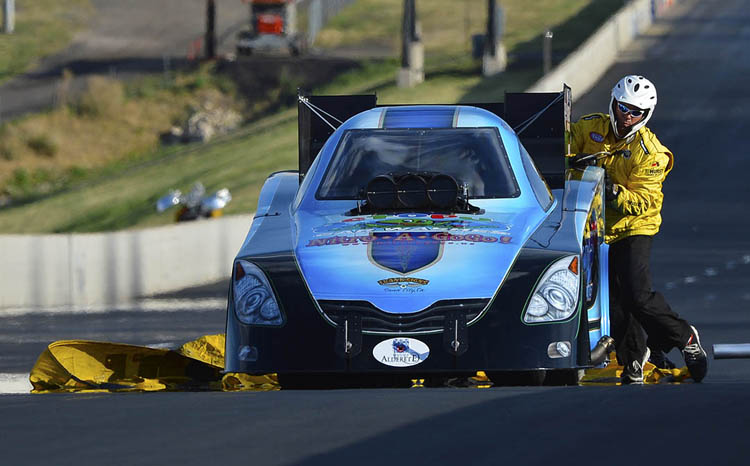 Jeff Diehl with a great looking car failed to make the show.
Matt Hagan qualified in the number nine spot.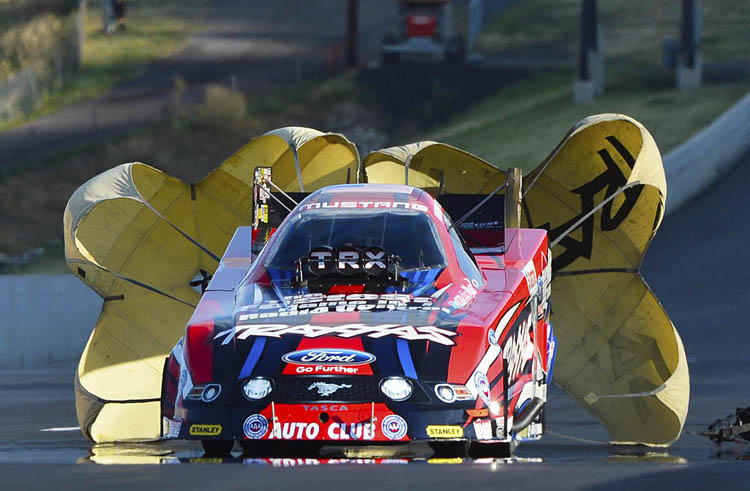 Courtney Force qualified in the number 13 spot for the second time this season.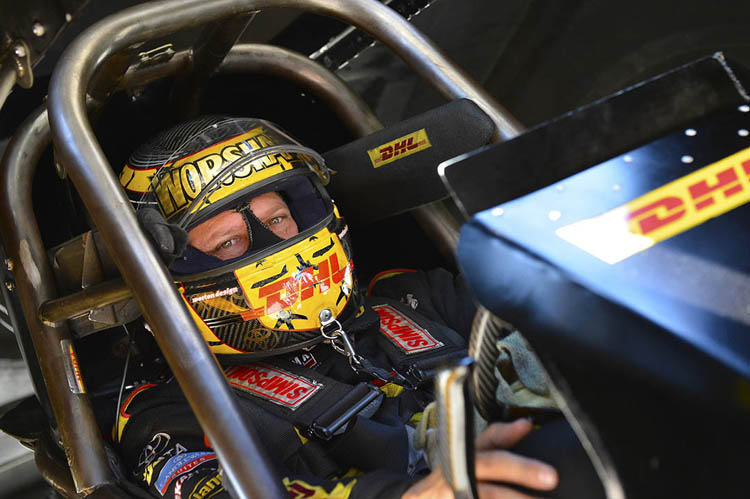 Del Worsham is ready to go.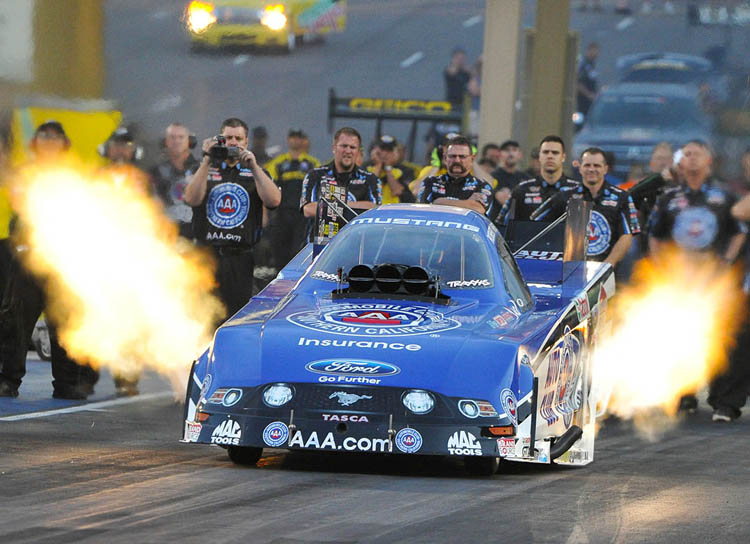 Robert Hight qualified seventh and advanced to the semifinals.
He lost to event runner-up Bob Tasca III.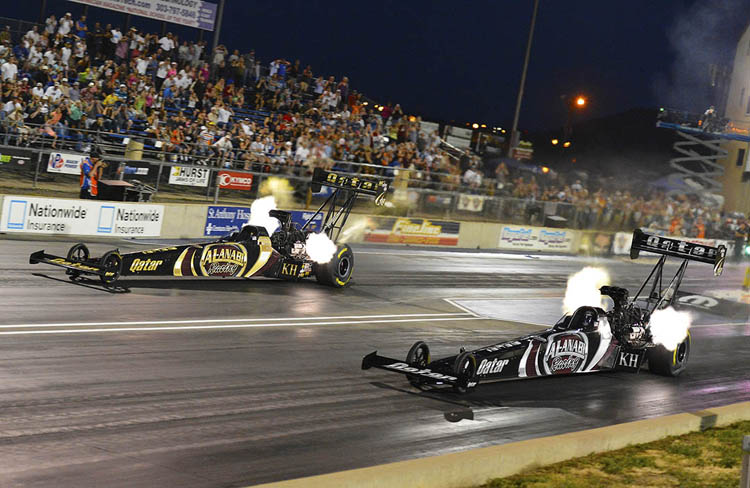 The last pair down the track Friday night. The Al-Anabi team cars.
Khalid alBalooshi (left) went to the number two spot bumping his teammate Shawn Langdon back to fourth at the time.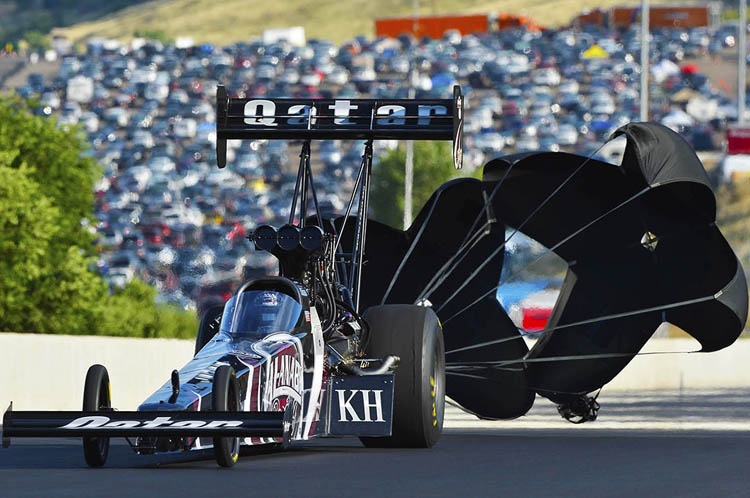 Shawn Langdon qualified fifth and advanced to the semifinal
before losing to event winner Spencer Massey.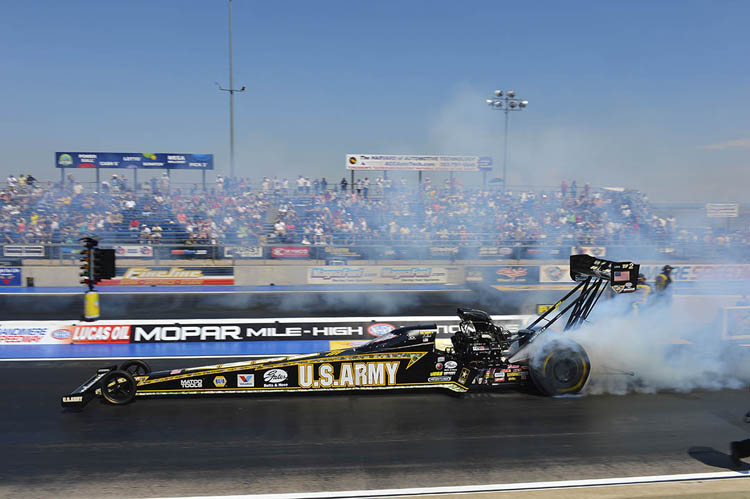 Tony Schumacher qualified 10th, his lowest qualifying position since Houston.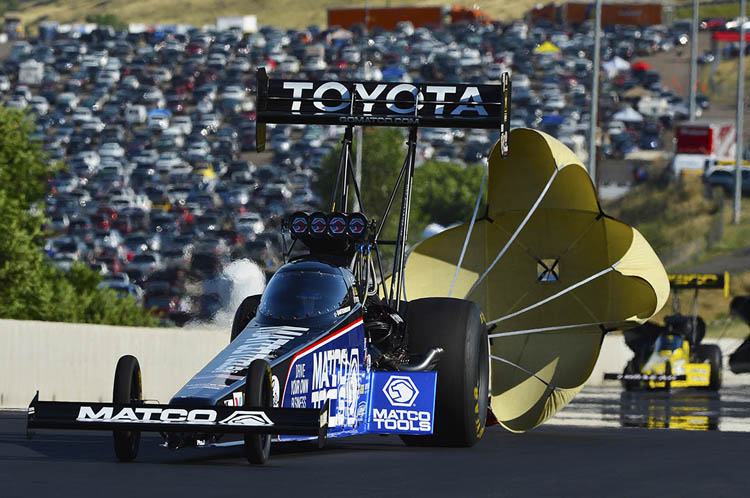 Antron Brown qualified 12th.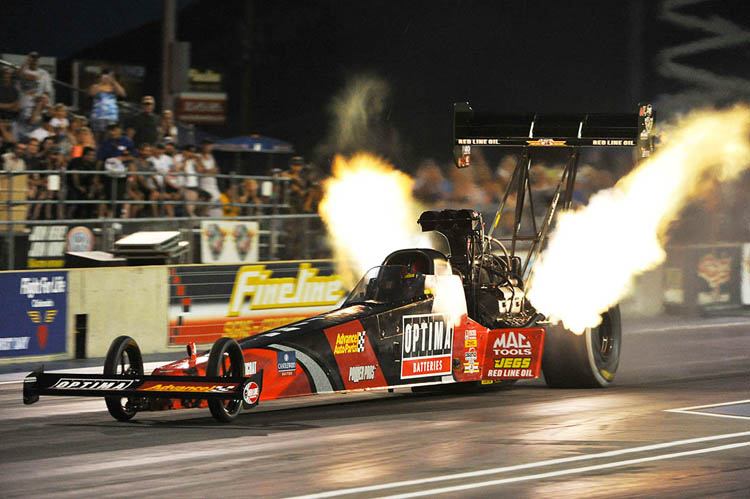 David Grubnic qualified seventh.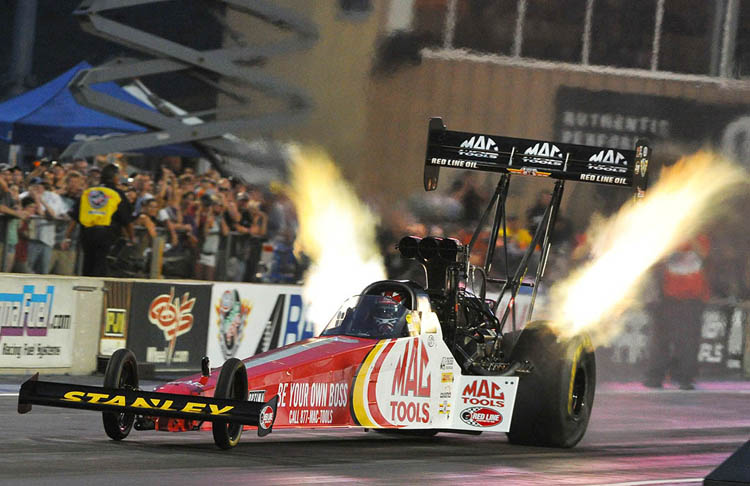 Doug Kalitta grabbed the top spot on Friday with a great pass.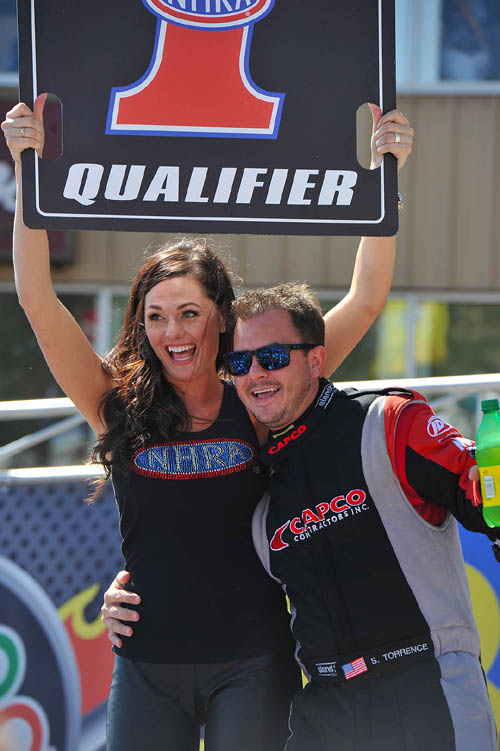 Steve Torrence qualified No. 1 for the first time this year
and the third time in his career.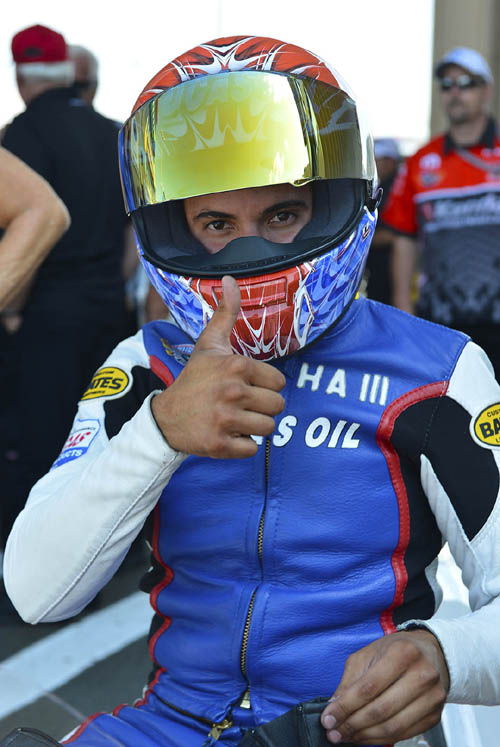 Hector Arana Jr. continues to lead the points after a runner-up finish.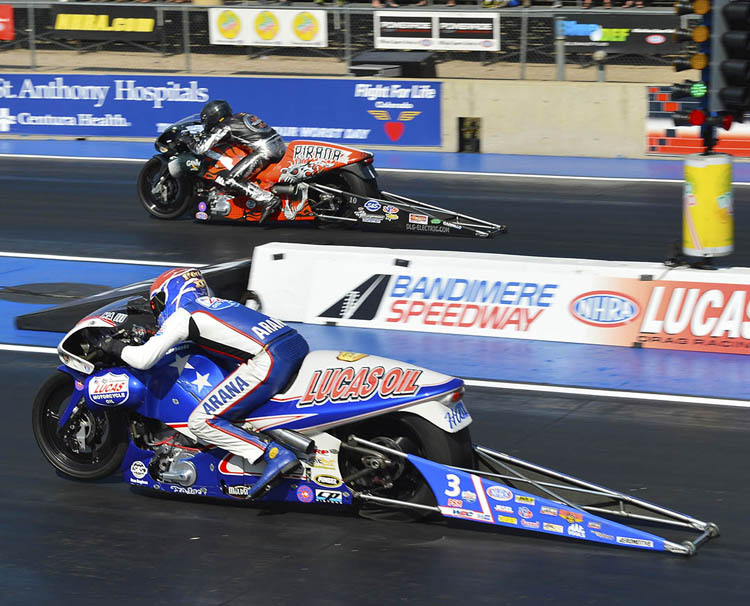 Hector Arana Jr. lost to Shawn Gann in the Pro Stock Motorcycle.
Gann's first win since winning the Mile-High Nationals in 2004.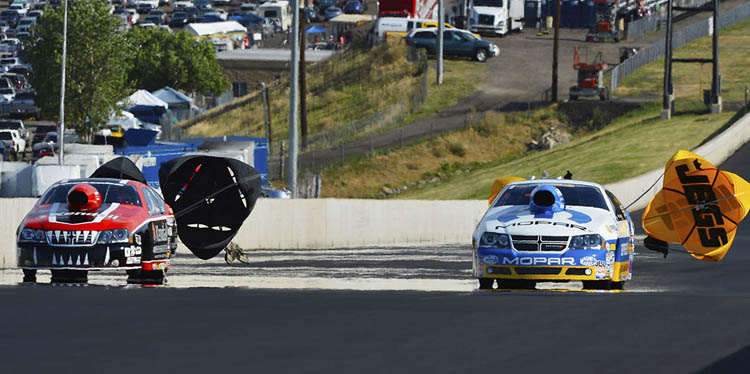 V. Gaines qualified in the No. 2 spot while
Allen Johnson grabbed the pole for the fourth consecutive year at the Mopar Mile-High NHRA Nationals.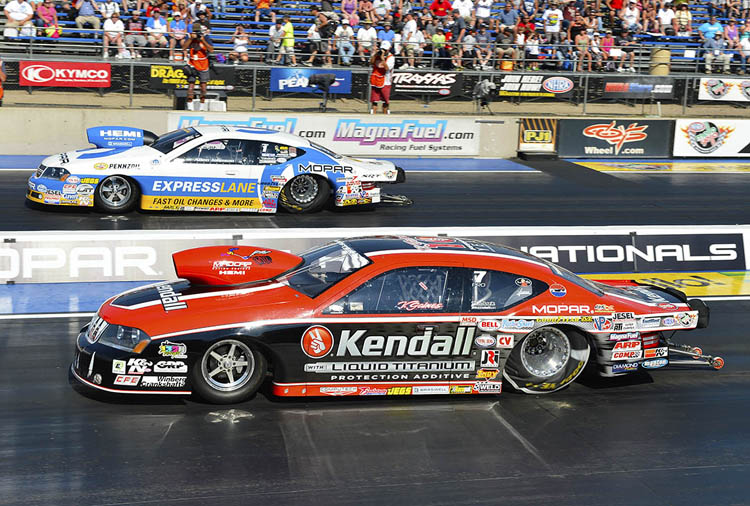 V. Gaines lost to Allen Johnson for the second consecutive year in the Pro Stock final.
The Girls... Alexis DeJoria vs. Courtney Force in round one of eliminations.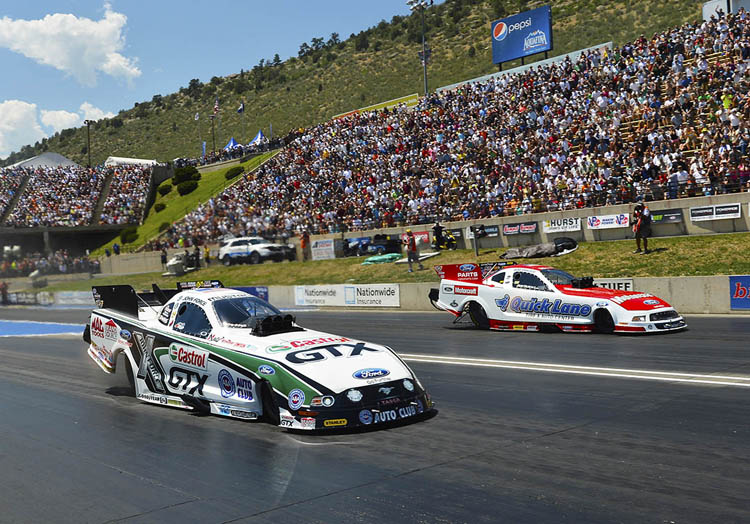 John Force lost to Bob Tasca III in round one.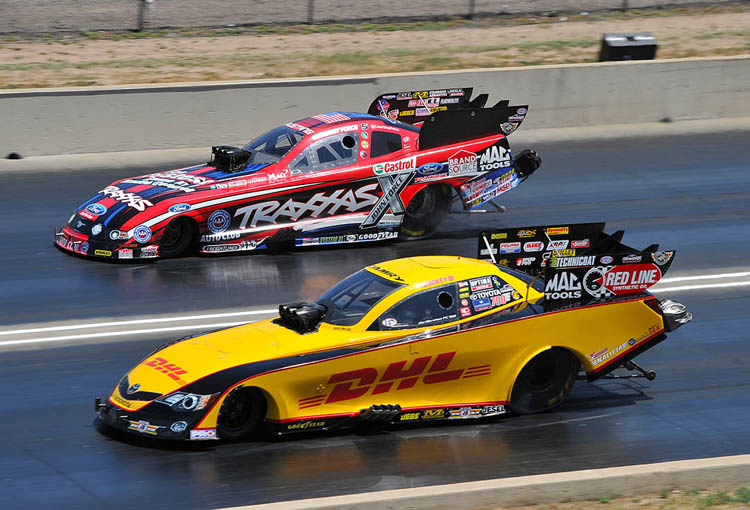 Del Worsham defeated Courtney Force in round two.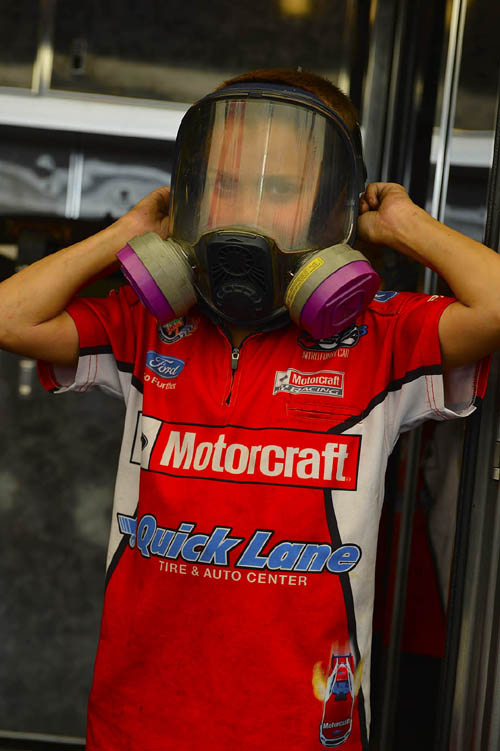 One of Bob Tasca's sons gets ready to warm the car up.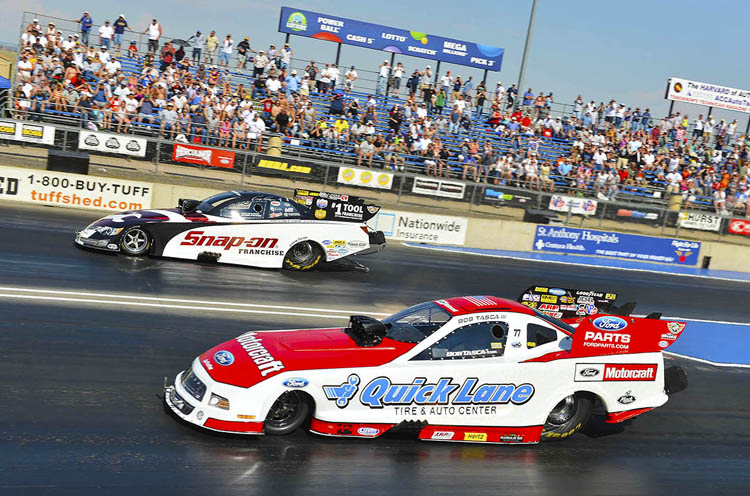 Bob Tasca III lost to Cruz Pedregon in the Funny Car final.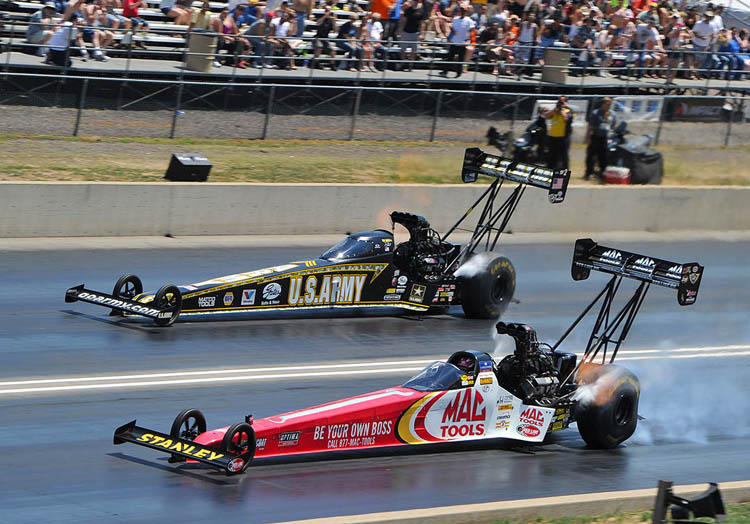 Doug Kalitta, qualified in the number two spot,
and lost to Tony Schumacher in the second round.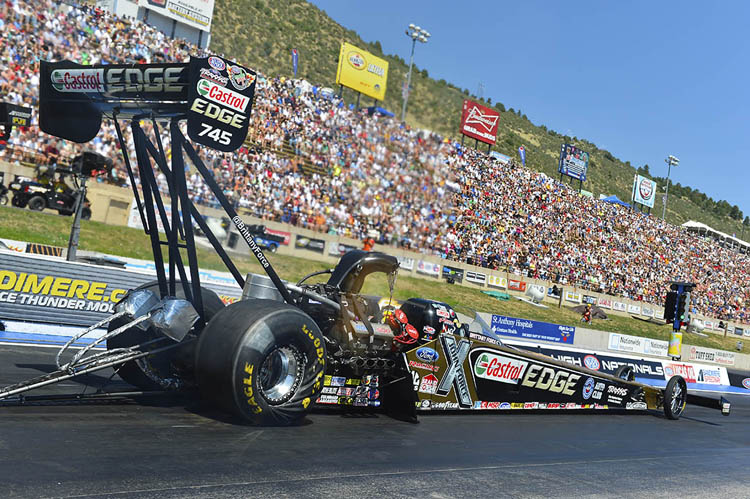 Brittany Force qualified in the number three spot, a career high.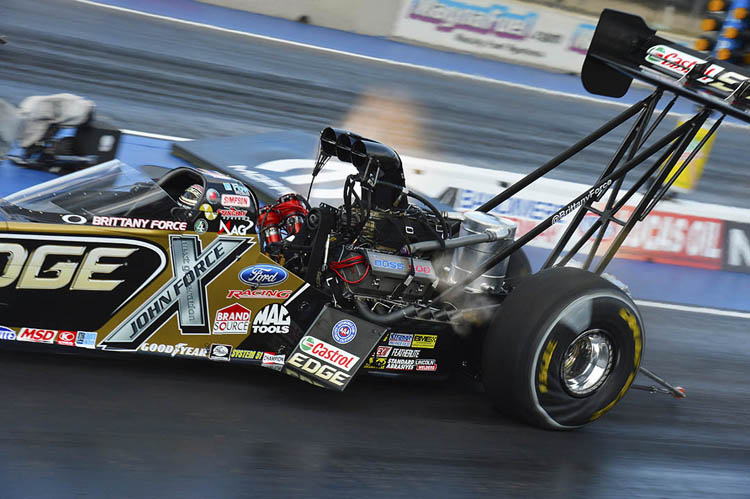 Brittany Force was driving a new car last weekend,
the car was bought from the Torrence team and it doesn't have a canopy.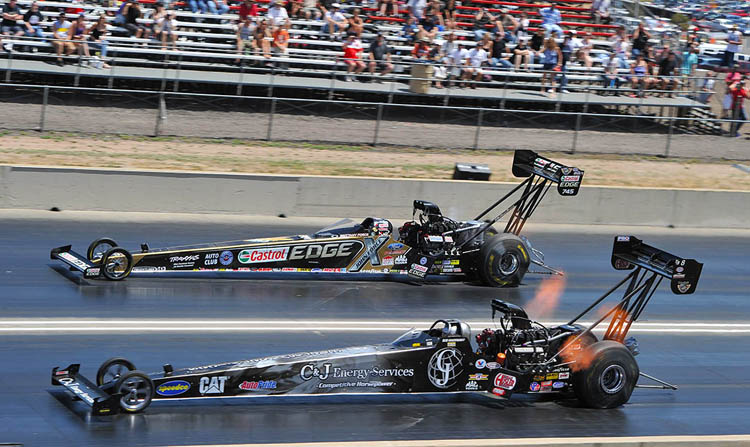 Bob Vandergriff defeated Brittany Force in round two.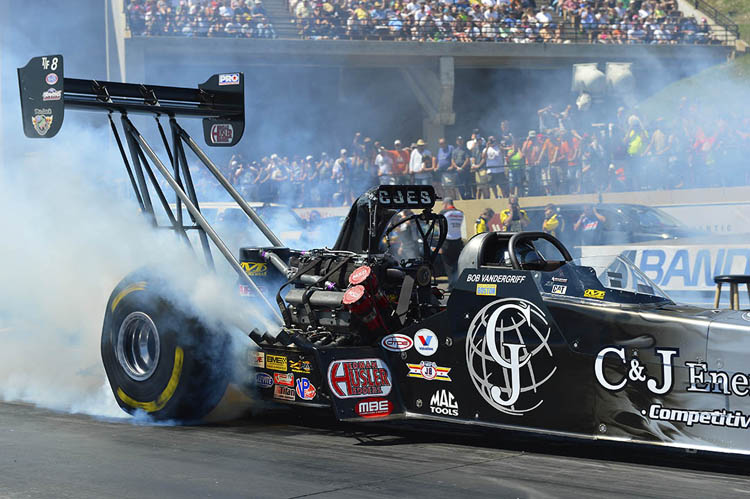 Bob Vandergriff was runner-up after qualifying sixth.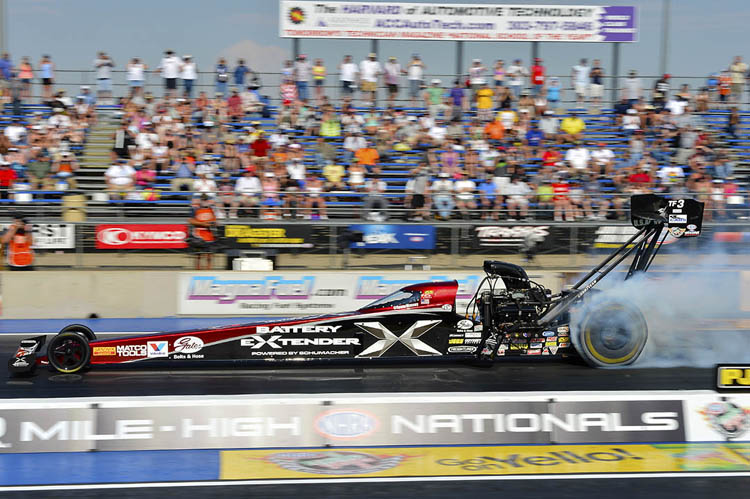 Spencer Massey won Top Fuel for the second time on the Mountain.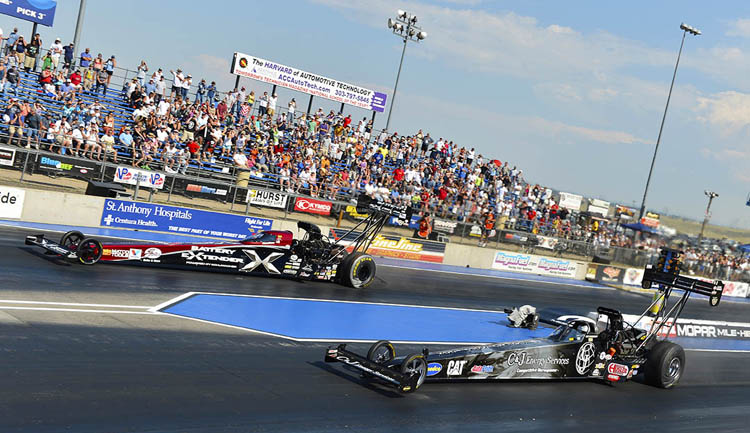 Bob Vandergriff lost to Spencer Massey in the Top Fuel final.