Wed, 10 Apr 2013, 22:33 PM



K&N Spring Fling Vegas Day 1



Courtesy of John DiBartolomeo



LAS VEGAS --
It's finally here.
The inaugural K&N Spring Fling Vegas will open today, Wednesday April10, for parking and tech inspection at The Strip at Las Vegas Speedway. This event will host the best of the best bracket racers competing for a cash purse which awards prizes totally unheard of in the western half of the country. But it's not just the main events which bring notoriety to the race, it's also the various other functions such as the 64-car Ultimate Shootout with the winner and runner-up both receiving brand new race cars from Don Davis Race Cars and RaceTech Chassis.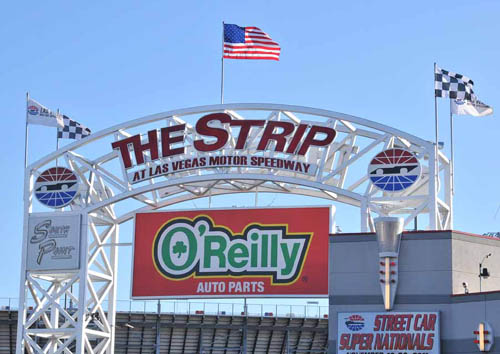 On Saturday, ten lucky drivers will be randomly selected to compete in the $20,000 Challenge. Each of the ten will get one shot at the track with any driver recording a .00X reaction time receiving $100 cash. If any or all of the drivers should record a "trip-zip," .000 reaction time, those will be rewarded with a $1,000 cash prize. Add in over $38,000 in prizes to be awarded to each of the best losing packages during each round of eliminations courtesy of a number of manufacturers, a free Saturday night barbeque along with the usual 'Fling atmosphere which has made the Spring Fling 20s presented by Sparco in Bristol, Tennessee famous, and you've got the makings of a great event.
Promoter Kyle Seipel said, "Peter [Biondo] and I are real excited to get this race under way. We've had a lot of interest in the event these last couple of weeks and if that's any indication, this place will be packed."
For those not lucky enough to attend in person, you can follow all the action online at www.bracketraces.com/live. The event will also be taped in its entirety by Not To Shabby Productions complete with taped interviews and in-car shots for a DVD available later in the year.