Wed, 27 Feb 2013, 17:31 PM



Hoosier Racing Tire Back for Another Tour with the ADRL



Courtesy of Autographix Motorsports Communication



LAKE ST. LOUIS, Mo. --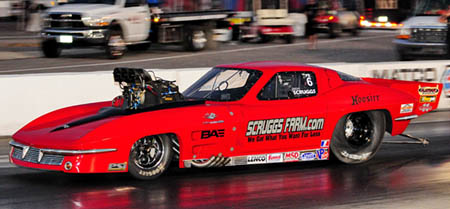 Jason Scruggs
Officials from the American Drag Racing League announced today that Hoosier Racing Tire will post $28,800 in contingency across all nine ADRL classes in 2013.
"The ADRL and Hoosier Racing Tire have built a solid partnership over the past several years," said Hoosier Racing Tire's Steve Hudspeth. "We have a huge customer base in the ADRL and supporting them is a top priority."
"Hoosier Racing Tire has established themselves as the tire of choice for many of our top competitors," said ADRL President Kenny Nowling. "We are excited to have them on board for what is shaping up to be our best season to date."
For additional information about Hoosier Racing Tire visit their official website, www.hoosiertire.com.