Sat, 24 Dec 2005, 11:17 PM



Summit Racing Equipment and Kalitta Motorsports Team Up Again for the 2006 Season



Courtesy of David Fuller


Photo copyright 2005 Auto Imagery, Inc.





TALLMADGE, Ohio --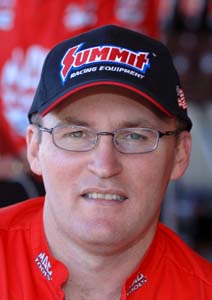 Doug Kalitta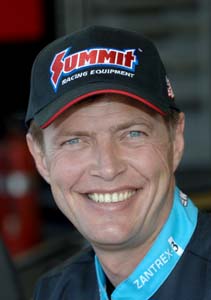 Dave Grubnic
Summit Racing Equipment will continue its associate sponsorship with Top Fuel drivers Doug Kalitta and Dave Grubnic and Funny Car driver Scott Kalitta. After a successful partnership in 2005, the Kalitta Motorsports drivers and Summit Racing have reached a new sponsorship agreement for the 2006 season.
"The Kalitta Motorsports team proved it is one of the premier teams in NHRA drag racing in 2005," Kirk Heinbuch, Summit Racing Equipment Motorsports and Events Manager, said. "We're excited to be associated with them and look forward to another season of championship-caliber drag racing." In his first year flying the Summit Racing banner, Doug Kalitta posted five wins and finished third in the Top Fuel standings in 2005. He owns 24 career victories, has made 47 final round appearances, and finished second in points in 2003 and 2004.
One of the most popular drivers on the POWERade Series circuit, Dave Grubnic had a career-best fourth place finish in the Top Fuel standings in 2005. He notched his first career Top Fuel victory and has 10 final round appearances to his credit.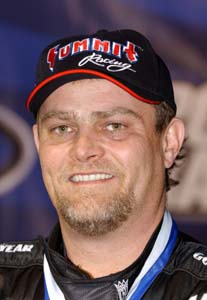 Scott Kalitta
A two-time Top Fuel World Champion (1994 and 1995), Scott Kalitta will make the move to Funny Car racing in 2006. As member of Team Summit 2005, he earned two victories and finished eighth in the Top Fuel points standings. He has 18 victories and 35 final round appearances in his career. In addition to its relationship with Kalitta Motorsports, Summit Racing is the primary sponsor of 2005 NHRA Pro Stock champion Greg Anderson and Jason Line, who finished third in Pro Stock in 2005. The company is also an associate sponsor of Pro Stock drivers Warren Johnson, Kurt Johnson, Larry Morgan, and Mark Pawuk; Top Fuel driver Larry Dixon; and Funny Car drivers Tim Wilkerson and Tommy Johnson Jr.
"Summit Racing is a trusted name for all racers," Doug Kalitta said. "From the Saturday night bracket racer all the way up to Top Fuel, their name is synonymous with reliability and quality. We are very proud to be associated with them."
Summit Racing Equipment is the world's largest direct marketer of automotive performance parts and accessories. Headquartered in Tallmadge, Ohio, the company offers the largest selection of parts, lowest prices, and best customer service in the high performance industry. Summit Racing Equipment has retail locations in Tallmadge, Ohio; Sparks, Nevada; and beginning in February 2006, McDonough, Georgia.