Sun, 19 Jan 2014, 19:14 PM



DJ Cox to Drive for Anderika Racing



Courtesy of John DiBartolomeo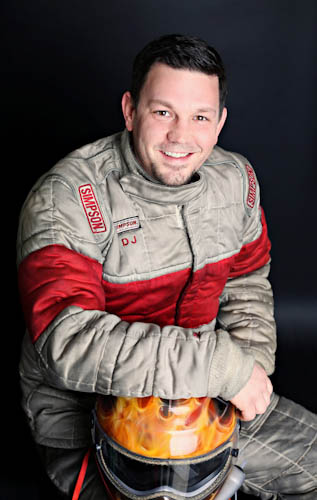 DJ Cox
DJ Cox has been named the driver of the Anderika Racing TA/FC Monte Carlo for 2014.
As they begin their defense of the NHRA Lucas Oil Drag Racing Series Eastern Region championship, Cox will be making the transition from driving a clutch-operated Funny Car to the Lencodrive/Neil Chance converter used by the Anderika team. Cox is a veteran NHRA Division 1 TA/FC driver who will bring his Dixie Construction sponsorship to join the East Coast Auto Electric sponsored team with additional support from Keystone Automation, Lucas Oil and Mahle/Clevite bearings. Cox will be replacing John Anderika who announced at the beginning of the '13 season that he would be retiring at the end of the year. With Anderika behind the wheel, the team went on to appear in five final rounds, winning the final two and the NHRA Eastern Region Championship.
Team owner Chuck Anderika said "When we decided to look for a driver the main criteria was someone who could immediately step in and help us to continue to win. The whole crew felt DJ was the right driver to accomplish this."
The team will begin the year at the opening NHRA Lucas Oil Drag Racing Series Eastern Region race at Virginia Motorsports Park on April 4th.




LODRS: 10 Most Recent Entries [ top ]

Apr 23- LODRS 1-1 - Event Wrap Up
Apr 22- LODRS 1-1 - MXI/Magnaflux Top Dragster presented by Select Performance Final, Round 5 Eliminations
Apr 22- LODRS 1-1 - MXI/Magnaflux Top Sportsman presented by Select Performance Final, Round 5 Eliminations
Apr 22- LODRS 1-1 - Stock Eliminator presented by ATI Final, Round 7 Eliminations
Apr 22- LODRS 1-1 - Super Stock presented by ATI Final, Round 7 Eliminations
Apr 22- LODRS 1-1 - Super Street Final, Round 5 Eliminations
Apr 22- LODRS 1-1 - Competition Eliminator Final, Round 5 Eliminations
Apr 22- LODRS 1-1 - Super Comp Final, Round 6 Eliminations Results of final, round 6 eliminations in Super Comp at the NHRA Lucas Oil
Apr 22- LODRS 1-1 - Super Gas Final, Round 6 Eliminations
Apr 22- LODRS 1-1 - Super Comp Final, Round 6 Eliminations