Mon, 18 Nov 2013, 20:06 PM



Franki Buckman Named Vice President & General Manager of Southwestern International



Courtesy of Aidy Alonzo



JUPITER, Fla. --
Raceway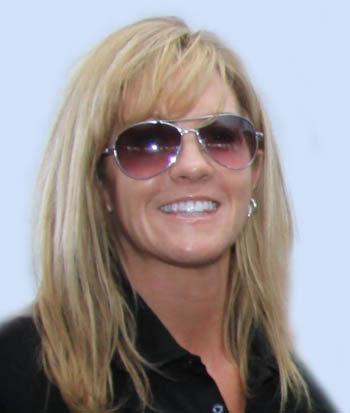 Franki Buckman
IRG Sports + EntertainmentT (IRG), the parent company of multiple motorsports properties, announced today that Franki Buckman, former Vice President & General Manager of Firebird International Raceway, has been appointed Vice President & General Manager of Southwestern International Raceway ™ (SWIR) in Tucson, Arizona.
An Arizona native, born and raised in Scottsdale, Buckman moved to Chandler in the early 1990s. Under the mentorship of Charlie Allen, the owner and operator of Orange County Raceway and Firebird International Raceway, Buckman held key positions in her 18?year tenure at Firebird International Raceway in Chandler, including Director of Marketing and Advertising, Sponsor Relations and Customer Service Manager, Vice President of Sales and Marketing, and Vice President and General Manager.
"I am thrilled to join the team at Southwestern International Raceway and look forward to implementing an exciting 2014 drag racing season," said Buckman.
IRG acquired SWIR in August 2013, and Alan Miller was named Interim General Manager in October 2013. Miller will continue to consult on drag racing events and facilities for SWIR and other IRG properties.
"With Franki at the helm, I am confident that SWIR will move forward in 2014 with enhanced operations and efficiencies while conducting a full complement of drag racing events," noted Jason Rittenberry, CFE, President and Chief Executive Officer of IRG.
As the first stop on the Nitro Jam Drag Racing Series™ (NJDRS) 2014 North American Tour, the Southwestern Nationals will be held at SWIR on March 21?22, 2014. The IHRA recently announced that NJDRS will feature a number of enhancements for the upcoming racing season including the addition of a national points fund, the return of traditional drag racing, a new Fan Zone pit experience and more.




IHRA: 10 Most Recent Entries [ top ]

Apr 24- Racers Receive Prizes at IHRA Summit Sportsman Spectacular Opener
Apr 24- Comeaux, Hughes Make History at IHRA Summit Sportsman Spectacular
Mar 21- 2018 IHRA Summit Sportsman Spectacular Series on April 20-22
Feb 26- Weather-Related Construction Delays Postpone IHRA Xtreme Raceway Park Opener
Feb 16- IHRA Summit Sportsman Spectacular Schedule Announced
Feb 15- New York Track Finds Value for Racers with IHRA Agreement
Feb 15- IHRA Summit Sportsman Spectacular Debut Only One Month Away Now is the Time to Pre-Enter
Feb 15- Summit Texas Location is a Racers' Paradise
Feb 15- Canadian Track Makes Large Commitment to IHRA Drag Racing
Jan 27- Mid-Michigan Destination Joins IHRA Family