Sat, 16 Feb 2013, 14:39 PM



Prolong super Lubricants Announces Associate Sponsorship of Larry Dixon NHRA Top Fuel



Courtesy of McCullough Public Relations



POMONA, Calif. -
Team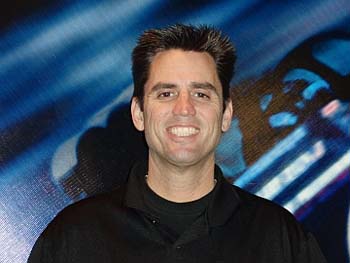 Larry Dixon
Prolong® Super Lubricants announces an associate sponsorship of three-time National Hot Rod Association Top Fuel champion Larry Dixon for the 2013 NHRA Mello Yello Drag Racing Series.
Dixon, who has 62 national event victories and is the second winningest Top Fuel driver in NHRA history, will team with three-time NHRA championship crew chief and team manager Lee Beard and the Rapisarda Autosport International racing team based in Brownsburg, IN.
Dixon captured NHRA Top Fuel titles in 2002, 2003 and 2010 and finished in the Top Ten in points for 17 consecutive years in NHRA Top Fuel competition. Beard is a three-time NHRA world champion crew chief and team manager with titles in 1989, 1992 and 2009.
"At Rapisarda Autosport International, we're all about performance, both on the track and on behalf of our sponsors," says Dixon. "Prolong has a long history with drag racers and their wide variety of products can be used by any type of racing team. We're excited to have them as a sponsor for the 2013 season."
Prolong recently introduced its new 50W and 70W Prolong Nitro Racing Oils, that are designed to deliver extra protection and performance in alcohol- or nitromethane-fueled race engines. The company's line of engine treatments and lubricants are ideal for high-horsepower race engines that must perform each and every time the light drops.
"Our recently launched Nitro Racing Oil is uniquely formulated to meet the demands of high-displacement, high-RPM engines, particularly for blended race fuels, used in today's domestic and foreign race series," said Jon Apogee, General Manager: Marketing, Domestic Sales and Motorsports, Prolong Super Lubricants. "We are very pleased to announce this association with Larry Dixon and his NHRA championship caliber Top Fuel team representing the Prolong brand in the NHRA Mello Yello Drag Racing Series."
The Nitro Racing Oil features a blend of premium synthetic base oils and additives, and is formulated with Prolong's advanced Anti-Friction Metal Treatment(tm) (AFMT) technology to protect against high temperature oxidation, wear and viscosity breakdown during severe use. It boasts effective detergent dispersants and corrosion inhibitors to keep engine parts clean and free of sludge, varnish and rust.
In addition to the Nitro Racing Oil, Rapisarda Autosport International utilizes Prolong Engine Treatment, Oil Stabilizer, Waterless Wash & Shine, SPL100® Super Penetrating Lubricant and EP-2 Multi-Purpose Grease. For a complete race schedule, visit www.larry-dixon.com or follow Larry Dixon Racing on Facebook and Twitter (www.twitter.com/DixonTopFuel).
To learn more about Prolong, visit www.Prolong.com. Find Prolong on Facebook (www.facebook.com/GoProlong) and follow on Twitter (www.twitter.com/GoProlong) for additional specials, product and race information.




NHRA: 10 Most Recent Entries [ top ]

Jan 18- Sonoma Raceway Launches Victory Lane Club for Race Fans
Jan 18- John's March at Sonoma Raceway Raises More than $23,000
Jan 17- Two New Drivers Join Bob Vandergriff Racing in 2019
Jan 16- Audrey Worm to Drive Leverich Family Top Fuel Dragster in 2019
Jan 15- Houston Raceway Park 'Making the Switch' to Pennzoil
Jan 15- Brainerd International Raceway 2019 Season will be 'Business as Usual' Despite Losing One of its Owners
Jan 10- POMONA 1 - Fact Sheet
Jan 10- POMONA 1 - Event Preview
Jan 09- Magic Dry Organic Absorbent Assumes Title Sponsorship of NHRA National Event in Phoenix
Jan 09- NHRA Announces "Unfinished Business" Competition Featuring Drag Racing Legends