Wed, 15 Dec 2010, 09:54 AM



Drag Racing Legend Shirley Muldowney Named Grand Marshal of 2011 March Meet



Courtesy of Rob Gibson



Three-time NHRA Top Fuel World Champion, Who Won the March Meet in 1981, is Excited"



BAKERSFIELD, Calif. --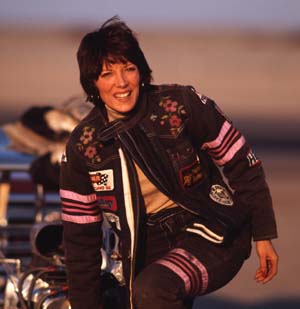 Shirley Muldowney
Shirley Muldowney, the iconic, three-time NHRA Top Fuel world champion drag racer, who made a career out of "beating the boys at their own game," has been named the Grand Marshal for 2011 March Meet, Mar. 18-20 at Auto Club Famoso Raceway.
Muldowney, who made the March Meet Top Fuel finals three consecutive times - 1981-'83 - won the legendary race in 1981. She's "thrilled" to return to Famoso and the March Meet. "Some of my greatest racing experiences took place at Famoso," she said. "Winning the March Meet was one of the highlights of my career. I'm honored and excited to be named Grand Marshall and can't wait to get back to Bakersfield and see all my friends and fans."
"Shirley Muldowney is true drag racing royalty," said Blake Bowser, vice president and general manager of the Kern County Racing Association, operators of Auto Club Famoso and producers of the March Meet, now in its 53rd year. "She's an original and is one of the greatest drag racers of all time. This is a rare treat for fans to come see her at the March Meet, presiding as Grand Marshal."
Muldowney, whose life was chronicled in the 1983 film "Heart Like a Wheel," won 18 NHRA national events and was named fifth in the NHRA's list of the top 50 drivers of all time. She is best known for shattering the gender barrier by competing - and winning - against the top male drag racers of the time. Muldowney not only raced equally against men for 40-plus years, but she often, as one of the NHRA's Top 50 panelist said, "Kicked their collective asses all over the track."
"I've heard her accomplishments compared with other female athletes like Billie Jean King and Venus Williams, but they never competed and excelled against men," Bowser said. "Shirley did, and won. She raced against the likes of 'Big Daddy' Don Garlits and made a career out of beating the boys. She's a champion racer, pure and simple."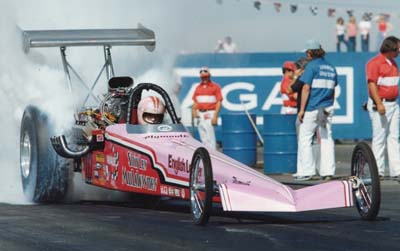 Shirley Muldowney
For more on Muldowney's career, go to
https://www.muldowney.com/
and/or
http://www.nhra.net/50th/top50/S_Muldowney05.html
.
Now celebrating 53 years of racing, the March Meet is a three-day speedfest that enthusiasts call 'the jewel of Nostalgia Racing.' It attracts drag racers and spectators from around the world and also includes a hot rod car show, swap meet and a vendors' midway. The 2011 March Meet will be held Mar. 18-20 at historic Auto Club Famoso Raceway
Drag racing legend Shirley Muldowney is this year's Grand Marshal.
The 2011 March Meet is also the second race of the Hot Rod Heritage Series, the NHRA's 11-race nostalgia racing series.
Fans can purchase a Super 3-Day Pass for $75 online now at www.autoclubfamosoraceway.com and pick them up at the track the week of the event. There are no service charges for tickets purchased online.
Individual day tickets for the event will go on sale Mar. 14, but will be available only at the track. Ticket prices are $25 for Fri., Mar. 18; $30 for Sat., Mar. 19; and $30 for Sun., Mar. 20.
Auto Club members also receive a $ 2 discount off daily admission tickets by showing their cards when they purchase tickets at the track. Daily tickets for children ages 7 to 12 are $10 and kids 6 and under are free when accompanied by an adult with paid admission.
The Kern County Racing Association operates Auto Club Famoso Raceway (just north of Bakersfield, Calif.) and promotes a full schedule of races year round, including the world famous March Meet, which is recognized as the Mecca of nostalgia drag racing. For more details, visit www.autoclubfamosoraceway.com.




Drag News: 10 Most Recent Entries [ top ]

Apr 22- K&N Spring Fling Million Final Day Results
Apr 21- K&N Spring Fling Million Friday Results
Apr 20- K&N Spring Fling Million– Thursday Results
Apr 19- K&N Spring Fling Million- Wednesday Results
Apr 18- Buckeye S/SS @ National Trail April 28th
Apr 18- Don "the Snake" Prudhomme Returns To Baja Competition After 50 Years
Apr 18- K&N Spring Fling Million Tuesday Results
Apr 17- K&N Spring Fling Million Pre-Race
Apr 12- Summit Racing Equipment is Newest Sponsor of Midwest Junior Super Series
Apr 12- Summit Racing Named Official MWPMS Sponsor and Event Title Rights Holder