Wed, 10 Dec 2003, 03:19 PM



Romine Isn't Retiring Yet



by Jeff Burk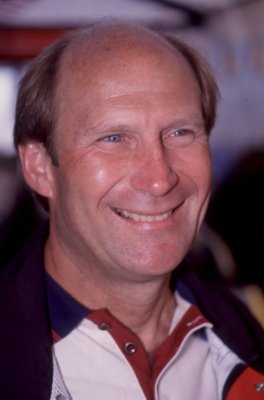 Paul Romine
Paul Romine's seven-year sponsorship with CARQUEST Auto Parts has come to an end effective Dec. 1, 2003. That was the deadline the Raleigh, NC company had given him to put together a racing program for the 2004 season.
As a team owner and driver Romine had the support of the company for the past seven years, during which time he dominated the IHRA Top Fuel class by winning three World Championships. In recent years Romine took the CARQUEST sponsorship to a series of teams including one owned by Doug Herbert and, most recently, the Carrier Boyz team owned by the sons of IHRA founder Larry Carrier and tuned by Jimmy Walsh.
Romine's problem was that the CARQUEST sponsorship simply wasn't enough for a major sponsorship of a competitive Top Fuel team. For the 2004 season Romine offered it, with the blessing of CARQUEST, as a major associate to quality teams that needed both sponsorship and a driver.
"I talked seriously to a couple of teams, but the CARQUEST deal either wasn't enough money or CARQUEST conflicted with other sponsorships the teams already had," Romine explained. "I just wish I could have put something together to keep them involved with the Carrier brothers' team. We were a contender at the end of the 2003 season and I think we could have been a threat in 2004."
The Indianapolis-based driver isn't ready for retirement yet, however. His driving skills certainly haven't faded. He finished at or near the top of the list for average reaction times this year -- just as he has for the past several seasons.
"I've still got a few deals in the works," Romine said. "I'm not ready just yet to sell my firesuit and take up sport fishing full time. I still want to get one of those 'Wallys' before I do that. I still love nitro and drag racing."




NHRA: 10 Most Recent Entries [ top ]

Apr 21- HOUSTON - Sunday Schedule
Apr 21- HOUSTON - Saturday Video
Apr 21- HOUSTON - Saturday Wrap Up
Apr 21- HOUSTON - Super Stock Class Eliminations Finals
Apr 21- HOUSTON - Funny Car Qualifying, Session #4 Bonus Points
Apr 21- HOUSTON - Total Qualifying Bonus Points
Apr 21- HOUSTON - Funny Car Eliminations Ladder
Apr 21- HOUSTON - Funny Car Final Qualifying, Session #4 Order
Apr 21- HOUSTON - Top Fuel Qualifying, Session #4 Bonus Points
Apr 21- HOUSTON - Pro Stock Qualifying, Session #4 Bonus Points