Thu, 18 Oct 2001, 09:49 PM



Sportsman Cars Will ALWAYS Run At The National Events.



By Bob Frey



If I had a dollar for every time that a sportsman racer told me that he heard that NHRA was eliminating the sportsman cars from the national events, I could retire a rich man. Over the course of the past year, this rumor, this nasty rumor, has reared its ugly head more often than usual, so Iím here to tell you that it will
NEVER
happen. Ever!!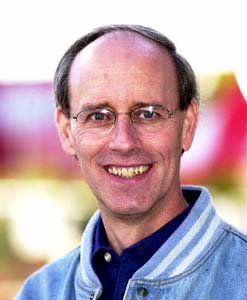 Bob Frey
Before I go into the reasons why I say that, I would like someone to tell me where this story began. If you read the rumors on the internet, which is a whole different story, you would think that NHRA is just days away from issuing a press release to the fact that sportsman cars will no longer race at the national events. If you read some of the stories on some sites, you probably believe that NHRA will not issue that release, theyíll just wait until the sportsman racers show up at a race only to be told that they arenít racing anymore. Now, normally, I would simply ignore a lot of these rumors, but when Iím asked about it by some rather prominent racers, I feel a need to respond, not necessarily for my benefit, but for the racers. So, Iíll say again, whatever youíve heard, and where ever youíve heard it, the rumors are not true.
I consider myself very fortunate to be able to talk with both the sportsman racers and the NHRA officials. As such, I hear a lot of the rumors and I get to go straight to the folks in Glendora and ask them to sort out the fact from the fiction. When I asked about these rumors I was told that the topic has never come up, never been discussed and will never happen. Graham Light, NHRAís vice-president of racing operations was as surprised as I was when I told him about the proliferation of the rumors. "Bob, I can tell you without a doubt, the idea of eliminating sportsman racing has never come up in our discussions. A lot of things do get talked about, but NHRA has never considered dropping sportsman cars from our national events, and never will." Now thatís a pretty strong statement, donít you think? And Iíve got a good idea, why donít we pass that along instead of all of the speculation?
While NHRA has not, yet, released their 2002 schedule for the sportsman racers, I can tell you that, not only are the sportsman racers part of the schedule, theyíve actually added a few things for the new year. There will be as many national events featuring "class" races for the Stock and Super Stock cars in 2002 as the were this year, and there will be more opportunities for the Super Street racers to compete. In 2002, the Super Street guys will race at twelve national events as opposed to the seven that they have run in the past. And, while that is not a huge change, it is more, as opposed to less, next year, and thatís a good thing for the sportsman racers. I do realize that NHRA did reduce the number of events for the Federal Mogul Dragsters and Funny Cars next year, but that was actually done in an effort to make the category more "cost effective" for the racers. It was not done as a punitive measure, despite what you may have read or heard. And, while it does impact certain racers, I firmly believe that it is for the long-term benefit of the class.
At Indianapolis this year, I had the opportunity to talk with NHRA President, Tom Compton about a wide variety of things, and I asked him, point blank, about the sportsman rumors. After a long discussion, Tom basically told me the same thing that Graham Light had, and that is, it wonít happen. I donít know how much more emphatic anyone can be. As a follower and a big supporter of the sportsman classes, I was very excited to hear Tom speak in such glowing terms about the sportsman racers and how much they are a valued part of the NHRA community. Graham Light, who is heavily involved in a lot of the major decisions that affect the racers, has repeatedly reiterated his support for the sportsman guys. For me, thatís good enough. I hope it is for you, too.
Before I close, I know that there will still be some skeptics out there, and neither NHRA nor I can say or do anything that will change their minds. There will also be those that say that I am just a "shill" for the NHRA point of view, and to those folks I say, read my March column and see if that sounds like a shill. I simply try to tell it like it is, and I try to provide some information that I hope will put your minds at ease, information that comes from the highest levels of the NHRA. If that doesnít put some of the rumors to rest, then thereís nothing more that I can do.
As the 2001 Federal Mogul drag racing pointís chase comes down to the final few races, I must say that it has been a very interesting, entertaining, exciting season. The performances by the Federal Mogul Dragsters has been spectacular, while Frank Manzoís season has been the kind of thing that legends are made of. At this writing, all of the sportsman titles, other than the dragsters and funny cars, are still up for grabs and probably wonít be determined until the final race at Pomona. Even if you just follow the pro classes, youíve got to be impressed with what the sportsman drivers have done this year. Thatís why they will be a part of the 2002 season, and every other NHRA season for years to come. Now, if I could just put to rest that rumor about my í78 Aspen!




NHRA: 10 Most Recent Entries [ top ]

Apr 22- HOUSTON - Top Fuel Final, Round 4 Eliminations
Apr 22- HOUSTON - Funny Car Final, Round 4 Eliminations
Apr 22- HOUSTON - Pro Stock Final, Round 4 Eliminations
Apr 22- HOUSTON - Pro Modified Final, Round 4 Eliminations
Apr 22- HOUSTON - Top Fuel Harley Final, Round 3 Eliminations
Apr 22- HOUSTON - Super Gas Final, Round 6 Eliminations
Apr 22- HOUSTON - Super Comp Final, Round 6 Eliminations
Apr 22- HOUSTON - Super Stock Final, Round 6 Eliminations
Apr 22- HOUSTON - Stock Eliminator Final, Round 6 Eliminations
Apr 22- HOUSTON - Pro Modified Round 3 Eliminations