Sun, 3 Oct 1999, 12:41 PM



Gary Scelzi's Team Winston Top Fueler



By Rick Green



Before and After



TOPEKA, Kan. --
The major story of the weekend has to be the crash of Winston Champion Gary Scelzi. After a major engine explosion Friday, the team opted to bring out their backup car yesterday, and when Scelzi crashed that chassis in Round 3 qualifying it looked like the team was out for the weekend. But they refused to throw in the towel, electing to try and repair their badly damaged chassis.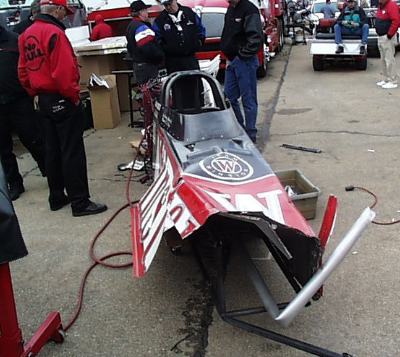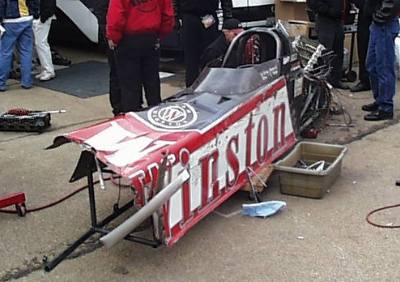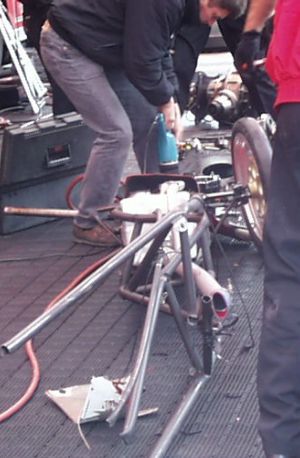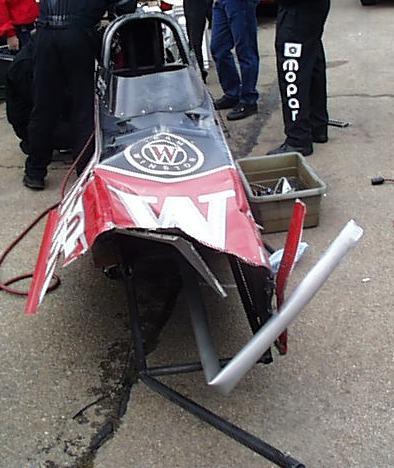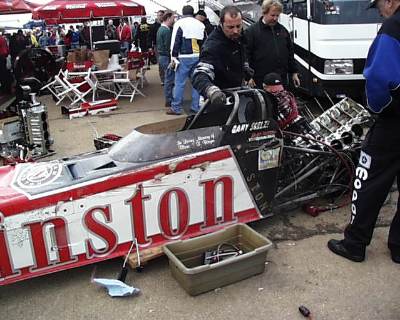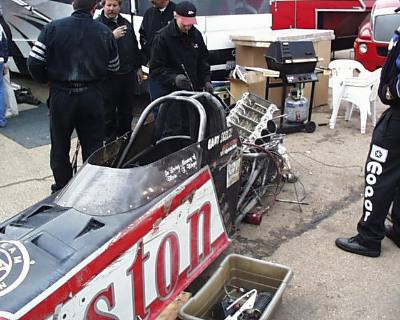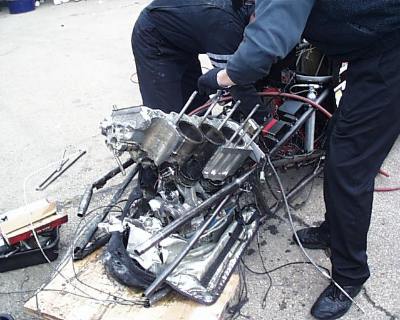 Fortunately, chassis builder Brad Hadman was here, and he led a bevy of volunteers over to the nearby Neil & Parks chassis shop, where they stripped away everything except the bare tubing from the footbox to the rear of the roll cage, which was undamaged in the crash. Hadman took the front end off the car they discarded Friday, a rear chassis section borrowed from John Mitchell's Montana Express team, and went to work rebuilding the battered dragster. Meanwhile, Alan Johnson and part of the Team Winston crew stayed at the track, preparing a powerplant and associated parts for the car.
Hadman and crew left the track at just before 4pm yesterday afternoon, completed their work last night by 11pm, and by 12:30am the car was back here at the track and a brand new engine was being installed. This morning, the car has a wing borrowed from Jim Head's Checker-Schuck's-Kragen dragster, and the crew is busy with their usual last minute pre-race preparations, having now done what many considered impossible just eighteen hours before.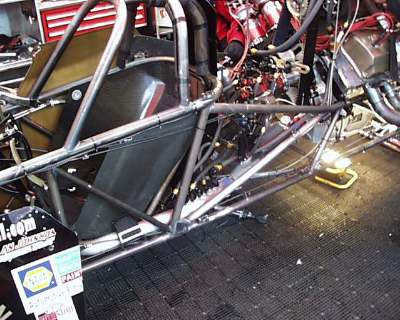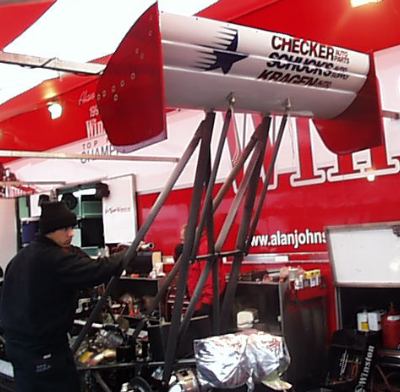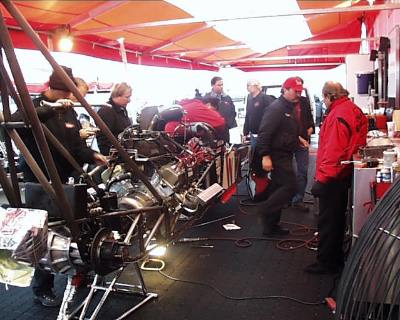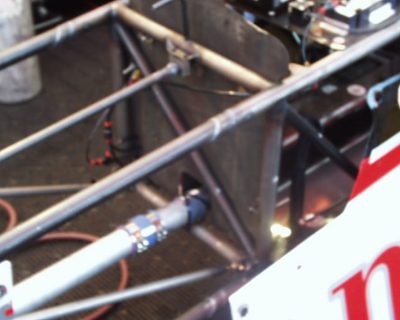 NHRA: 10 Most Recent Entries
[ top ]
Apr 24
-
CHARLOTTE 1 - Fact Sheet
Apr 24
-
Kalitta Motorsports Welcomes NASCAR Stars to the SealMaster Track Walk in Charlotte
Apr 24
-
zMAX Dragway Celebrates 10th Anniversary
Apr 24
-
CHARLOTTE 1 - NGK Spark Plugs NHRA Four-Wide Nationals Brings 40,000 Horsepower Thrill Show to zMAX Dragway
Apr 23
-
HOUSTON - Lucas Oil Drag Racing Series Wrap Up The NHRA Lucas Oil Drag Racing Series Wrap Up
Apr 23
-
CHARLOTTE 1 - J.R. Todd Aiming for Two Four-Wide Racing Wins in 2018
Apr 23
-
Mid America Dragway Joins NHRA Member Track Network
Apr 23
-
HOUSTON - Special Awards
Apr 23
-
HOUSTON - Sunday Video
Apr 22
-
HOUSTON - Sunday Pro Mod Wrap Up