Tue, 29 Sep 2020, 19:25 PM



Cody Savage Named Southeast Division Director



Courtesy of NHRA Communications



GLENDORA, Calif. -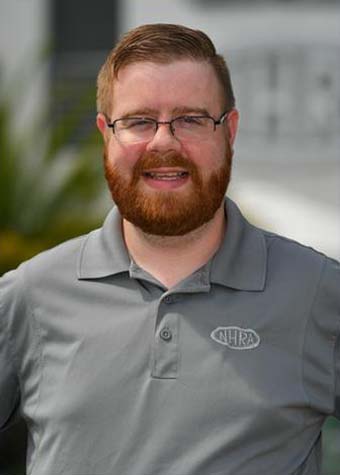 Cody Savage
Former Division 2 Services Coordinator Cody Savage has been named the NHRA's Southeast Division Director (Division 2), serving NHRA member tracks in Florida, Georgia, North Carolina, South Carolina, Tennessee, Alabama and Puerto Rico.
A native of Loganville, Ga., Savage graduated from Georgia Southern University with a Bachelor of Science (B.S.) degree in Sport Management. He got his start in motorsports in 2009 as an event worker at Atlanta Dragway. Savage assumed the role of Division Services Coordinator in 2014 and relocated to his current home in Gainesville, Fla. In that capacity, he was responsible for client service and account management, event planning and staffing, processing licenses and memberships, and on-site event management for the more than 25 events held annually within the Southeast Division.
"I am more than excited to have the opportunity to become the NHRA Southeast Division Director," said Savage. "It's been my goal since day one to have a position within the company where I can work closely with the racers, track operators and sponsors. The Southeast Division has shown steady growth over the past few years. We currently have a strong network of 22 member tracks and it's my intention to grow that number and to continue to provide great opportunities for our racers."
"We are thrilled to have Cody join our division director team," said Josh Peterson, NHRA Vice President of Racing Administration. "His commitment to Division 2 has been very evident and we have full faith in his ability to lead the Southeast Division."
Savage joins a team of division directors who represent all seven divisions of the NHRA.




NHRA: 10 Most Recent Entries [ top ]

Oct 26- HOUSTON - Sunday Wrap Up
Oct 26- HOUSTON - Pro Mod Wrap Up
Oct 26- HOUSTON - Sunday Video
Oct 25- LAS VEGAS SN - Wind and Sand
Oct 25- LAS VEGAS SN - Stock Eliminator Round 3 Eliminations
Oct 25- LAS VEGAS SN - Super Comp Round 3 Eliminations
Oct 25- LAS VEGAS SN - Super Street Round 3 Eliminations
Oct 25- LAS VEGAS SN - Top Dragster presented by Vortech Superchargers Round 3 Eliminations
Oct 25- LAS VEGAS SN - Competition Eliminator Round 2 Eliminations
Oct 25- LAS VEGAS SN - Super Stock Round 2 Eliminations