Tue, 07 Jul 2020, 15:14 PM



Announcement- World Wide Technology Raceway and Total Venue Concepts



Courtesy of John Bisci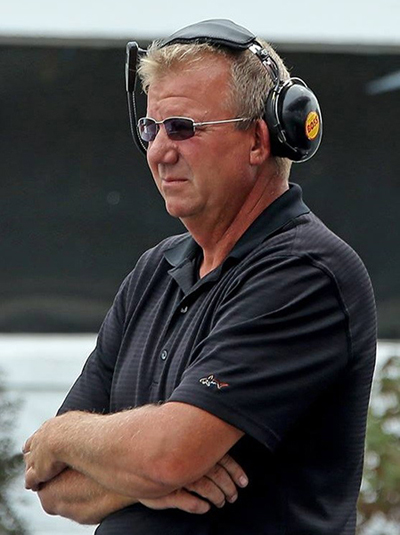 Kurt Johnson
Total Venue Concepts and World Wide Technology Raceway have reached an agreement where the drag strip, located five minutes from downtown St. Louis, will become the official test track for TVC-coordinated professional testing events. Total Venue Concepts, the leading producer of drag strip service equipment and track preparation, will coordinate all drag strip testing at World Wide Technology Raceway during the 2020 and 2021 seasons.
"We've been looking for a home base where we quickly can put together testing opportunities for teams, product manufacturers and other clients," said TVC owner Kurt Johnson. "We will be working closely with WWTR's staff and their schedule of events to quickly secure the best testing dates. The track is within five miles of six major interstates and is staffed to meet testing needs for fire, safety and operations crews. In addition, it is conveniently located near chassis builders and teams so that a test can quickly be organized based on an urgent need or ideal weather forecast."
As part of the agreement, TVC will have a home base to test new equipment for both drag racing and oval applications. In addition, TVC will continue to provide support for drag racing, NASCAR and INDYCAR events that are held at WWTR each year.
"We've had a longstanding relationship with Kurt Johnson and TVC, so this agreement was easy to put together," said Chris Blair, World Wide Technology Raceway's Executive Vice President and General Manager. "We are the closest major drag racing venue to the TVC shops, and providing a consistent home base for Kurt's organization simplifies the process for teams wishing to test at a national event venue."
For drag racing testing information, please contact Kurt Johnson via email: kjohnson@TotalVenueConcepts.com.




Drag News: 10 Most Recent Entries [ top ]

Aug 04- Pat Musi Racing Engines Celebrates 50th Anniversary in 2020
Aug 04- Johnny Pluchino Adds Second PDRA Extreme Pro Stock Victory, Looks Ahead to NHRA Indy
Aug 04- Chevy Series- Nitto Tire NMRA/NMCA Super Bowl of Street-Legal Drag Racing Presented by HPJ Performance Race Wrap Up
Aug 04- NMCA- 15th Annual Nitto Tire NMRA/NMCA Super Bowl of Street-Legal Drag Racing presented by by HPJ Performance Wrap Up
Aug 04- NMRA- Nitto Tire NMRA/NMCA Super Bowl of Street-Legal Drag Racing presented by HPJ Performance Race Wrap Up
Aug 03- PDRA Announces Schedule Adjustments, Rule Changes
Jul 29- Revised Fling Event Schedule for 2020
Jul 29- Holley National Hot Rod Reunion 2020 Cancelled
Jul 28- SACRAMENTO - A FUEL Final, Round 2 Eliminations
Jul 28- SACRAMENTO - 7.0 PRO Final, Round 3 Eliminations