Mon, 09 Mar 2020, 20:55 PM



Hart, Gordon, Affronti, Bertozzi, Wilkes, Bator, Slack, Harris, Underwood, Landry, Earwood, Carden and Summers Win



Courtesy of



At the Fifth annual Baby Gators




GAINESVILLE, Fla. -- Josh Hart, Doug Gordon, Frank Affronti, Anthony Bertozzi, Randy Wilkes, Jason Bator, Greg Slack, Les Harris, Scott Underwood, Wayne Landry, Jackson Earwood, Alayna Carden and Jackson Summers capture Wallys at the Fifth annual Baby Gators.
Top Alcohol Dragster: Josh Hart, 5.295, 274.61 defeated Jackie Fricke, 9.338, 83.88.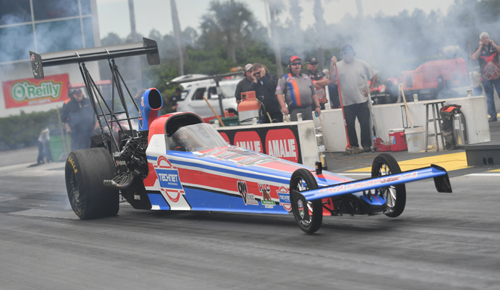 Josh Hart
Josh Hart and crew celebrate his 11th win.
Top Alcohol Funny Car: Doug Gordon, Chevy Camaro, 5.523, 268.92 defeated Sean Bellemeur, Camaro, 5.651, 267.06.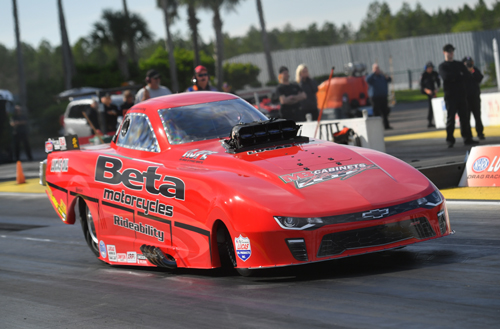 Doug Gordon
Doug Gordon and crew celebrate his 26th win.
Competition Eliminator: Frank Affronti, GXP, 7.682, 172.89 defeated Ed Federkeil, Dodge, 7.623, 189.71.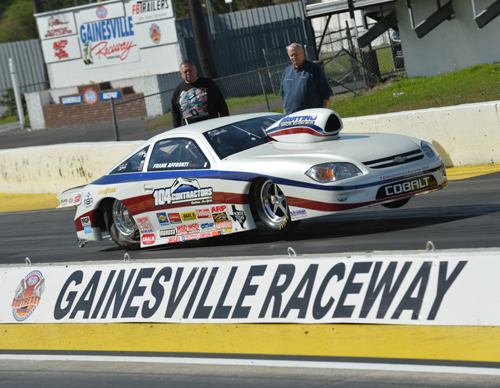 Frank Affronti
Frank Affronti and crew celebrate his first win.
Super Stock: Anthony Bertozzi, Grand Am, 8.918, 144.46 defeated Merrill Schrimscher, Chevy Nova, 9.899, 130.27.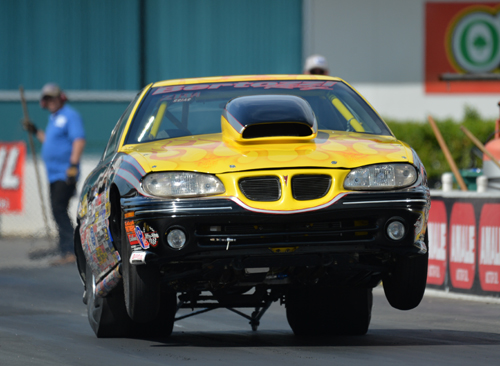 Anthony Bertozzi
Anthony Bertozzi celebrates his 22nd win.
Stock Eliminator: Randy Wilkes, Firebird, 9.950, 133.24 defeated Jerry Bennett, Duster, 10.631, 119.87.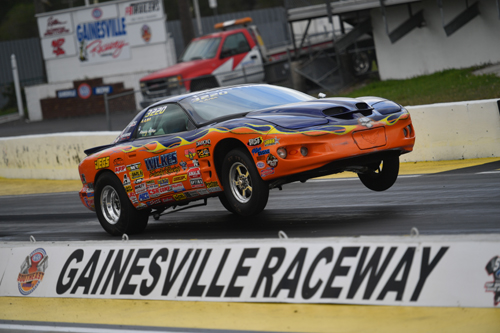 Randy Wilkes
Randy Wilkes and crew celebrate his eighth win.
Super Comp: Jason Bator, Undercover, 8.918, 183.00 defeated Troy Williams, Dragster, Foul - Red Light.
Jason Bator
Jason Bator celebrates his first win.
Super Gas: Greg Slack, Maverick, 9.937, 146.38 defeated Jason Kenny, Corvette, 9.936, 154.02.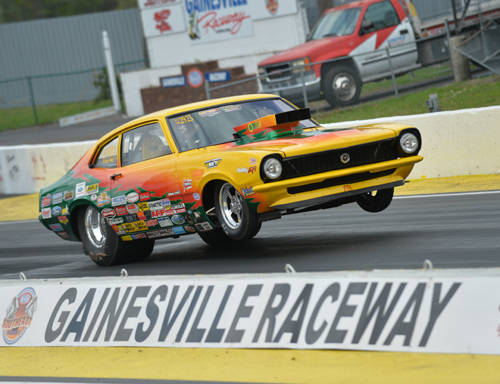 Greg Slack
Greg Slack and crew celebrate second win.
Super Street: Les Harris, 10.913, 129.40 defeated Mike Griggs, Camaro, 10.918, 137.46.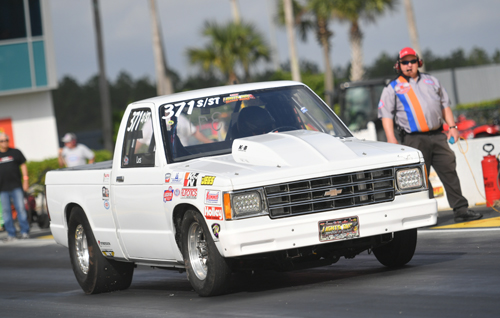 Les Harris
Les Harris and crew celebrate first win.
Top Sportsman: Scott Underwood, Camaro, 7.310, 187.57 defeated Dylan Stott, Mustang, 8.058, 128.92.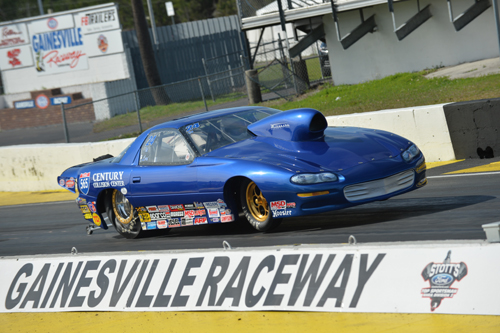 Scott Underwood
Scott Underwood and crew celebrate his fourth win.
Top Dragster: Wayne Landry, American, 6.211, 220.98 defeated Ross Laris, Racecraft, 6.216, 218.37.
Wayne Landry
Wayne Landry and crew celebrate his first win.
Advanced Junior Dragster: Jackson Earwood, BOS, 7.964, 77.16 defeated Tyler Vinacco, Halfscale, 8.075, 79.00.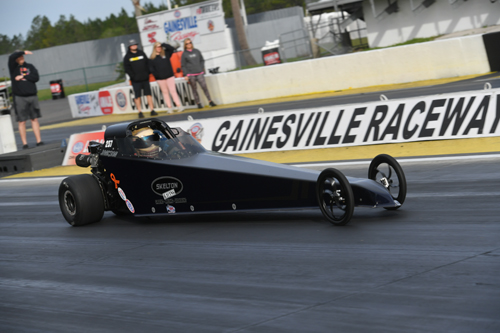 Jackson Earwood
Jackson Earwood and crew celebrate win.
Intermediate Junior Dragster: Alayna Carden, 8.901, 72.71 defeated Matthew Peterson, Mike BOS, 9.137, 69.38.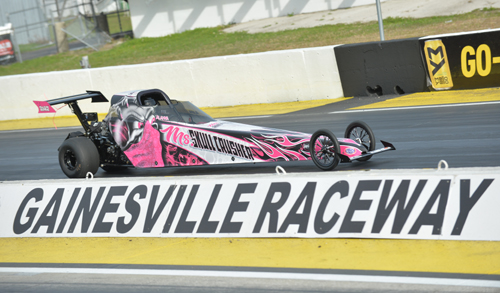 Alayna Carden
Alayna Carden and crew celebrate win.
Novice Junior Dragster: Jackson Summers, American, 12.116, 52.68 defeated Maeson Summers, Halfscale, 13.929, 35.79.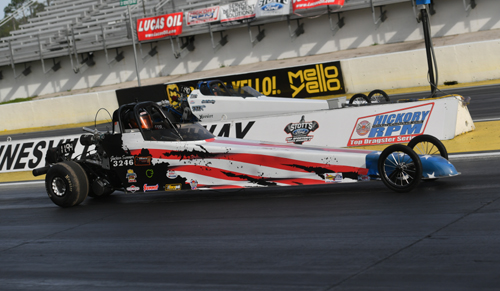 Jackson Summers
Jackson Summers and crew celebrate win.
Photos in this story and all photos from this event plus all Division Two races can be purchased at www.division2photos.com/.




LODRS: 10 Most Recent Entries [ top ]

Sep 28- LODRS 1-4 - Competition Eliminator Final, Round 4 Eliminations
Sep 28- LODRS 1-4 - Super Stock Final, Round 7 Eliminations
Sep 28- LODRS 1-4 - Stock Eliminator Final, Round 7 Eliminations
Sep 28- LODRS 1-4 - Super Comp Final, Round 6 Eliminations
Sep 28- LODRS 1-4 - Super Gas Final, Round 6 Eliminations
Sep 28- LODRS 1-4 - Super Street Final, Round 6 Eliminations
Sep 28- LODRS 1-4 - Tommy Tape Top Sportsman presented by Select Performance Final, Round 5
Sep 28- LODRS 1-4 - Tommy Tape Top Dragster presented by Select Performance Final, Round 5
Sep 28- LODRS 1-4 - Competition Eliminator Round 3 Eliminations
Sep 28- LODRS 1-4 - Super Stock Round 6 Eliminations