Tue, 18 Feb 2020, 16:47 PM



Chris King to Drive Nostalgia Nitro Funny Car




Licensed NHRA Nitro Funny Car Driver and Chicago Firefighter Chris King has announced that he has been named the driver of the Mike Harrigan owned "Fools Gold" Nostalgia Nitro Funny Car based out of West Palm Beach Florida and will compete in all 8 2020 Funny Car Chaos events.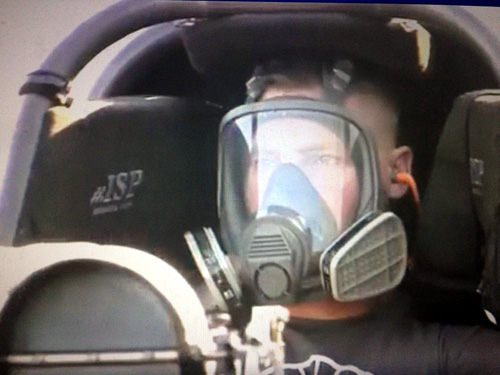 Chris King
"I am excited for the opportunity to get some more experience behind the wheel and look forward to having some fun with Mike and everyone in the series. Mike reached out and we spoke about this as well as my plans of driving in the Big Show which I work on every day. Since not securing an NHRA funny car ride for this season, we agreed this was a good opportunity to gain experience. I thank Mike for trusting me in his Hot Rod" King said.
Team owner Mike Harrigan is no stranger to racing or cars. Harrigan is the owner of The Kustom Emporium along with Wild Card Racing. He has painted several race cars for Paul Richards Racing, Chris Karamesines and Paul Smith as well as running his very recognizable Duster bodied Nitro Funny Car properly named Fools Gold. Harrigan said "We are a very low budget team and get the car out as much as we can. We don't have a lot of spare parts or financial help, but we have a good, safe car and run it consistently without hurting it. I love racing and look forward to having fun and success with Chris and the Chaos Series!"
King, a 24-year veteran firefighter from Chicago, IL earned his Nitro Funny Car competition license in Paul Richards nitro funny car under the guidance of Paul Smith late in 2018. King has been actively pursuing sponsorship partners to make his dream of competing in The NHRA Pro Tour, "Big Show" a reality and plans on using his drag racing venture as a vehicle to promote first responders and fire safety.
"It can be very tough and frustrating at times," King said. "I have a great marketing plan that would be beneficial for any potential sponsor. We will be out making a difference in the public and giving back with public safety events including family friendly interactive safety education, displays of the race car with fire dept vehicles, and giving away smoke detectors and FireAde extinguishers to those in need. It's a great way to get involved and gain brand recognition in a positive way. The more people we can get in front of, the more people we can help be fire safe and hopefully save lives. That's the goal of The Ronnie Thames Foundation and my goal as firefighter. It's been a childhood dream to race a nitro funny car. I've been very close and so far, nothing has worked out, but I will not give up on accomplishing my goals and dreams. The right partner is out there and I am actively searching to find them."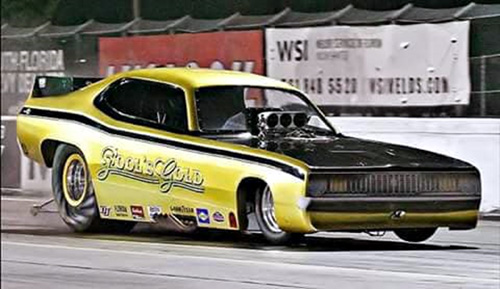 Chris King
King went on to say, "I'm 100 percent optimistic that with hard work, dedication, and perseverance, we'll make this happen. I've gotten a lot of help and advice from some highly respected people in nitro racing. The drag racing family is a lot like the fire department, a tightknit group that looks out for each other, help each other, and love what they do."
King requested and was issued the competition number 343, a significant number for its importance to him personally and to the fire service as it is the number of FDNY firefighters killed on 9/11 in The World Trade Center terrorist attack. "I requested the number so we could memorialize and pay tribute to those that died in the line of duty that day."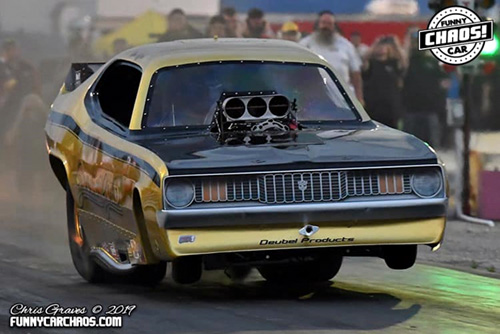 Chris King
King's ascension to the Nitro Funny Car ranks has been a work in progress that was accelerated several years ago "I've always wanted to get to the big leagues and show what I can do. A few years ago, I decided I was going to work my butt off and make things happen. I always wished I had the means to do it myself, but I'm a working-class guy with no name coming from nothing who focused on getting a nitro funny car license. With perseverance and dedication I accomplished that goal. You talk to people, and they never say what they wish they hadn't done, they talk about what they wish they had done. With the job I have, you just never know what will happen. We see friends and co-workers dying at work. Knowing life is fragile and you might not come home from a shift makes you look at things a little differently. Now's the time to make it happen, I want to live life to the fullest and enjoy with no regrets."
The team plans on debuting March 13 - 14 at the Funny Car Chaos season opener at Pine Valley Raceway in Lufkin, TX.
Follow Chris and the team on Facebook, Instagram @funnycar_firemanck and Twitter @squad1ffck as well as the Wildcard Racing page on Facebook




Drag News: 10 Most Recent Entries [ top ]

Apr 02- Drag Racing in Australia Suspended
Mar 24- PDRA Postpones Season-Opening East Coast Nationals in Response to COVID-19 Pandemic
Mar 20- Santo's Super Thunder Meeting Cancelled
Mar 19- Singleton and Vang Score Chaos Victories at Pine Valley
Mar 18- NMRA/NMCA All-Star Nationals Postponed Due to Coronavirus Pandemic
Mar 18- Chevrolet Performance Challenge Series, Round 1 Race Wrap Up
Mar 18- 18th Annual NMCA Muscle Car Mayhem presented by Holbrook Racing Engines Race Wrap
Mar 16- Pacific Division Events Postponed
Mar 09- Bynum, Wittenberg, Capps, and McDevitt Make the Nitro Noise at 2020 March Meet
Mar 09- Butner Claims Victory in Factory Stock Grudge Race at World Doorslammer Nationals