Wed, 15 Jan 2020, 14:42 PM



Defending SoCal Champs Diosdado, Bothe, and Houmard Open 2020 Drag Racing Season at Fontana



By Bob Johnson


Photo copyright 2020 Bob Johnson Photography





FONTANA, Calif. --
The Southern California NHRA "Super Class" associations will begin their 2020 drag racing seasons this weekend at Auto Club Dragway at the Fontana, Calif., racing facility located about 20 east of famed Pomona Raceway. Racing will feature the K&N 890 Series presented by Blaster, The Southern California Pro Gas Assoc., and the SoCal Super Street Assoc.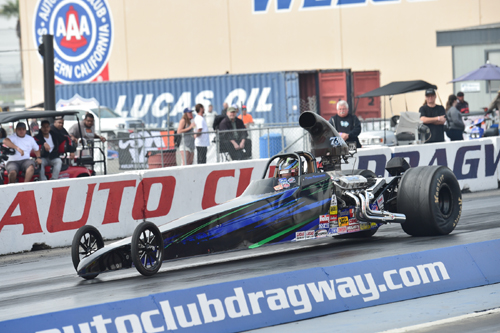 Ryan Diosdado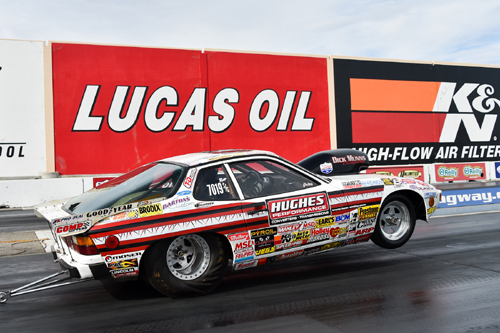 Pete Bothe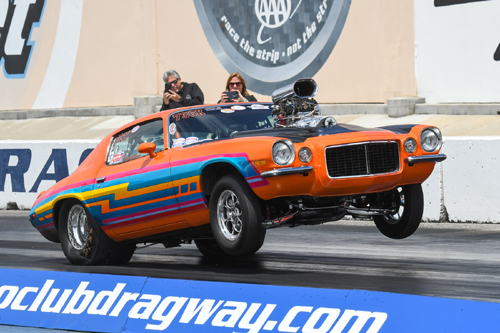 Kevin Houmard
Ryan Diosdado is expected to defend his series championship in the K&N 890 series, after winning his fifth Pro Gas series championship, Pete Bothe will be looking for more success in the 9.90 class as the Pro Gas series opens its 42nd annual series. Kevin Houmard won his first SoCal Super Street championship in 2019, and he looks to repeat that accomplishment this year with his blown-'70 Chevy Camaro.
Time trials and qualifying begins Saturday at 8 AM, followed by eliminations at about 1 pm. Sunday's qualifying starts at 8:30, with eliminations to follow.




Drag News: 10 Most Recent Entries [ top ]

Sep 25- Historic Final Settles Thursday's Fling
Sep 24- DIV 4 ET Finals - Event Wrap Up
Sep 24- Fall Fling FST Wednesday Results
Sep 24- Fall Fling Day 1 Results
Sep 23- Fall Fling Pre-Race
Sep 21- DIV 3 ET FINALS - Super Pro Final, Round 8 Eliminations
Sep 21- DIV 3 ET FINALS - Pro Final, Round 8 Eliminations
Sep 21- DIV 3 ET FINALS - Sportsman Final, Round 7 Eliminations
Sep 21- DIV 3 ET FINALS - Bike/Sled Final, Round 6 Eliminations
Sep 21- DIV 3 ET FINALS - High School Race Of Champions Final, Round 4 Eliminations