Thu, 19 Dec 2019, 13:46 PM



Reintjes Named Vice President of Broadcasting



Courtesy of



GLENDORA, Calif. --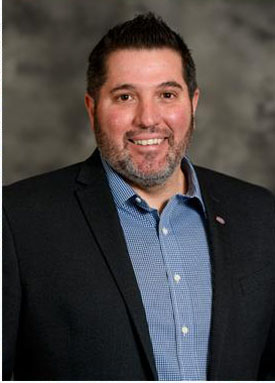 Steve Reintjes
Steve Reintjes, who has served as NHRA's Coordinating Producer for the past two years, has been promoted to the role of Vice President of Broadcasting.
In his new role, Reintjes will continue to oversee the NHRA's production of all NHRA on Fox television broadcasts, as well as content created at the NHRA Wally Parks Studio, displayed at NHRA events and streamed online via NHRA.TV.
Reintjes has an extensive background in live broadcasting with over 19 years of experience in network television. He has produced over 500 live events covering 11 sports, including major college football bowl games, multiple FCS college football national championship games and NCAA national championship games in men's and women's soccer. He has produced the last two years of all NHRA on Fox television broadcasts.
"We are thrilled to have Steve continue his journey with NHRA and are confident that he will serve the organization well in his new role," said Glen Cromwell, NHRA president. "He brings a wealth of production knowledge to our team and his passion for the sport of drag racing is evident in the content he's produced."
Reintjes holds a Bachelor of Arts in Telecommunications from Baylor University. He will begin his new role on January 1, 2020.




NHRA: 10 Most Recent Entries [ top ]

Sep 26- GAINESVILLE - Super Comp Round 2 Eliminations
Sep 26- GAINESVILLE - Stock Eliminator Round 2 Eliminations
Sep 26- GAINESVILLE - Super Street Round 2 Eliminations
Sep 26- GAINESVILLE - Saturday Schedule
Sep 25- EPPING - Competition Eliminator Final, Round 4 Eliminations
Sep 25- EPPING - Super Stock Final, Round 6 Eliminations
Sep 25- EPPING - Super Gas Final, Round 6 Eliminations
Sep 25- EPPING - Super Gas Round 5 Eliminations
Sep 25- EPPING - Super Stock Round 5 Eliminations
Sep 25- EPPING - Super Stock Round 4 Eliminations