Wed, 22 May 2019, 13:45 PM



Caruso and Drew Lead Winners at 13th Annual Cavalcade of Stars presented by Budweiser



Courtesy of Alex Owens, Alkey Alex Photos


Photos by Alex Owens and Kevin Pepera





Troy Galbraith, Ricky Decker, David Pazak, JB Strassweg and Ron Bray Also Win



NORWALK, Ohio --
Camrie Caruso (Top Alcohol Dragster), Ray Drew (Top Alcohol Funny Car), Troy Galbraith (Competition Eliminator), Ricky Decker (Super Stock), David Pazak (Stock Eliminator), JB Strassweg (Oakley Motorsports Top Dragster) and Ron Bray (Pro Stock Snowmobile) win the 13th Annual Cavalcade of Stars presented by Budweiser.
The final rounds for Super Comp, Super Gas, Super Street and Top Sportsman will be run at the next Division 3 event, scheduled for July 5, 2019 at Lucas Oil Raceway in Indianapolis.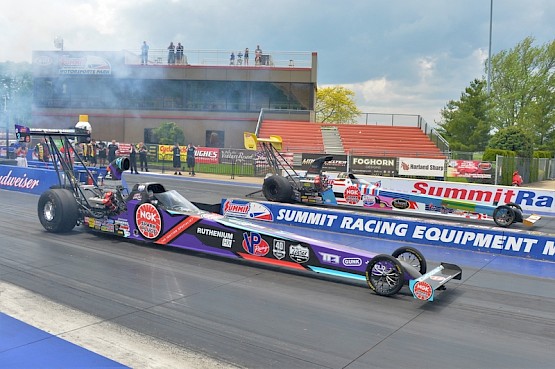 Camrie Caruso 0.030, 5.369, 267.43 defeated Will Smith 0.030, 5.497, 247.29
In Top Alcohol Dragster Camrie Caruso won her first Lucas Oil Drag Racing Series Wally in her first final round defeating Will Smith, who was in his first final round also.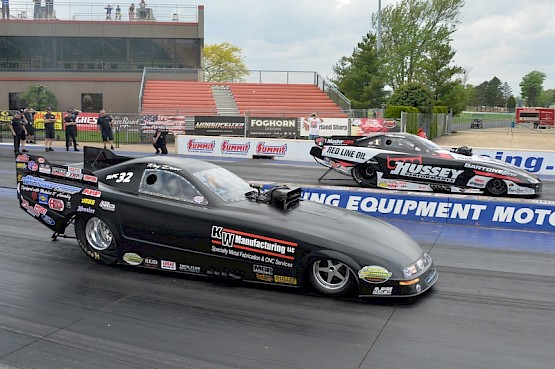 Ray Drew 0.060, 5.578, 264.80 defeated Sean Bellemeur 0.022, 7.721, 121.67
Ray Drew won his sixth Lucas Oil Drag Racing Top Alcohol Funny Car title defeating Sean Bellemeur.
For complete story Click Here.




LODRS: 10 Most Recent Entries [ top ]

May 26- LODRS 4-2 - Top Alcohol Funny Car B-Field Round 1 Eliminations
May 24- LODRS 4-2 - Event Wrap Up
May 24- LODRS 4-2 - Top Alcohol Funny Car Final, Round 3 Eliminations
May 23- LODRS 4-2 - Top Alcohol Dragster Final, Round 3 Eliminations
May 23- LODRS 4-2 - Top Alcohol Dragster B-Field Final, Round 1 Eliminations
May 23- LODRS 4-2 - Top Alcohol Funny Car Round 2 Eliminations
May 23- LODRS 4-2 - Top Alcohol Dragster Round 2 Eliminations
May 23- LODRS 4-2 - Top Alcohol Dragster B-Field Eliminations Ladder
May 23- LODRS 4-2 - Top Alcohol Dragster B-Field Final Qualifying, Session #1 Order
May 23- LODRS 4-2 - Top Alcohol Funny Car B-Field Eliminations Ladder