Wed, 17 Jan 2018, 18:12 PM



Andrea Lee Harris Named Enthusiast Relations Manager of Wally Parks NHRA Motorsports



Courtesy of NHRA Communications



GLENDORA, Calif. -
Museum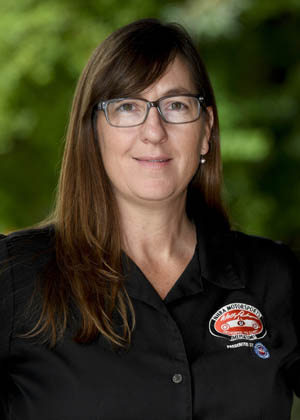 Andrea Lee Harris
Andrea Lee Harris has been named Enthusiast Relations Manager for the Wally Parks NHRA Motorsports Museum located in Pomona, CA. With more than 25 years of non-profit museum management experience, Harris is excited to join museum director Larry Fisher and staff in raising awareness and encouraging support for the museum.
"I believe in the museum and feel honored to help it grow. I also want to see Wally Parks' vision continue to flourish through the exceptional public programming, exhibitions, educational outreach efforts and collaborations presented at the museum," stated Harris. "I grew up around hotrods, restoring cars and enjoying every moment driving. I have a great love for automobiles and the freedom they encourage. I appreciate seeing the engineering, technology, design and cultural significance preserved and presented. The automobiles featured in the Wally Parks Museum are epic works of art on wheels that inspire guests of all ages."
Harris looks forward to connecting guests, automotive enthusiasts, friends, racers, collectors, corporate sponsors and students to the museum while fostering momentum and patronage. "I encourage everyone to support the museum by becoming a contributing member and by attending our events and exhibitions."
"We're excited to welcome Andrea to NHRA," said Fisher. "She brings extensive cultivation and management experience to the Wally Parks Museum. In addition to fund-development, Andrea has expertise in public relations, exhibition coordination, graphic design, publishing, educational outreach and events coordination. Combining these skills with her passion for the continued growth and success of the Wally Parks NHRA Motorsports Museum will make her a valuable member of the NHRA team."
Harris will be taking on the role immediately and will be based in Pomona at the museum on a full-time basis reporting to museum director Larry Fisher. She holds a master's degree in studio art from CSU Fullerton.




Drag News: 10 Most Recent Entries [ top ]

May 24- Holley National Hot Rod Reunion presented by AAA Celebrates Car Culture Over Three Memorable Days
May 24- Biehle is Ready for Pro Mod Racing at The Night of Thunder
May 16- Winners Crowned at .90 Series Opener
May 16- 32 Members of the International Drag Racing Hall of Fame will be at be at Spring Classic Nitro Revival May 18-20
May 16- 18th Annual NMRA Ford Motorsport Nationals Final Results
May 16- PDRA Reemphasizes Commitment to Pro Extreme
May 16- For Better or Worse
May 16- Musi Racing Engines and Buck Racing Engines Take Early Lead in Flatout Gaskets Nitrous Wars
May 16- St. Louis Nostalgia Rendezvous this Weekend at Gateway Motorsports Park
May 16- Reichardt Wins Second Round of Sharks of the Strip