Wed, 19 Jul 2017, 10:36 AM



Taylor doubles in Stock/Super Stock, James Warden defeats wife Lori in Super Comp final at Fontana



By Bob Johnson


Photo copyright 2017 Bob Johnson Photography





FONTANA, Calif. --
Temperatures approaching 110 degrees didn't faze Chino, Calif., Super Stock racer Wayne Taylor, as he doubled-up in the Southern California Drag Racing Assoc., Stock/Super Stock combo races at Auto Club Dragway. Taylor won the first event of the weekend when Johnny Calvert red-lighted, and in the second event of the weekend he edged racing partner Ken Etter.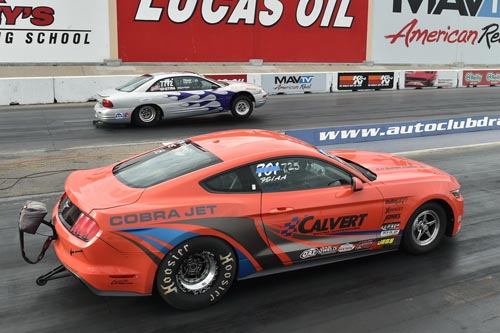 Wayne Taylor defeats Johnny Calvert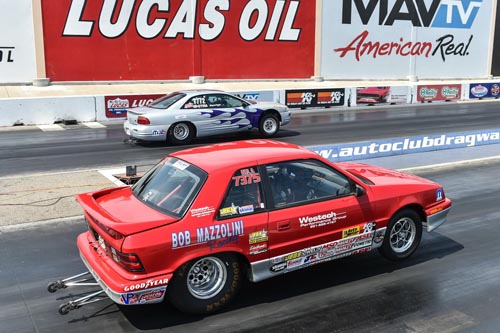 Header Goes Here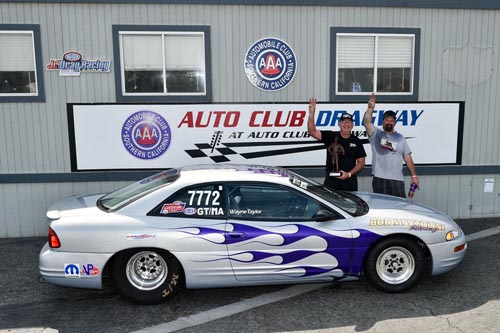 Wayne Taylor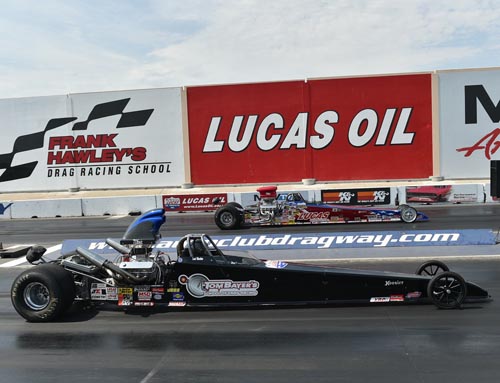 James defeats his wife Lori Warden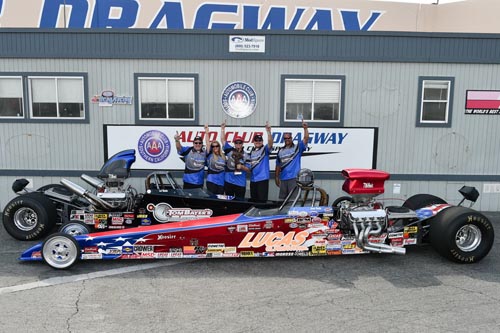 James and Lori Warden
A husband-wife Super Comp final round paired James and Lori Warden, driving the Tom Bayer Drag Racing School team cars. James took the win with an 8.907, 161.27 pass (.003 reaction time) to Lori's 8.908, 166.66 (.019 r.t.). Lori was also the runner-up in the weekend's first race, losing to Matt Fischle.
The SCEDA bracket action included wins by Jason Dawson (Super Pro), Charlie Allen (Pro) and Derrick Hegwood (Sportsman) on Saturday, with Heather Elliott (Super Pro), Mike Sheldon (Pro) and Trey Sommers (Sportsman) on Sunday.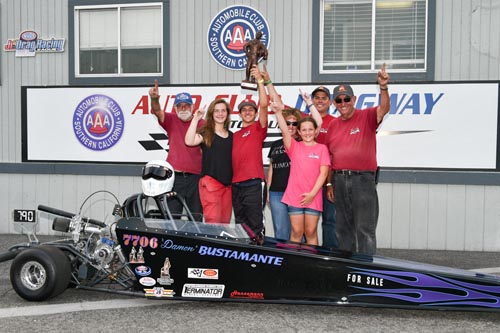 Damon Bustamante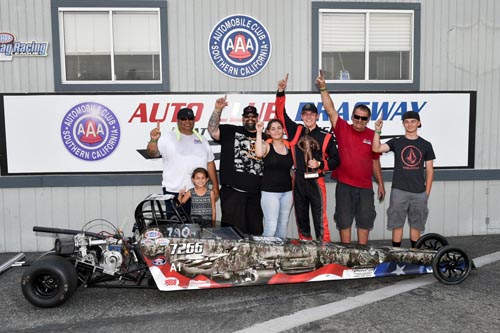 Dylan Horridge
SCEDA Junior Dragster winners on Saturday included: Jake Hodges (6-9-year-old), Paige Smith (10-12), and Damon Bustamante (13 and older). Sunday's junior winners were Garrett Agnew (6-9), Samantha Pellettera (10-12), and Dylan Horridge (13 and older).
The next race on the SCEDA schedule will be August 12-13 at Auto Club Dragway.




Drag News: 10 Most Recent Entries [ top ]

Jun 22- Riesterer Rules Texas Motorplex in O'Reilly Auto Parts Outlaw Pro Mod Race
Jun 18- BOWLING GREEN HRR - 348/409 Round 1 Eliminations
Jun 17- BOWLING GREEN HRR - Nostalgia Funny Car Final, Round 3 Eliminations
Jun 17- BOWLING GREEN HRR - Nostalgia Top Fuel Final, Round 3 Eliminations
Jun 17- BOWLING GREEN HRR - Nostalgia Pro Stock Final, Round 2 Eliminations
Jun 17- BOWLING GREEN HRR - AA/Fuel Altered Final, Round 2 Eliminations
Jun 17- BOWLING GREEN HRR - Nostalgia Top Fuel Round 2 Eliminations
Jun 17- BOWLING GREEN HRR - Nostalgia Funny Car Round 2 Eliminations
Jun 17- BOWLING GREEN HRR - 348/409 Final, Round 4 Eliminations
Jun 17- BOWLING GREEN HRR - Gas Final, Round 6 Eliminations