Tue, 11 Jul 2017, 19:26 PM



BTE World Footbrake Challenge Final Day Results



Courtesy of John DiBartolomeo



BRISTOL, Tenn. --
After a long day which saw Nick Hastings take home $20,000 with his win on Saturday at the BTE World Footbrake Challenge presented by Yukon Gear & Axle, it was time for Day Last which will crown another $10,000 WFC champion.
Last night's barbeque also had the drawing for the 50/50 drawing to donate money to the St. Jude's Children's Hospital. All weekend Lexi Pollard collected money and the winner went unclaimed so all the money went directly to St. Jude's. A great effort by Pollard and thanks to all who contributed to the worthy cause.
In round seven, there remained seven; seven cars and only six drivers as Richard Alford was left with two entries. He joined Saturday's $20K winner Nick Hastings along with Brandon Waller, BJ Bell, Ryan Mangus and Billy Janousek.
First up for the quarters was Bell and Alford in his first entry. Alford spun the tires to retire his first entry but still held the odd car bye run to move him into the semifinals anyway. Waller and Hastings next did battle with Walker holding the reaction time advantage and win over "Nasty Nick." Janousek then took out Mangus to finish off the round.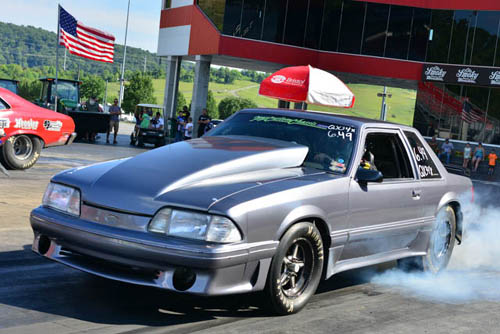 Billy Janousek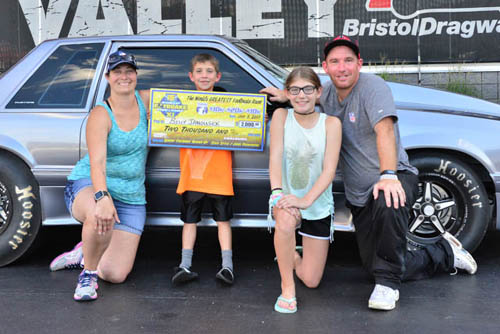 $10 Runner Up
The semifinals in both pairs was a little anticlimactic as both pairs involved red-lights with Janousek and Waller the lucky recipients to make the final.
For $10,000, Waller took the handicap lead and the reaction time advantage for the win over Janousek.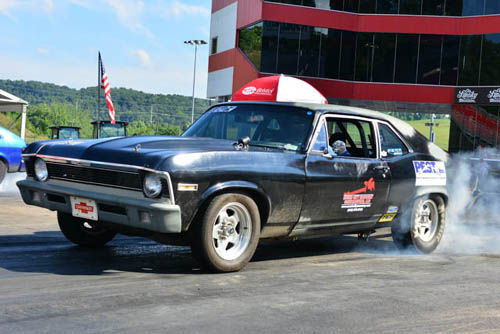 Brandon Waller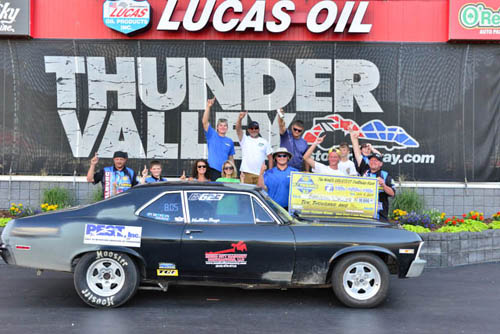 $10 Winner
"It's just amazing," said Waller, repeating what many of the WFC champions have said. "I know this car isn't the best looker, but it got me here and that's all that counts. I have to thank my brother for dialing me in all day. What a feeling."
"We've had a great week here with a great staff at our host track, Bristol Dragway, and we hope we have given our racers everything they have hoped for," said co-promotor Jared Pennington. "We can't thank everyone enough for the confidence they had in our ability to put on a great race. The racers, the sponsors and both our Coalburg Promotions and the Bristol Dragway staff, thank you. It's been an amazing week and we can't wait to get back here next year for the 12th version of our event.




Drag News: 10 Most Recent Entries [ top ]

May 27- Castellana Victorious at The Night of Thunder Mike Castellana took home the win Saturday
May 24- Holley National Hot Rod Reunion presented by AAA Celebrates Car Culture Over Three Memorable Days
May 24- Biehle is Ready for Pro Mod Racing at The Night of Thunder
May 16- Winners Crowned at .90 Series Opener
May 16- 32 Members of the International Drag Racing Hall of Fame will be at be at Spring Classic Nitro Revival May 18-20
May 16- 18th Annual NMRA Ford Motorsport Nationals Final Results
May 16- PDRA Reemphasizes Commitment to Pro Extreme
May 16- For Better or Worse
May 16- Musi Racing Engines and Buck Racing Engines Take Early Lead in Flatout Gaskets Nitrous Wars
May 16- St. Louis Nostalgia Rendezvous this Weekend at Gateway Motorsports Park