Tue, 11 Jul 2017, 15:26 PM



BTE World Footbrake Challenge Thursday Results



Courtesy of John DiBartolomeo



BRISTOL, Tenn. --
After a year of anticipation since the last BTE World Footbrake Challenge presented by Yukon Gear & Axle last year, the 11th version of the event began under cloudy skies, but nonetheless with a large field of race cars from all over the east coast.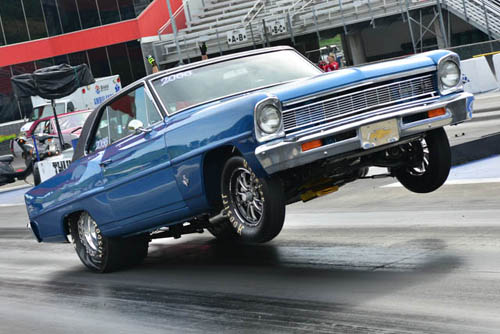 Adam Davis
"We've been working hard to prepare for the event and we're not going to let Mother Nature get in the way," said co-promoter Jared Pennington. "Both Steve [Stites, co-promoter] and I are extremely happy with the pre-entries and can't wait to get this party started."
Scheduled for today was a Test-N-Tune session followed by the first of two World Footbrake Gambler's Races with each paying $3,000 to the winner along with round money. Mother Nature tried to "wet down" the party atmosphere in the early afternoon, but after a short delay, time trials continued followed by the first round of eliminations for the Gambler's Race.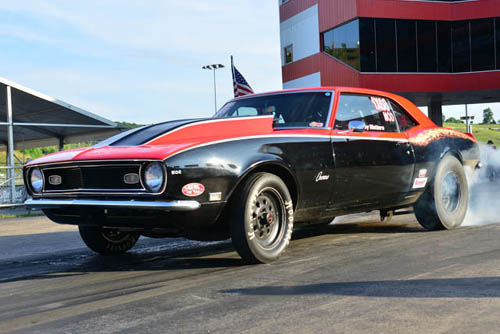 Tony Mattera
As is custom at the WFC, at eight or less cars, each of the competitors are placed on a ladder based off their previous round reaction time. In round 5, there remained nine cars so the ladder had to wait one more round. Round 6 found the Mattera family, brothers Tony and Bobby, Jamie Holston, Adam Davis and Robert Hamrick as the remaining group of racers for the money.
Unfortunately, the wet stuff returned with a vengeance ruining the party for Thursday night. The remaining five will battle it out on Friday morning during the time trial session to crown a $3,000 winner.




Drag News: 10 Most Recent Entries [ top ]

Jun 18- BOWLING GREEN HRR - 348/409 Round 1 Eliminations
Jun 17- BOWLING GREEN HRR - Nostalgia Funny Car Final, Round 3 Eliminations
Jun 17- BOWLING GREEN HRR - Nostalgia Top Fuel Final, Round 3 Eliminations
Jun 17- BOWLING GREEN HRR - Nostalgia Pro Stock Final, Round 2 Eliminations
Jun 17- BOWLING GREEN HRR - AA/Fuel Altered Final, Round 2 Eliminations
Jun 17- BOWLING GREEN HRR - Nostalgia Top Fuel Round 2 Eliminations
Jun 17- BOWLING GREEN HRR - Nostalgia Funny Car Round 2 Eliminations
Jun 17- BOWLING GREEN HRR - 348/409 Final, Round 4 Eliminations
Jun 17- BOWLING GREEN HRR - Gas Final, Round 6 Eliminations
Jun 17- BOWLING GREEN HRR - Top Stock Eliminator Final, Round 4 Eliminations