Tue, 07 Feb 2017, 15:36 PM



Winter Warm-Up/Racer Appreciation & Awards Ceremony Night at San Antonio Raceway



Courtesy of J.M. Hallas



MARION, Texas --
While most racers are trying to stay warm while finishing their off-season rebuild, San Antonio Raceway held its first event of the year. The day began with an open test-n-tune giving those ready for the long season ahead the chance to try out new parts, new set ups and break in those new slicks.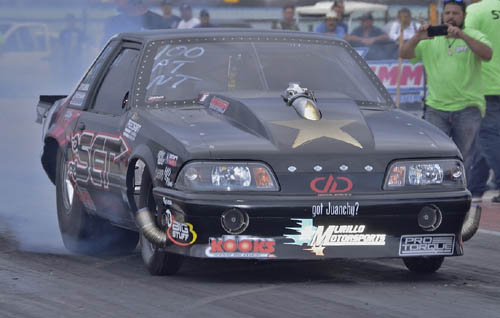 Mike Murillo heating up the tires on LaFawnduh
The weather was nearly ideal with sunny skies and temperatures in the mid-upper 70's with a bit of a tail wind. This kept the track in good condition to get the 'hook up' down the quarter mile, strip just outside of San Antonio. Over 150 racers checked in to give it a go, including two of the heavy hitters in No-Prep/Grudge racing circles. San Antonio's Mike Murillo rolled out 'LaFawnduh' along with James 'Birdman' Finnney, out of the Houston area, in his Camaro.
It was not only test-n-tune for the racers, but the track as well. Some of the electronics took a hit from the heavy rains over the past couple weeks and the mechanism for "the drag" broke causing a slight delay in start time. On track there were a few cars that couldn't complete a pass due to gear, axle or motor issues. A costly start to the season for some.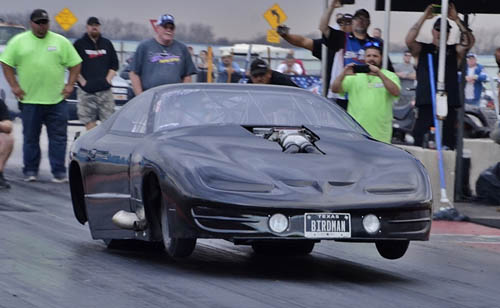 James 'Birdman' Finnel takes flight on a pass
With the facility reopening midway through 2015, Iain Grae and his staff finally got a complete season under their belts in 2016.
"It was not at all what I was expecting." said Grae. "It was so much more. Getting to know people in the auto community was certainly one of many highlights. We live in times where people sit in front of computer screens rather than each other. Meeting so many people out playing, having fun and pushing the boundaries of what is possible is a major inspiration. It shows how much good there is in the world. Honestly, even the adversity we faced - and there were a ton of surprises - just taught us how to be better. It got me more involved in every way and forced me to step up. It has been a great adventure."
"We are going to do a lot of things differently now that we have a baseline and know what are the mission critical tasks. We had an incredible close to the season in 2016 and the entire team has grown on so many levels. I understand that it will be my decisions that will determine our level of success. One of the things I am most currently excited about is building a network of experts in motorsports - track owners, promoters, media companies & sanctioning bodies. By working together we can deliver more value to our customers so we are all very excited about it."
As the sun faded into the western skies and the on-track action subsided, it was time for the 2016 awards presentations to all the track class winners.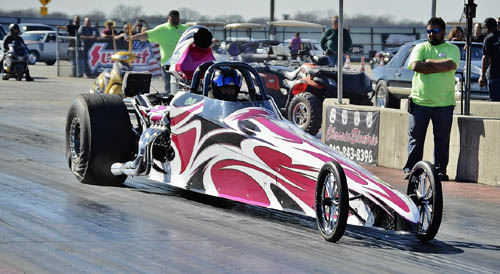 World champ, track champ, Scott Ball stays sharp with practice today
The Electronics(Box) class saw a past track champ and IHRA World Finals Champion, Scott Ball lead the pack, even while changing cars during the season. Ball, who also has two daughters in the Jr. Dragster class, had David Bills and defending champ, Brent Ritter on his tail til the end.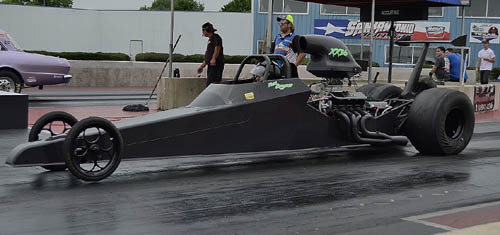 Foot Brake track champ Todd Zampese
It was former track promoter Todd Zampese, in his shorty Fox Chassis. taking home the top spot in the No-box(Footbrake class). Zampese, who also ran in the Electronics(Box) class finishing 16th, bested former Motorcycle champ, Ruben Gallegos and Gene Herbold.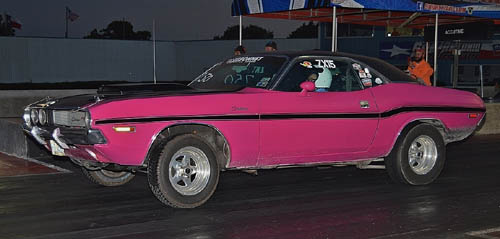 Street class champ Silvia Zemgals in her old school Challenger
Silvia Zemgals, in her old school Dodge Challenger, grabbed the Street class honors over Zach Tschoepe and Patrick Borrum. Zemgals also competes in the ultra-competitive Footbrake(No-box) class.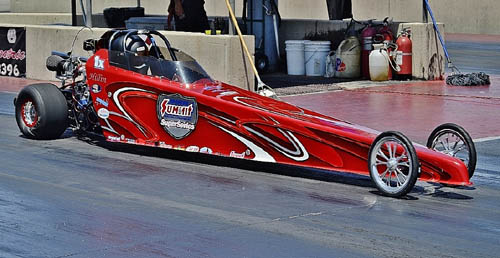 Jr Dragster track champ Kenneth Hillin wearing the #1 World Champ number
The defending IHRA World Finals Champion, Kenneth Hillin showed why he held that prestigious honor by adding another track championship to his impressive credentials. Hillin was trailed in points by second generation driver Caden Meuth and Gianni Carrola.
As the 2017 season unfolds the schedule is packed with a variety of events to fulfill everyone's motorsports needs.
"In 2017 we are raising the bar big time." added Grae. "My focus is to have people leave the track feeling like it was the best day of their life. We created a schedule of events that remind people that anything is possible. We have programming designed to inspire people to pursue their dreams. To me, San Antonio Raceway is much more than a race track, it is a place where friends and families come together. It's a true community of individuals who care deeply for the well-being of others - even their competitors. The car culture of San Antonio deserves a great home and we want to provide that."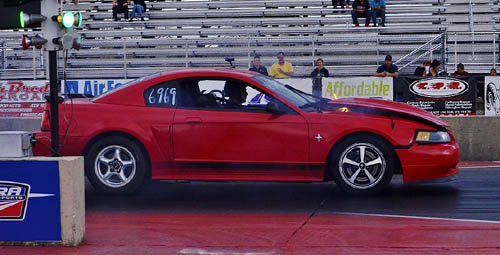 A nitrous back fire that blows the
body apart is NOT a good way to start 2017
"Our strengths really lie in the passion of the people. I am so grateful to have employees that want to bring joy to everyone who enters the gates. Our racers and fans are also amazing. So many people volunteer time to help with everything from passing out fliers to mowing grass. We are only a team of five full time employees and we all have big dreams for the community. Having so many people willing to help - dropping off fliers, sponsor introductions, making custom trophies, bringing friends out, painting, landscaping, you name it - makes such a big difference. I've met more great people in this last twelve months than the last twelve years combined."
"I feel like anything I could imagine for the future would only be limiting the possibilities. San Antonio Raceway & its community almost feel like their own living entity. What we, as a community, are creating is new. We don't look at it and say we want to be like this track or that track. Instead we dream build and keep our focus on bringing joy & inspiration to everyone who comes out. New inspiration and possibilities present themselves each day. If we stay present and do our best in each moment, the future will unfold with greater gifts than we could ever plan for."
For more info, events and details, visit saraceway.com or https://www.facebook.com/SanAntonioRaceway/




IHRA: 10 Most Recent Entries [ top ]

Apr 24- Racers Receive Prizes at IHRA Summit Sportsman Spectacular Opener
Apr 24- Comeaux, Hughes Make History at IHRA Summit Sportsman Spectacular
Mar 21- 2018 IHRA Summit Sportsman Spectacular Series on April 20-22
Feb 26- Weather-Related Construction Delays Postpone IHRA Xtreme Raceway Park Opener
Feb 16- IHRA Summit Sportsman Spectacular Schedule Announced
Feb 15- New York Track Finds Value for Racers with IHRA Agreement
Feb 15- IHRA Summit Sportsman Spectacular Debut Only One Month Away Now is the Time to Pre-Enter
Feb 15- Summit Texas Location is a Racers' Paradise
Feb 15- Canadian Track Makes Large Commitment to IHRA Drag Racing
Jan 27- Mid-Michigan Destination Joins IHRA Family