Mon, 21 Dec 2015, 16:11 PM



2015 TNT Super Series Fifth Place Tom Coonly



Courtesy of Lewis Robinson


Photo credit Mary Neffke





BLASDELL, N.Y. --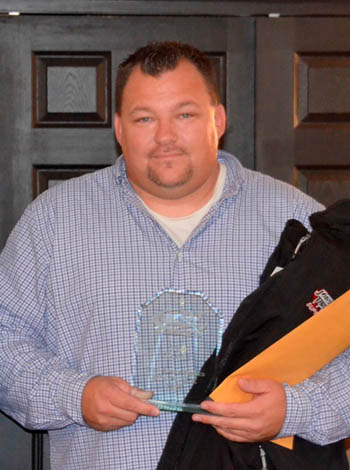 Tom Coonly
Tom Coonly had a slow start to the 2015 season. The Blasdell, New York driver suffered with first round losses and no qualifying points for the first two races.
But by race #3, he shook off the gremlins and Coonly started to go rounds. By the end of 2015, he was regularly seen well into eliminations. That earned the 31 year old 602 points and put him solidly in fifth place in the 2015 Joe's Transmission TNT Super Series.
"The car bails me out all the time," said Coonly. "This season didn't go as planned for me. I had some luck bracket racing and was lucky to sneak into the top five in this ultra-competitive series. It's a great group of guys that keep you on your toes at all times."
Coonly ended the season with one of the best side by side qualifying runs ever in the TNTSS. "The best part of the year was the last race where both Lance (Pinto) and I went 7.000 side by side and I got #1 qualifier."
The 1975 Nova is powered by a 461 BBC and powerglide that goes 9.70s @138 with support from Phil's Quality Auto Service and Autos Direct Buffalo .com . "Thanks to Jeff Gregoire, Jamie and Heather Stoneman, Pete D'Agnolo and Mike Janis at Jan-Cen Racing Engines for the always reliable big block."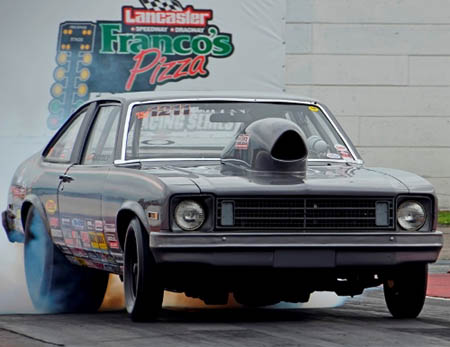 Tom Coonly
Coonly has raced in the Joe's Transmission TNT Super Series since it began and this is his fourth time in the top five.
Visit www.tntsuperseries for all you need to know about the most competitive sportsman drag racing series in the country.




Drag News: 10 Most Recent Entries [ top ]

Jul 18- 2019 NHRA Jr. Eastern Conference Finals presented by Huddleston Performance
Jul 18- BTE World Footbrake Challenge Final Day Results
Jul 11- Lewis and Loftin Ace Chaos in Amarillo
Jul 11- Cottrell Takes Points Lead in Tight Good Vibrations UNFC Series after Spokane Win
Jul 11- Big News for Footbrake Racers
Jul 11- BTE World Footbrake Challenge Day 3 Results
Jul 11- BTE World Footbrake Challenge Day 2 Results
Jul 11- BTE World Footbrake Challenge Day 1 Results
Jul 11- 19th Annual NMRA Ford Motorsport Nationals Race Wrap
Jul 11- Strickland, Harris, Boone, Pluchino and McKinney Win Rain-Delayed PDRA Summer Nationals