Mon, 14 Jul 2014, 12:49 PM



Andy Carter Joins Texas Motorplex Sales Team



Courtesy of Gabrielle Stevenson



Experienced Sales and Operations Manager to Head Business Development



ENNIS, Texas --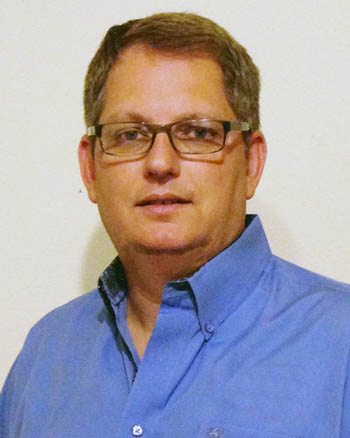 Andy Carter
Andy Carter, former VP of Operations at Championship Bull Riding, has been hired by Texas Motorplex to aid in business and sales development, track officials announced today.
Carter, a TCU graduate, has drag racing experience from his 10 years with US Smokeless Tobacco.
"I am very excited about the opportunities the Texas Motorplex offers," Carter said. "I spent a lot of time here back in the 90s with USST when Don Prudhomme was driving for us. I have always thought it was first class venue with great fans and great sponsor interaction. I have been part of some great teams over the years and very proud to now be part of the Texas Motorplex team."
Carter will be seeking to expand the list of partners and sponsor programs at Texas Motorplex - a list that already includes title sponsor AAA Texas and household mainstays like O'Reilly Auto Parts.
"Andy is going to be a great addition to our Motorplex team and we are pleased we could come to an agreement to have him on the team," Texas Motorplex President/GM Gabrielle Stevenson said. "We have some amazing opportunities at the Motorplex for businesses to be in front of thousands of loyal consumers. We think Andy will bring some more exciting partners to our race family."
Carter lives in Fort Worth and is the father of 14-year-old Casey Carter, already an avid racer.
Carter can be reached at andy@texasmotorplex.com or at 817-966-5664.
Texas Motorplex was the first all-concrete stadium-style drag racing facility ever constructed. Built in 1986, Texas Motorplex has been the place of many drag racing milestones and world record performances. The Billy Meyer-owned facility hosts a number of racing and car show events between March and November each year and also features the Champion's Club - an 11,000 square-foot facility - that serves fully catered events throughout the year.




Drag News: 10 Most Recent Entries [ top ]

Mar 24- AUTO CLUB DRAGWAY NO - Electronics Final, Round 5 Eliminations
Mar 24- AUTO CLUB DRAGWAY NO - No Electronics Final, Round 5 Eliminations
Mar 24- AUTO CLUB DRAGWAY NO - No Electronics Round 4 Eliminations
Mar 24- AUTO CLUB DRAGWAY NO - No Electronics Round 3 Eliminations
Mar 24- AUTO CLUB DRAGWAY NO - Electronics Round 3 Eliminations
Mar 24- AUTO CLUB DRAGWAY NO - Electronics Round 4 Eliminations
Mar 24- AUTO CLUB DRAGWAY NO - Electronics Round 1 Eliminations
Mar 24- AUTO CLUB DRAGWAY NO - Electronics Round 2 Eliminations
Mar 24- AUTO CLUB DRAGWAY NO - No Electronics Round 2 Eliminations
Mar 24- AUTO CLUB DRAGWAY NO - No Electronics Round 1 Eliminations