Tue, 01 Oct 2013, 16:18 PM



Who's In, Who's Out?



Courtesy of IHRA Communications



Check Out the Final Top Three Finishers in Each Summit Pro-Am division



With emphasis being put on the Summit Pro-Am Tour as the only road with which to earn a spot in the Summit Racing Equipment Tournament of Champions in 2013, racing on the divisional level has been as intense as ever.
And following the final Summit Pro-Am race of the season at Farmington Dragway over the weekend, the field is finally set for the Summit Racing Tournament of Champions set to be run the weekend of October 11-12 during the Summit World Finals at Memphis International Raceway.
So who is in and who is out? Check out the official top three drivers in each division below and we will have a complete breakdown of all qualifiers, classes and Pro-Am champions in the next two weeks.

DIVISION 1

Top Sportsman
1. Mark Payne - 461
2. Mike Koontz - 318
3. Mark Claypoole - 295

Top Dragster
1. Wesley Washington Jr. - 417
2. Chad Traylor - 346
3. Larry Cox Jr. - 326

Super Stock
1. Nick Chiles - 346
2. Pete D'Agnolo - 339
3. Brian Martel - 332

Stock
1. Stephen McGrath - 431
2. Gil Carty Jr. - 417
3. Jeffrey Gardiner - 400

Quick Rod
1. John Dustin - 416
2. Chris Scarlata - 350
3. Chad Traylor - 338

Super Rod
1. Gerald Pierce - 376
2. Donald Webb - 376
3. Kevin O'Brien - 352

Hot Rod
1. Keith Mayers - 429
2. Dale Koncen - 364
3. R. Steed Robertson - 339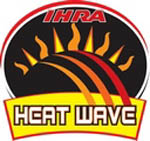 DIVISION 2

Top Sportsman
1. Mike Thompson - 390
2. Rick McDonough - 367
3. Norman Williams - 316

Top Dragster
1. Steve Dweck - 418
2. Victor Fera - 411
3. Claude DeBonis - 358

Super Stock
1. Michael Crumpler - 426
2. Robert Draughon - 416
3. Cody Phillips - 316

Stock
1. B.J. Bianchi - 431
2. Ricky Pennington - 373
3. Kevin Riner - 372

Quick Rod
1. Mark Miles - 467
2. Cory Manuel - 373
3. Otis Henry - 339

Super Rod
1. David Marcus Jr. - 366
2. Mark Miles - 364
3. Darius Poitier - 364

Hot Rod
1. Mark Mullen - 504
2. Steve Dweck - 336
3. William Stepp - 335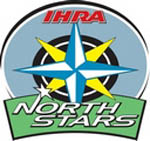 DIVISION 3

Top Sportsman
1. Rube Allman - 389
2. Scott Wasko - 341
3. Fred Sommer - 340

Top Dragster
1. Chris Cadle - 402
2. Ed Smith - 378
3. Ron Biondo - 356

Super Stock
1. Scott Stillings - 443
2. Mark Nowicki - 442
3. Michael Beard - 401

Stock
1. Brent Darroch - 399
2. T.C. Morris - 374
3. Jason Clark - 370

Quick Rod
1. Vernon Rowland - 441
2. Patrick Forster - 387
3. Jeremy Mason - 361

Super Rod
1. Jacob Elrod - 486
2. Mike Lagos - 307
3. Vernon Rowland - 299

Hot Rod
1. Ricky Roe - 426
2. Doug Wood - 378
3. Michael Schiberl - 358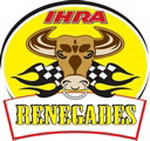 DIVISION 4

Top Sportsman
1. Kamron Wright - 459
2. Leslie Dugas - 420
3. Kendal Hampton - 387

Top Dragster
1. Matt Levatino - 455
2. David Johns - 408
3. Austin Cowan - 350

Super Stock
1. Jimmy Hidalgo Jr. - 420
2. Tony Cowell - 274
3. Jeffrey Miller - 257

Stock
1. Wes Neely - 421
2. Jimmy Hidalgo Jr. - 390
3. Sam Pourciau - 329

Quick Rod
1. Laramie Reid - 400
2. Jake Levatino - 399
3. Dale Scates - 375

Super Rod
1. Laramie Reid - 402
2. Tommy Maedgen - 354
3. Clayton Nance - 347

Hot Rod
1. Mike Frederick Sr. - 456
2. Scooter Wilkins - 387
3. Tommy Costales - 349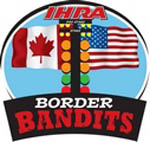 DIVISION 6

Top Sportsman
1. Patrick McNally - 280
2. Graham Foster - 247
3. Shawn Lachambre - 247

Top Dragster
1. Trevor Ritchie - 304
2. Darryn O'Connor - 252
3. Andy Scheu - 210 (true tie)
4. Dave Senio - 210 (true tie)

Super Stock
1. Mark Faul - 380
2. Art Congdon - 274
3. Darcy Clarke - 181

Stock
1. Mark Faul - 275
2. Casey Plazier - 264
3. Darcy Clarke - 217

Quick Rod
1. Mike Shannon - 333
2. Mike Pople - 231
3. Eric Goulden - 228

Super Rod
1. Mike Shannon - 356
2. Tom Patterson - 284
3. Dale Dryden - 202

Hot Rod
1. Warren Neitsch - 332
2. Jacob Slinger - 250
3. Ken Goldade - 236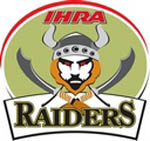 DIVISION 9

Top Sportsman
1. Stacy Hall - 402
2. Jim Cairnes - 390
3. Calvin Snow - 361

Top Dragster
1. Michael White - 409
2. Brett Nesbitt - 355
3. Gary Bingham - 338

Super Stock
1. Marvin Dunahoo - 455
2. Mark Young - 391
3. Jim Reynolds - 364

Stock
1. Terry Taylor - 412
2. Jeff Longhany - 385
3. Michael Lee Truell - 351

Quick Rod
1. Brett Nesbitt - 360
2. Jamie Farrell - 337
3. Dale Harrison - 332

Super Rod
1. Ernie Knight - 418
2. Brian Baker - 396
3. Greg Slack - 391

Hot Rod
1. Daryl Griffin - 415
2. Kevin McLamb - 389
3. Joseph Bagwell - 342





IHRA: 10 Most Recent Entries [ top ]

May 20- IHRA Member Track Update
Mar 16- IHRA Sportsman Spectacular Events at Farmington and Holly Springs Postponed
Dec 03- Historic Mo-Kan Dragway Reaches Multi-Year Agreement with IHRA
Oct 24- Summit SuperSeries Champions Crowned at IHRA Summit SuperSeries World Finals
Oct 24- Summit Racing Equipment Renews Commitment to IHRA Summit SuperSeries in 2020
Oct 08- Beacon Dragway Chosen as IHRA Division 2 Track of the Year
Oct 08- London Dragway Emerges With Win at IHRA Division 2 Summit Team Finals
Oct 08- Xtreme Raceway Park Named IHRA Division 4 Track of the Year
Oct 07- Pine Valley Raceway Captures IHRA Division 4 Summit Team Finals Win
Oct 03- Beaver Springs Dragway Named IHRA Division 3 (North Stars) Track of the Year