Fri, 26 Jul 2013, 13:38 PM



Rupert Wins in Mission



Courtesy of NHRA Field Marketing



MISSION, B.C. --
Jason Rupert returned to his winning ways taking out Kris Krabill in the final round for the NHRA Hot Rod Heritage Series event at Mission Raceway Park and the Lucas Oil National Open this past weekend.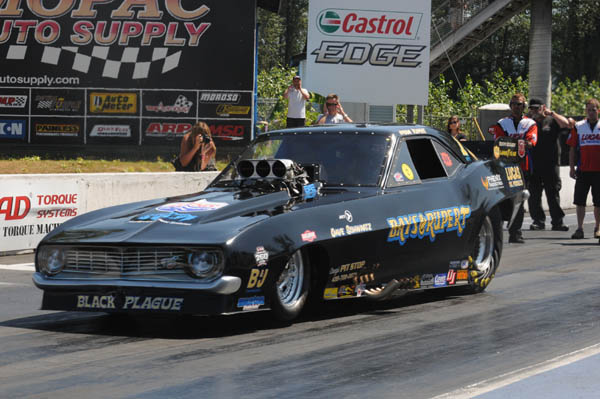 Jason Rupert
The Yorba Linda racer and 2012 NHRA series champion came out of the box to qualifying No. 1 on Saturday with a 5.731-second lap at 252.88 mph followed by Cameron Ferre at 5.739 and Krabill in third at 5.76.
Rupert had a bye in round 1 when Mark Hentges hurt his motor in qualifying and could not make the call. Rupert then clicked off the two best runs of the event taking out Dan Horan in his semifinal match up with a 5.715 and a 5.783 in the final to defeat Krabill.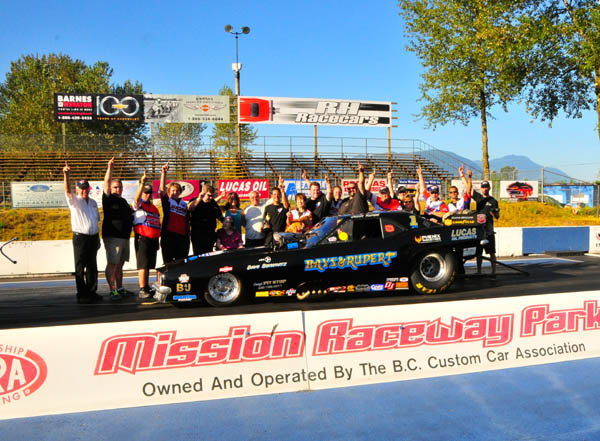 Jason Rupert
Krabill beat point's leader Tim Boychuk in round 1 then took out Ferre in round 2.
Up next for the NHRA Hot Rod Heritage Series is the Pepsi Nightfire Nationals at Firebird Raceway in Boise, Idaho, August 8-11.




Drag News: 10 Most Recent Entries [ top ]

Apr 26- Nate Van Wagnen Named Drag Illustrated Editor-In-Chief
Apr 24- NHRA Heritage Series Heads To Wild Horse Pass
Apr 22- K&N Spring Fling Million Final Day Results
Apr 21- K&N Spring Fling Million Friday Results
Apr 20- K&N Spring Fling Million– Thursday Results
Apr 19- K&N Spring Fling Million- Wednesday Results
Apr 18- Buckeye S/SS @ National Trail April 28th
Apr 18- Don "the Snake" Prudhomme Returns To Baja Competition After 50 Years
Apr 18- K&N Spring Fling Million Tuesday Results
Apr 17- K&N Spring Fling Million Pre-Race