Fri, 01 Feb 2013, 10:00 AM



Immokalee Regional Raceway Hosts Summit Pro-Am Season Opener February 2-3



Courtesy of IHRA Communications



IMMOKALEE, Fla. --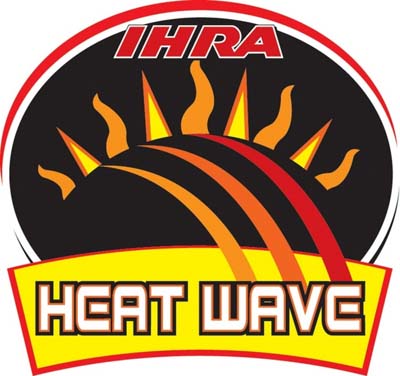 Header Goes Here
The 2013 IHRA Summit Racing Equipment Pro-Am Tour presented by AMSOIL season kicks off February 1-3 at Immokalee Regional Raceway in Florida with a Wild Card event open to racers in all divisions. Despite being located in the heart of Division 2 country, the event will count as an in-division claim for all racers regardless of division claimed making it an attractive option for racers stuck in the cold in the north. The race will be run on the 1/8 mile and will feature a double Pro-Am points meet with a test and tune on Friday and qualifying and racing on Saturday and Sunday.
EVENT: 2013 Summit Racing Equipment Pro-Am Tour presented by AMSOIL DIVISION: Division 2 Heat Wave (Wild Card open to competitors in all divisions) WHERE: Immokalee Regional Raceway - State Road 846 East, Immokalee, FL 34142 WHEN: February 1-3, 2013 CONTACT: (800) 826-1947 / www.immraceway.com
WHAT TO EXPECT: The first stop of the 2013 Summit Pro-Am Tour will be at Ralph Hester's Immokalee Regional Raceway. The gates will open on Friday morning at 10 a.m. and tech will run from 2-9 p.m. for early arriving participants. There will be a track hosted test and tune from 5-10 p.m. for $35.
On Saturday the gates will open at 8 a.m. There will be two time trial/qualifying sessions with eliminations immediately following. On Sunday the gates will open at 8 a.m. and God Speed church service will begin at 8:15 a.m. One time trial/qualifying session will begin at 9 a.m. followed immediately by the second event. Both events will count as an in-division claim for all participants regardless of division claimed.
RACER PARTY: There will be a racer party hosted by the Seminole Casino for all participants following the completion of Saturday's Pro-Am race. For more information visit the Immokalee website.
WATCH LIVE: The 2013 Summit Racing Equipment Pro-Am Tour presented by AMSOIL season opener at Immokalee Regional Raceway will be broadcast live by Motor Mania TV. Check back with www.ihra.com the weekend of the event to watch all of the action LIVE brought to you by Immokalee Regional Raceway, the Seminole Casino and Taylor Elevator Corp.
WHAT THEY ARE SAYING: "No matter what division you call home, we welcome everyone here at Immokalee the first weekend in February," said Ralph Hester, track operator at Immokalee Regional Raceway. "We are really looking forward to kicking off the Summit Pro-Am season once again and we are planning a huge racer party Saturday night. We had a good turnout last year and I think we will see more growth this year as well. It is a fun weekend for us and we look forward to it each and every year. It will be a great time for all of the racers."
FAST FACTS: 2012 Top Sportsman winners Rick McDonough and Mike Thompson went on to finish second and third in the division AND first and third in the final year-end national standings.If you are looking for a division with heavy hitters, look no further than D2. Three of last year's D2 division champions went on to win (Michael Beard) or finish runner-up (Donny Urban, B.J. Bianchi) in the Tournament of Champions.Over the past four years the hottest drivers at Immokalee have been Anthony Bertozzi and Steve Dweck. Both have won four times, Dweck 3 times in HR and 1 in TD, Bertozzi 3 in SS and 1 in ST.Scott Richardson has won at Immokalee in three different classes over the last four years.Since 2009, no one has repeated in Top Dragster or Super Rod at IRR.
ROAD TO THE TOC: In 2013 the Summit Racing Equipment Pro-Am Tour presented by AMSOIL is now the only road to the year-end Summit Racing Tournament of Champions showdown in Memphis. Only the top three in each class within each division on the Summit Pro-Am Tour will advance to the championship tournament in October to runoff for the 2013 Summit World Championships and $10,000!
2012 IMMOKALEE EVENT WINNERS Top Sportsman - Rick McDonough & Mike Thompson Top Dragster - Rich Coury Jr. & Jeremy West Super Stock - Anthony Bertozzi & Marion Stephenson Stock - John Boyer & Myron Piatek Quick Rod - James Cowie & Steve Mikus Super Rod - Jason McCandless & Mick Rice Hot Rod - Steve Dweck (double)
2012 DIVISION CHAMPIONS Top Sportsman - Donny Urban (Pittsboro, NC) Top Dragster - Steve Dweck (Hollywood, FL) Super Stock - Michael Beard (Blacklick, OH) Stock - B.J. Bianchi (Palmetto, FL) Quick Rod - Steve Muller (Pinellas Park, FL) Super Rod - Steve Furr (Harrisburg, NC) Hot Rod - Steve Dweck (Hollywood, FL)
2013 DIVISION 2 HEAT WAVE SUMMIT PRO-AM SCHEDULE February 1-3 | Immokalee Regional Raceway April 19-20 | Bradenton Motorsports Park June 7-9 | Carolina Dragway August 30-September 1 | Darlington Dragway
CLICK HERE FOR IMMOKALEE PRO-AM INFORMATION




IHRA: 10 Most Recent Entries [ top ]

Apr 24- Racers Receive Prizes at IHRA Summit Sportsman Spectacular Opener
Apr 24- Comeaux, Hughes Make History at IHRA Summit Sportsman Spectacular
Mar 21- 2018 IHRA Summit Sportsman Spectacular Series on April 20-22
Feb 26- Weather-Related Construction Delays Postpone IHRA Xtreme Raceway Park Opener
Feb 16- IHRA Summit Sportsman Spectacular Schedule Announced
Feb 15- New York Track Finds Value for Racers with IHRA Agreement
Feb 15- IHRA Summit Sportsman Spectacular Debut Only One Month Away Now is the Time to Pre-Enter
Feb 15- Summit Texas Location is a Racers' Paradise
Feb 15- Canadian Track Makes Large Commitment to IHRA Drag Racing
Jan 27- Mid-Michigan Destination Joins IHRA Family