Thu, 24 Jan 2013, 16:20 PM



Jerry Bickel Race Cars Partners with ADRL for Ninth Straight Season



Courtesy of Autographix Motorsports Communication



LAKE ST. LOUIS, Mo. --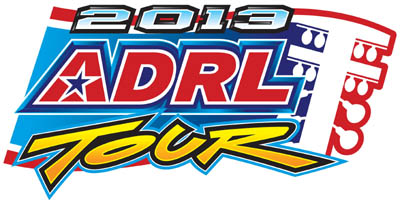 Header Goes Here
Officials from the American Drag Racing League announced today that legendary chassis builder Jerry Bickel Race Cars will once again be partnering with the series for the 2013 tour. JBRC will be posting contingency in excess of $20,000.00 in five ADRL classes for 2013.
"We are thrilled to once again be partnering with the ADRL," said JBRC owner Jerry Bickel. "We have a huge customer base in the ADRL and couldn't be happier about the renewed excitement surrounding the 2013 ADRL tour."
The list of JBRC customers who plan on running the entire 2013 ADRL tour is a virtual who's who of doorslammer drag racing including "Tricky" Rickie Smith, Robert Patrick, Von Smith, and Alex Hossler, who will once again pilot a car for Sheikh Khalid Al-Thani in the ADRL's Pro Extreme division. All four drivers have taken delivery of brand new Bickel cars for the 2013 ADRL season.
"Jerry Bickel has been one of the top chassis builders in drag racing for decades and has supported the ADRL since day one," said ADRL President Kenny Nowling. "Companies like JBRC are the backbone of the ADRL and we couldn't exist without their support."
To learn more about Jerry Bickel Race Cars visit their website, www.jerrybickel.com or like them on Facebook www.facebook.com/jerry.bickelracecars.