Tue, 15 Jan 2013, 18:10 PM



Southwest Heritage Racing Association Names 2013 Title Sponsor



Courtesy of Chris Graves


Photo copyright 2013 Max Cackle Photography





The Southwest Heritage Racing Association is proud to announce a series title sponsor for 2013. Mallory Screenprint and Embroidery in Joshua, Texas has agreed to a multi-year sponsorship that will recognize them as the title sponsor of the SHRA in 2013. Mallory Screenprint and Embroidery is a one stop producer of high quality screen printing, embroidery, banners, decals and more supplying the racing industry, corporate clients, schools and large event needs.
Al Mallory, President of Mallory Screenprint and Embroidery states that, "The SHRA organization has quickly brought together a nostalgia drag racing series that will encompass all facets of my favorite kind of motorsports, and after learning more about the group, their plans and what they can offer a company like mine, I felt I had to get involved with the SHRA". Mallory went on to say that, "I am so confident in what SHRA is bringing to the table for the nostalgia racers and what that can do for Mallory Screenprint, I insisted on signing on for multiple years".
Chris Graves, SHRA Series Director was equally excited about having a company with such an excellent reputation agree to not only become a multi-year sponsor, but the series sponsor for this inaugural year for SHRA. Graves stated that, "It just gives the SHRA tremendous credibility to have taken the SHRA from an idea to having a series sponsor in less than 8 weeks". He went on to say, "We look forward to having Mallory Screenprinting involved with the SHRA for many years as we both grow."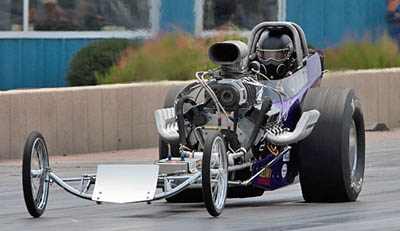 Mallory Screenprint and Embroidery makes you look good! You can contact Mallory with confidence knowing that their staff and capabilities will exceed your expectations. The company controls all phases of custom embroidery and screen printing in house, allowing them the ultimate control over quality. Superior materials are used and with expert craftsmanship blended with traditional and contemporary styling, you can be assured that your will race team, company or school will look it's best! For more information, contact Mallory Screenprinting at 800-433-2220 or find them on the web at
www.MalloryPrint.com
.
The Southwest Heritage Racing Association is the premier nostalgia drag racing organization in the five state Texas region. With classes for blown, injected front engine dragsters, altered, roadsters and more, racers and fans can enjoy racing 'like it used to be'. Additionally, the SHRA has classes for traditional cars that includes a great variety of nostalgia drag racing machines that were so popular in the early years of the sport. The series will host a six race schedule for 2013 that will take racers to North Star Dragway (Denton, Tx), the Texas Motorplex (Ennis, Tx), Little River Dragway (Temple, Tx) and Ardmore Dragway (Ardmore, Ok). You can learn more about the SHRA at their website www.SHRAracing.com.




Drag News: 10 Most Recent Entries [ top ]

Apr 24- NHRA Heritage Series Heads To Wild Horse Pass
Apr 22- K&N Spring Fling Million Final Day Results
Apr 21- K&N Spring Fling Million Friday Results
Apr 20- K&N Spring Fling Million– Thursday Results
Apr 19- K&N Spring Fling Million- Wednesday Results
Apr 18- Buckeye S/SS @ National Trail April 28th
Apr 18- Don "the Snake" Prudhomme Returns To Baja Competition After 50 Years
Apr 18- K&N Spring Fling Million Tuesday Results
Apr 17- K&N Spring Fling Million Pre-Race
Apr 12- Summit Racing Equipment is Newest Sponsor of Midwest Junior Super Series