Fri, 11 Jan 2013, 17:53 PM



Ralph Hester's Immokalee Regional Raceway to Once Again Open Season with Summit Pro-Am Wild Card



Courtesy of IHRA Communications



NORWALK, Ohio --
While much of the country will be trapped in the throes of winter this coming February, others will be escaping to the hottest spot for racing during the winter months - South Florida's Immokalee Regional Raceway.
Famous for its racer hospitality, great racing and exciting racer parties, Ralph Hester's Immokalee Regional Raceway will once again host the Summit Racing Equipment Pro-Am Tour season opener the weekend of February 1-3 with a Wild Card race open to all racers that will count as an in-division claim for all in attendance regardless of division.
"No matter what division you call home, we welcome everyone here at Immokalee the first weekend in February," Hester said. "We are really looking forward to kicking off the Summit Pro-Am season once again and we are once again planning a huge racer party Saturday night. We had a good turnout last year and I think we will see more growth this year as well. It is a fun weekend for us and we look forward to it each and every year. It will be a great time for the racers."
The Summit Pro-Am Wild Card race at Immokalee Regional Raceway will be open to racers of all divisions and can be used as an in-division claim. The track, located southeast of Fort Myers, has enjoyed great weather during the February opener over the years with racers traveling to the Sunshine State from as far away as Delaware, Michigan, Indiana, the Carolinas, Pennsylvania and even Canada to participate.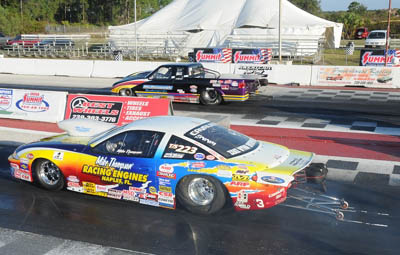 Many of the best racers in the country
arrive in Florida for the
Summit Pro-Am Tour season opener.
This year's Pro-Am season opener will once again be a double points meet with two seperate races Saturday and Sunday capped off with a huge racer appreciation gala Saturday night. The celebration is always one of the highlights for racers traveling to Immokalee and Hester hopes this year's celebration will be bigger than ever.
"We have something in the works that will make this a very exciting gathering," Hester said.
The Summit Pro-Am Tour season opener at Immokalee Regional Raceway will take place February 1-3 with the first winners of the young season putting themselves in the driver's seat toward a World Championship later in the year, especially with the new Pro-Am championship structure. In 2013 drivers will no longer be able to earn their way into the Summit Racing Equipment Tournament of Champions with a single race win, instead only drivers that finish in the top three in points on the Summit Pro-Am Tour will earn a berth in the year-end championship tournament.
With valuable Pro-Am points on the line, a fun racer party, warm weather and a great race to open the season, Ralph Hester and the rest of the Immokalee team look forward to welcoming racers back to the track in February.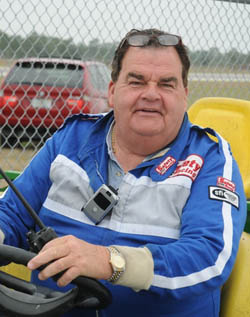 Immokalee's Ralph Hester
"We always have this event circled on our calendars and we can't wait to host all of the great racers on the Summit Pro-Am Tour once again this year," Hester said. "It will be a fun weekend and a nice break for a lot of people from all of the winter weather up north. It should be a great time."
CLICK HERE FOR IMMOKALEE PRO-AM INFORMATION




IHRA: 10 Most Recent Entries [ top ]

Apr 24- Racers Receive Prizes at IHRA Summit Sportsman Spectacular Opener
Apr 24- Comeaux, Hughes Make History at IHRA Summit Sportsman Spectacular
Mar 21- 2018 IHRA Summit Sportsman Spectacular Series on April 20-22
Feb 26- Weather-Related Construction Delays Postpone IHRA Xtreme Raceway Park Opener
Feb 16- IHRA Summit Sportsman Spectacular Schedule Announced
Feb 15- New York Track Finds Value for Racers with IHRA Agreement
Feb 15- IHRA Summit Sportsman Spectacular Debut Only One Month Away Now is the Time to Pre-Enter
Feb 15- Summit Texas Location is a Racers' Paradise
Feb 15- Canadian Track Makes Large Commitment to IHRA Drag Racing
Jan 27- Mid-Michigan Destination Joins IHRA Family