Wed, 04 Apr 2012, 09:36 AM



Rich Bailey's Capitol Auto Group Racing Team, and D.A.D. Team Up for Drive for A Cure



Courtesy of Rich Bailey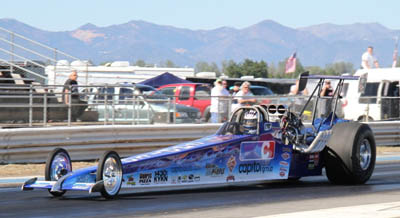 Rich Bailey
Rich Bailey and the Capitol Auto Group Racing Team has added Drums and Disabilities as one of the charities they will work with in 2012. Drums and Disabilities (D.A.D.) was founded by celebrated drum virtuoso Pat Gesualdo. The program uses its groundbreaking Drum Therapy techniques as a therapeutic tool to help children with autism, and numerous disabilities.
Psychologists, School Systems, and Therapists on a Global basis use the D.A.D. Program to help children fight Autism and related disabilties. Numerous celebrities, sports stars, and corporations such as the NY Giants, TD Bank, the WWE Superstars, and Sony, among others, join with D.A.D in their efforts.
Gesualdo, who beat a severe battle with a disability as a child, is the pioneer of Drum Therapy, and has worked on music industry projects with members of Kiss, Rob Halford, and Deep Purple, among other Legendary musical artists.
Gesualdo came to Bailey as a client looking for help with his sponsorship program and the two immediately hit it off. Bailey will display his car for D.A.D. and will sport the D.A.D. logo on his blown alcohol dragster. "Besides drag racing I love doing what I can to help kids with disabilities and cancer. Plus, I'm a big rock-n-roll fan so this was naturally something I wanted to get involved with. Once I learned of Pat's background and how drumming helped him, it clicked that this is something beneficial to kids" Bailey said.
'It is a great honor to work with Rich Bailey and The Capitol Auto Racing Team to help even more disabled children and their parents," Says D.A.D. President/CEO Pat Gesualdo.




Drag News: 10 Most Recent Entries [ top ]

Apr 22- K&N Spring Fling Million Final Day Results
Apr 21- K&N Spring Fling Million Friday Results
Apr 20- K&N Spring Fling Million– Thursday Results
Apr 19- K&N Spring Fling Million- Wednesday Results
Apr 18- Buckeye S/SS @ National Trail April 28th
Apr 18- Don "the Snake" Prudhomme Returns To Baja Competition After 50 Years
Apr 18- K&N Spring Fling Million Tuesday Results
Apr 17- K&N Spring Fling Million Pre-Race
Apr 12- Summit Racing Equipment is Newest Sponsor of Midwest Junior Super Series
Apr 12- Summit Racing Named Official MWPMS Sponsor and Event Title Rights Holder