Fri, 10 Dec 2010, 08:40 AM



Clapp and Cohen Named to NHRA Board of Directors



Courtesy of NHRA Communications



GLENDORA, Calif. --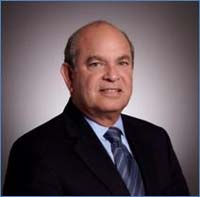 Michael C. Cohen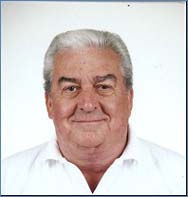 Ken Clapp
NHRA Chairman of the Board Dallas Gardner announced today that two new members have been elected to the NHRA Board of Directors, longtime NASCAR executive Ken Clapp and high-profile Los Angeles attorney Michael C. Cohen.
"We are pleased to welcome Ken Clapp and Mike Cohen to the NHRA Board of Directors," Gardner said. "The balance required to serve all of the constituencies in our sport - from members and track owners to participants, sponsors, fans and beyond - is complex and becomes more so with each passing year. These two individuals bring strong backgrounds and a wealth of experience that will strengthen NHRA as we continue to move forward."
A pioneering race promoter on the West Coast, Clapp, a native of Danville, Calif., has a distinguished background in motorsports and has worked in a variety of executive positions at the sport's top levels. In the late 1960s and early 1970s Clapp served as the vice president of marketing and public relations for Sears Point Raceway (now Infineon Raceway) which led to a two-year stint as the director of marketing and public relations for Auto Week magazine. In 1977, Clapp purchased 12 racetracks throughout the west and managed those facilities until he joined NASCAR in an official capacity, serving first as the stock car sanctioning body's vice president for western operations and later as its vice president for marketing and development. Clapp retired from NASCAR in 1999 but continues to serve as a senior consultant. Two of his biggest achievements were playing a key role in the creation of Sears Point Raceway and bringing NASCAR's marquee Cup Series to the Northern California road course in 1989. His first work in the world of drag racing came in 1969 when he helped promote a Funny Car event at Sears Point.
Cohen is a partner in Morrison & Foerster LLP, a major national and international law firm. He heads the Corporate Finance Practice Group out of the firm's Los Angeles office. He has been practicing law for more than 38 years and specializes in corporate, real estate, and other business transactions with a focus on mergers and acquisitions. Cohen, whose professional experience includes auto racing and other professional sports, cable television, print media, branded apparel and professional service companies, was named a Best Lawyer in America in the field of Corporate Law in 2009 and 2010. Prior to joining Morrison & Foerster, Cohen was managing partner and a member of the executive committee for the Los Angeles office of Donovan, Leisure, Newton & Irvine.
Clapp and Cohen will join current board members Gardner, NHRA President Tom Compton, NHRA Executive Vice President Peter Clifford and NHRA Senior Vice President of Racing Operations Graham Light effective immediately.




NHRA: 10 Most Recent Entries [ top ]

May 26- CHICAGO - Fact Sheet
May 26- CHICAGO - Tony Schumacher Aiming for Sixth Career Win at JEGS Route 66 NHRA Nationals
May 25- BOWLING GREEN - Stock Eliminator Class Eliminations Qualifying
May 25- BOWLING GREEN - Super Stock Class Eliminations Qualifying
May 25- BOWLING GREEN - Friday Wrap Up
May 25- BOWLING GREEN - Competition Eliminator Qualifying, Friday Order
May 25- BOWLING GREEN - Stock Eliminator Qualifying, Friday Order
May 25- BOWLING GREEN - Super Stock Qualifying, Friday Order
May 25- BOWLING GREEN - Top Dragster presented by RacingRVs.com Qualifying, Friday Order
May 25- BOWLING GREEN - Top Sportsman presented by RacingRVs.com Qualifying, Friday Order