Tue, 8 Dec 2009, 11:38 AM



Pete Berner Racing Announces Primary Sponsorship with Summit Racing Equipment



Courtesy of Lisa Collier



CRETE, Ill. --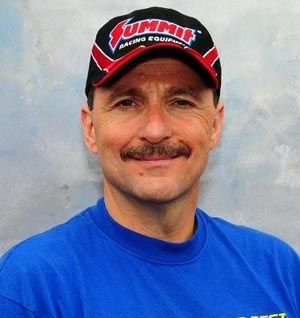 Pete Berner
Pete Berner is excited to announce a new partnership with Summit Racing Equipment. Berner will fly Summit colors in 2010 as he chases the ADRL Battle for the Belts Championship.
"It is truly an honor to be associated with Summit Racing Equipment," said Berner. "They are one of the finest businesses in the industry. Besides being the top mail order company, they are an upstanding business that puts the racer first. I feel privileged to have Summit on the side of my car in 2010 and beyond. I've gotten to know Jim Greenleaf [Summit Racing Equipment Motorsports and Event Manager] and his team well, and they are excellent individuals who have a passion for the sport of drag racing. It's great to have people like this supporting the industry and racers from grassroots to professional level.
"The Summit team and I have a similar vision and passion for racing and a commitment to excellence, so I feel like this is truly a great fit for both of us. We are both excited to run the full ADRL schedule in 2010 and pursue the next level for Summit and Pete Berner Racing. Summit has a strong presence in every drag racing venue and we hope to only increase that in the ADRL."
"Summit Racing is pleased to announce a partnership with Pete Berner in 2010," Jim Greenleaf said. "We'd like to establish a presence in the Mountain Motor Pro Stock class, and Pete's dedication, drive, and professionalism make him an excellent choice to fly the Summit Racing Team colors. We look forward to supporting Pete as he competes for another Mountain Motor Pro Stock championship."
"The Summit commitment to the individual racer, as well as the sport as a whole, is really a thing to take note of," continued Berner. "I certainly have as I've become familiar with the company over my years of racing, and it has given me a deep respect for Summit Racing Equipment."
Along with the full ADRL schedule and other select Pro Stock events, Berner's Summit Racing Equipment GXP will be on display at car shows in Chicago and Detroit.
"We're certainly looking forward to being a part of the Summit team. It is truly an honor for me and my team to have the opportunity to represent Summit, and I couldn't imagine a better company to be associated with."