Tue, 27 Nov 2007, 03:50 PM



Speedster, Fast Jack, to Inspire YMCA After Schoolers



Courtesy of Judy Stropus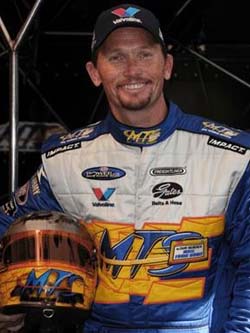 Fast Jack Beckman
Racer Who Care spokesracer, champion National Hot Rod Association speedster, Fast Jack Beckman, to inspire Santa Monica YMCA After Schoolers with personalized Quick Tips on Winning in Life, based on his own life/career experiences.
Beckman currently races the Don Schumacher Racing Mail Terminal Services Dodge Charger R/T Fuel Funny Car. Presently, Chief Instructor at Pomona's Frank Hawley NHRA Drag Racing School, he has taught nearly 6,500 racing students. His fastest speed is 333.33 mph. Beckman was 2003 NHRA Super Comp Champion.
WHEN:
4:00 p.m., Friday, November 30, 2007
WHERE:
Santa Monica, California, YMCA
1332 6th Street
Santa Monica, CA 90401
310/393-2721

WHY:
The Quick Tips on Winning in Life racer presentations to children's groups, schools, hospitals and other Greater Los Angeles locales, are a community outreach of Racer Who Care's proposed 2008 National Child's Day Celebration, May 31-June 1, 2008, at Santa Monica's Third Street Promenade.
They are also an avenue through which professional racers can give back to the communities where they live and race.
QUOTES:
"As I understand it, I was once one!" -- Jack Beckman, father of son just learning to walk, on why he is enthusiastic about teaching and sharing with children.
"Treat others as you want to be treated. Stick to your goals and maintain a positive outlook."
-- Jack Beckman, on best Quick Tips he ever received.




NHRA: 10 Most Recent Entries [ top ]

Mar 22- LAS VEGAS 1 - Defending Funny Car Winner Tommy Johnson Jr. Excited for Four-Wide Racing
Mar 22- NHRA Northwest Nationals Tickets on Sale Now
Mar 21- LAS VEGAS 1 - Fact Sheet
Mar 21- LAS VEGAS 1 - Event Preview
Mar 20- Strong Stable of Contending Pro Stock Racers Vie for Final Starting Position for K&N Horsepower Challenge
Mar 20- GAINESVILLE - Special Awards
Mar 20- GAINESVILLE - Lucas Oil Drag Racing Series Wrap Up
Mar 19- GAINESVILLE - Sunday Video
Mar 18- GAINESVILLE - Pro Mod Sunday Wrap Up
Mar 18- GAINESVILLE - Sunday Wrap Up