Thu, 13 Sep 2007, 09:56 AM



Kurt Johnson Feels Countdown Adds New Excitement to O'Reilly NHRA Mid-South Nationals



Courtesy of NHRA Communications


Photo copyright 2007 Auto Imagery, Inc.





MILLINGTON, Tenn. --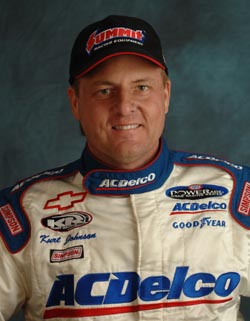 Kurt Johnson
When asked which track is their favorite, most drivers on the NHRA POWERade Drag Racing Series might pause or hesitate as they think about the 21 dragstrips they compete at during a regular season. For Pro Stock driver Kurt Johnson, that pause is about as long as some of his best reaction times at the light.
"I love racing in Memphis," said Johnson, who won at Memphis Motorsports Park in 2006. "It's got great barbeque, a real good starting line, and it's a track that we did really well at last season."
"Memphis was one of those tracks that we had never won at and had always struggled with," Johnson said. "To get that win last year and finally conquer it was a great feeling for me and my team. I'm just really looking forward to going back there."
The O'Reilly NHRA Mid-South Nationals, September 14-16, is the second of four races of the Countdown to the Chamionship playoffs when the top eight drivers in the point standings will compete for the final four spots before the Countdown Championship round - a two-race showdown in Las Vegas and Pomona for the 2007 POWERade world championship titles. Johnson, who is currently sitting in that fourth and final cutoff spot, understands how important this year's event in Memphis is and just how much help defending his event title can give him.
"We're thoroughly confident with the upswing we've had the past couple of races," Johnson said, whose had a runner-up and semifinal finish in the past two races. "Having the win there last year and having the notes that we have from the event on top of that success gives us a lot of confidence heading there."
Johnson says that the addition of the Countdown to the Championship has placed a lot of emphasis on the four races within the playoff, including Memphis. It's a pressure that Johnson feels will show how important the teams, not the driver, are to winning a championship.
"It definitely puts a lot more pressure on you with only four races to get in the top four, and having a crew like this one really helps to relieve some of that pressure," Johnson said. "There's definitely a lot more pressure but you've just got to be able to deal with it and the way my crew puts these cars together really helps us to do that."
Currently sitting in the fourth spot, only 74 points ahead of eighth place driver, team owner, and father, Warren Johnson, Kurt says that success in Memphis will come in points gained, not just seconds saved.
"It's a situation that nobody has had to deal with before," Johnson said, commenting on the Countdown playoff. "We have to get as many points as we can in these four races, so the tension is really high. But you've got to be able to control that and keep your composure and not get too high or too low. Working with the team that I have will really help."
Pro Stock drivers battling Johnson for a spot in the top four in the Countdown include recent Mac Tools U.S. Nationals event winner Dave Connolly, two-time Memphis winner Greg Anderson, who has seven wins in eight final round appearances this year, and defending POWERade series world champion Jason Line.
In the Top Fuel category, Arkansas native and 2005 Memphis winner Rod Fuller looks to keep his championship hopes alive in Memphis. Defending world champion and 2007 Mac Tools U.S. Nationals winner Tony Schumacher, as well as two-time Memphis winner Larry Dixon and red-hot Brandon Bernstein, who has five wins in seven final rounds this season, are all looking to stay in the top four in the point standings with a good run at Memphis Motorsports Park.
Funny Car is full of talented drivers all trying to advance to the Countdown Championship. Defending and five-time event winner John Force hopes that experience will give him the edge. Coming off his Mac Tools U.S. Nationals win in Indianapolis, Mike Ashley hopes to ride his success to a second win in the Countdown Playoff and Funny Car driver Ron Capps hopes to repeat his 2000 win in Memphis.
The Pro Stock Motorcycles are returning again to Memphis Motorsports Park as current points leader Matt Smith, defending event winner Andrew Hines, and two-time event winner Angelle Sampey will all be fighting for the Mid-South Nationals win.
SCHEDULE: Professional qualifying sessions are scheduled for 3:45 and 6:15 p.m. on September 14 and Noon and 2:30 p.m. on September 15. Eliminations start at 11 a.m. on September 16.
TICKETS: For tickets, call (866) 40-SPEED. Tickets also are available online at memphismotorsportspark.com.
ON TV: ESPN2 and ESPN2 HD will televise two hour of qualifying highlights at 12 a.m. (ET) on Sept. 16. ESPN2 and ESPN 2 HD will televise NHRA Race Day, a 30-minute news magazine show, at 11 a.m. (ET), followed by three hours of eliminations coverage at 7 p.m. (ET) on Sept. 16.




NHRA: 10 Most Recent Entries [ top ]

Mar 20- Strong Stable of Contending Pro Stock Racers Vie for Final Starting Position for K&N Horsepower Challenge
Mar 20- GAINESVILLE - Special Awards
Mar 20- GAINESVILLE - Lucas Oil Drag Racing Series Wrap Up
Mar 19- GAINESVILLE - Sunday Video
Mar 18- GAINESVILLE - Pro Mod Sunday Wrap Up
Mar 18- GAINESVILLE - Sunday Wrap Up
Mar 18- GAINESVILLE - Pro Mod Championship Points
Mar 18- GAINESVILLE - Bonus Points
Mar 18- GAINESVILLE - Championship Points
Mar 18- GAINESVILLE - Mickey Thompson Top Fuel Harley Series Championship Points