Wed, 6 Dec 2006, 01:51 PM



Anderson and Line Take Time Away from Shop for Charity



Courtesy of Mickey Schultz



MOORESVILLE, N.C. --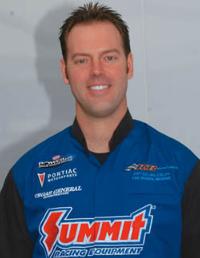 Jason Line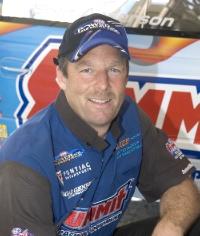 Greg Anderson
Three-time POWERade Pro Stock champion Greg Anderson and newly crowned 2006 POWERade Pro Stock champion Jason Line will take time off from preparing for the 2007 season-opening NHRA Winternationals for a good cause - the 2006 "Stocks for Tots," being held Tuesday, December 12, at the Charles Mack Citizens Center in downtown Mooresville, N.C. The annual holiday fundraiser begins at 6 p.m. and closes at 10 p.m.
"There is a large group of racing teams housed in the Mooresville area and KB Racing is proud to be part of that group. Stocks for Tots allows us to forget about our work and come together, for one night, to benefit the community. It's a great time of year and we're glad that we can be a part of this year's fundraising," said Anderson.
Added Line, who also worked for Joe Gibbs Racing, "It's the time of the year that we should be thinking about the season and family, friends and those around us. I can't think of a better way to do that than to spend some time at Stocks for Tots. It's a family-oriented event that supports a great cause. I've made a lot of great friends since moving to North Carolina and I want to invite all those friends to spend next Tuesday evening at Stocks for Tots."
Anderson and Line, drivers of the KB Racing LLC-owned, Summit Racing Equipment-sponsored Pontiac GTOs on the NHRA POWERade Drag Racing Series circuit, will join fellow NHRA competitor Steve Johnson (Pro Stock Motorcycle) and NASCAR Nextel drivers Kurt Busch, Dale Earnhardt, Jr., Denny Hamlin, and Ryan Newman, among others, signing autographs. A full list of attendees can be found on the "Stocks for Tots" website at http://www.stocksfortots.com.
Of special note is that although the event itself is from 6-10 p.m., the drivers and attendees are not committed to come for the entire event. Drivers and attendees appearances and/or their scheduled times are subject to change without notice.
Stocks for Tots Background Information:
The National Exchange Club, one of America's oldest civic service clubs, was established in 1911. In 1979 the Exchange Club made child abuse its top priority with the creation of the club's Foundation for the Prevention of Child Abuse. The idea of using trained and supervised volunteers, to make home visits was formulated; and community involvement was used to bring education and awareness to the forefront as the best tools to help combat a nationwide problem.
This model of intervention has proved highly effective in the treatment and prevention of child abuse and is the template for nearly all the nation's Stop Child Abuse Now (SCAN) programs. The SCAN Center of Iredell County was created in March 1987 as a satellite of Winston-Salem's SCAN and by 1989 was able to stand on its own as a full service center. For more information about SCAN, visit http://www.iredellscan.org
Originally created as a way to bring together stock car racing and its fans, while raising awareness of the child abuse problem in North Carolina, the annual Stocks for Tots fund raiser is now open to all types of motorsports teams based in the Mooresville area. The first fund raiser was held at the Mooresville Armory in December 1989. Since then the annual Stocks for Tots event has raised over $400,000 and distributed almost 40,000 Christmas toys to children in a five county area.
Now the event is held in the Charles Mack Citizens Center in downtown Mooresville and is attended by thousands of people. Those in attendance get to see cars on display, receive autographs from many of their favorite drivers, crew chiefs, motorsports personalities, bid on motorsport items, plus there will be a visit from Santa himself - and much more. Admission is just a minimum cash donation of $10 or a new unwrapped toy valued at $10 or more.
IMPORTANT NOTICE: Wristbands will only be available the day of the event at the North Carolina Racing Hall of Fame on Knob Hill Road in the Lakeside business park from 9:00 a.m. to 3:30 p.m., then at the entry points leading into the event after 4 p.m. A wristband can only be obtained with a MINIMUM $10 CASH DONATION or a NEW UNWRAPPED TOY DONATION (toy must also be a minimum $10 value). Wristbands are needed to enter the event, obtain an autograph and/or attend the auction. One wristband per person per donation and you must be present to obtain a wristband.




NHRA: 10 Most Recent Entries [ top ]

Jun 03- NHRA Mello Yello Drag Racing Returns Beginning with Two Indianapolis Events in July
Jun 03- A Message From Summit Motorsports Park President Bill Bader Jr.
May 21- Second JEGS SPORTSnationals Added, to be held in mid-August in New England
May 20- DENSO Sponsors NHRA Champs' Shelter-in-Place Dachshund Race
May 14- To Our Racing Community-From Racers for Christ
May 13- The Name Game Part I
May 12- Morgan Lucas, Son of Forrest and Charlotte Lucas, Appointed President of Lucas Oil Products, Inc.
May 05- Cancellation of the 14th Annual Summit Racing Equipment NHRA Nationals
May 04- NHRA Announces Revised Plan to Restart 2020 Mello Yello Drag Racing Series
Apr 29- DSR Drivers Join Global Superstars in Fight for COVID-19 Relief