Wed, 08 May 2013, 20:07 PM



Diana Brennan to Head Sonoma Raceway's PR and Community Affairs



SONOMA, Calif. --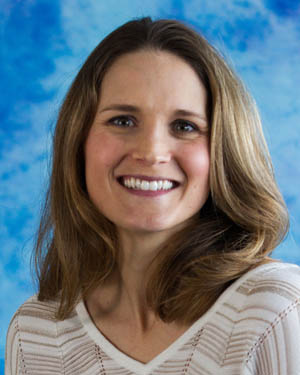 Diana Brennan
Diana Brennan, who has worked in the Sonoma Raceway Media Relations department since 1999, has been named Senior Director of Media & Community Relations, raceway officials announced.
In her new role, Brennan will take over management of the raceway's department, overseeing all media communications, as well as the facility's community initiatives, including the local chapter of Speedway Children's Charities.
"It has been inspirational to watch Diana's development over the years from college intern to one of the industry's most respected professionals," said Steve Page, Sonoma Raceway president & general manager. "She is more than ready to assume this leadership position and we are fortunate to have her on board."
Brennan, 33, has worked full-time in the media relations department at Sonoma Raceway since 2001, most recently as Director of Media and Community Relations. Brennan was first hired as an intern in 1999.
During her tenure, Brennan has played an integral role in elevating Sonoma Raceway's visibility at both the local and national levels. She has played a key role in developing new and creative media initiatives, as well as some of the raceway's most successful community events.
Brennan graduated from the University of the Pacific in 2001 with a degree in Communications. She is a native of San Ramon in the East Bay and currently resides in Benicia.




Drag News: 10 Most Recent Entries [ top ]

Feb 22- ANDRA Top Alcohol Champ John Cannuli Looking at Back-To-Back Championships
Feb 22- Frank Mamone is Back
Feb 22- Drag Illustrated to Hold $100,000-to-Win World Series of Pro Mod
Feb 17- Speedgroup Announces Title Sponsorship- EDRS European Drag Racing Series Becomes Summit Racing EDRS Series
Feb 08- 2016 TNT Super Series Champion- Jim Thomson
Feb 08- Dave Gunn- 2016 TNT Super Series Second Place
Feb 08- Harry Phelps- 2016 TNT Super Series Third Place
Feb 08- David Surmatchewski- 2016 TNT Super Series Fourth Place
Feb 08- JJ Jablonski- Jason Vitez- 2016 TNT Super Series Fifth Place
Feb 08- Carl's 4-Wheel Drive & Performance Center Named Presenting Sponsor of 2017 Gateway E.T.