Sat, 09 Mar 2013, 15:40 PM



IHRA Welcomes Two New Tracks to Member Track Family



Courtesy of IHRA Communications



New London Dragway, Brainerd Optimist Dragstrip Bring IHRA Track Count to 103 Strong



NORWALK, Ohio --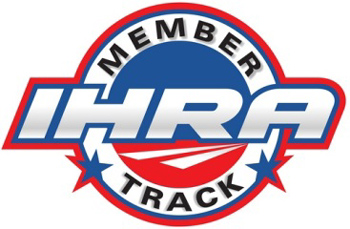 Header Goes Here
The International Hot Rod Association (IHRA) is pleased to welcome New London Dragway in Virginia and Brainerd Optimist Dragstrip in Georgia to the IHRA family of member tracks.
New London Dragway, built in 1958 and located just south of Lynchburg, will be a welcome addition to Division 1 joining five other tracks in the state of Virginia. Brainerd Optimist Dragway, located in Ringgold, Georgia, is undergoing a massive improvement project and should prove a destination track for racers in the area very soon.
The two facilities bring the IHRA's track count to 103 strong in 29 states and territories, four Canadian provinces and two additional countries in New Zealand and Aruba.
"We are thrilled to welcome New London and Brainerd Optimist to our family of IHRA tracks," said Phil Gingerich, IHRA Director of Track Development. "Both tracks are very excited to be a part of the all-new IHRA and we are certainly looking forward to their addition in each division. They will only help strengthen IHRA racing in each region."
New London Dragway is an 1/8 mile facility located just outside of Lynchburg with a racing schedule stretching from March to October. They will begin competition in Division 1 with plans to compete at the Patriots Division Summit Racing Equipment Team Finals October 4-6 at Piedmont Dragway.
Brainerd Optimist Dragway becomes IHRA's second track in the state of Georgia and a valuable addition with work underway to massively improve the facility. Under the direction of the Brainerd Optimist Car Club and Leonard Lawson and Steve Farrow, the facility is receiving a face lift that includes new guardrails, a renovated tower, brand new concessions and restrooms and new asphalt all sitting on 80 acres of land. The track is located right off Interstate 75 and is run by longtime IHRA racers.
For more information on the IHRA and its family of member tracks, visit www.ihra.com.




IHRA: 10 Most Recent Entries [ top ]

Dec 05- IHRA Top Dragster World Champion Austin Cowan
Dec 05- IHRA Welcomes Central Illinois Dragway to Member Track Family as 109th Track
Dec 03- IHRA Super Stock World Champion Jimmy Hidalgo Jr.
Dec 01- IHRA Announces 2014 Summit Team Finals Schedule
Dec 01- Mo-Kan Dragway Becomes IHRA's 107th Member Track
Nov 29- IHRA Stock World Champion Wes Neely
Nov 26- IHRA Quick Rod World Champion John Dustin
Nov 23- Nostalgia Gasser Finals - Through the Lens of David Allio
Nov 23- Cordova Dragway Park to Host IHRA Summer Nationals July 18-19
Nov 23- IHRA Super Rod World Champion Dave Marcus Jr.